Religious Exemptions From Vaccine Mandate
What malarkey is this?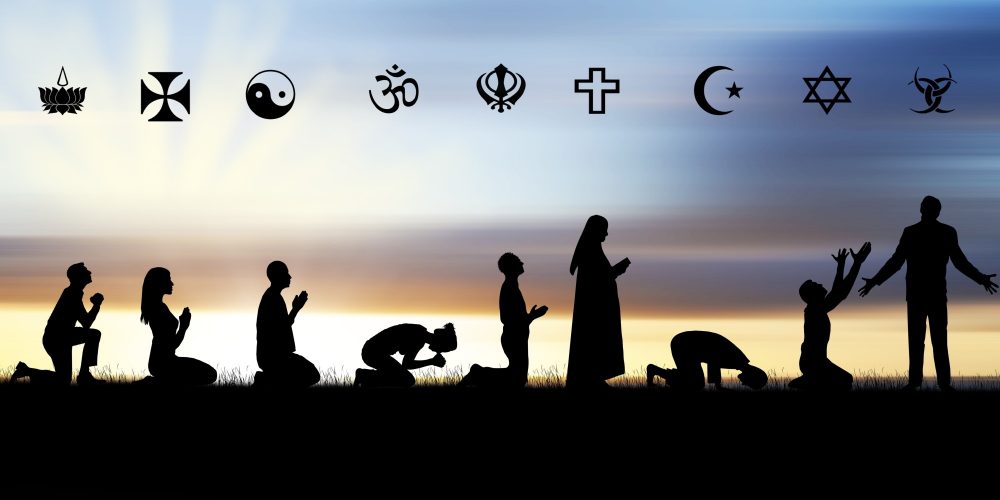 The NYT religion, faith, and values reporter Ruth Graham: "Vaccine Resisters Seek Religious Exemptions. But What Counts as Religious?"
Major religious traditions, denominations and institutions are essentially unanimous in their support of the vaccines against Covid-19. But as more employers across the country begin requiring Covid vaccinations for workers, they are butting up against the nation's sizable population of vaccine holdouts who nonetheless see their resistance in religious terms — or at least see an opportunity. Vaccine-resistant workers are sharing tips online for requesting exemptions to the requirements on religious grounds; others are submitting letters from far-flung religious authorities who have advertised their willingness to help.

U.S. businesses have spent the past 18 months dealing with a series of logistically and politically contentious challenges raised by the pandemic, including shutting down workplaces, requiring masks and reopening, combined with widespread labor shortages. The new battle over vaccine exemptions is especially fraught, pitting religious liberty concerns against the priority of maintaining a safe environment.

"How much can we ask? How far can we push? Do we have to accommodate this? Those are the questions employers are trying to figure out," said Barbara Holland, an adviser at the Society for Human Resource Management. And: "How do I tease out who's not telling the truth?"
The very question strikes me as bizarre. The rationale for vaccine mandates is that the threat the unvaccinated pose to public health outweighs their personal liberties. To the extent that the government and/or businesses imposing them have the legal right to do so—and by just about all counts, they do—why should religious objections, genuine or fabricated, matter?
Certainly, nothing in either the Establishment Clause or the Free Exercise Clause requires special exemptions for the religious that override a compelling public interest. But Congress has created a pathway for these challenges:
Exemption requests are testing the boundaries of the federal Civil Rights Act of 1964, which requires employers to provide reasonable accommodations for employees who object to work requirements based on religious beliefs that are "sincerely held."

[…]

[T]he provision defines "religion" broadly. The Equal Employment Opportunity Commission has specified that religious objections do not have to be recognized by an organized religion and can be beliefs that are new, uncommon or "seem illogical or unreasonable to others."

They cannot, however, be based only on social or political beliefs. That means employers must try to distinguish between primarily political objections from people who may happen to be religious, and objections that are actually religious at their core.

For many skeptics, resistance tends to be based not on formal teachings from an established faith leader, but an ad hoc blend of online conspiracies and misinformation, conservative media and conversations with like-minded friends and family members.
This is a rather bizarre Catch-22. Why should sincerely-held philosophical or political beliefs matter less than sincerely-held religious beliefs? Beyond that, creating this distinction puts the government in the business of adjudicating which religions count as real. That's the very essence of an Establishment of Religion, which is categorically banned by the First Amendment.
So, for example, in two Vietnam-era cases involving not-particularly-religious men who conscientiously objected to the war on moral grounds, the Supreme Court ruled that the draft's exemption for those who objected on religious grounds must apply to these men as well because, otherwise, the exemption would violate the Establishment Clause.
Much further back, in an 1879 case involving the then-common practice of polygamy among Mormons, the Court established that, "Laws are made for the government of actions, and while they cannot interfere with mere religious belief and opinions, they may with practices." Their reasoning was unassailable: "Can a man excuse his practices to the contrary because of his religious belief? To permit this would be to make the professed doctrines of religious belief superior to the law of the land, and in effect to permit every citizen to become a law unto himself. Government could exist only in name under such circumstances."
With rare exception, the Court has been disinclined to assert Free Exercise Clause exemptions from generally-applicable laws and rules. But Congress has been much more generous in that regard. In addition to the aforementioned exemptions from the military draft and the Civil Rights Act, the Religious Freedom Restoration Act of 1993 was passed specifically in response to Supreme Court decisions rendering religious objections moot. The Court struck down provisions of this law that applied to states just four years later but has mostly let it stand with regard to exemptions from Federal laws and regulations.
Still, even under RFRA, the vaccine mandates should stand. The entire purpose of the law was to restore the so-called "Sherbert Test," set forth in a 1963 Supreme Court decision. It was three-pronged:
Has the government has burdened the individual's free exercise of religion? The Court defined this as confronting an individual with a choice that pressures the individual to forego a religious practice by imposing a penalty or withholding a benefit. If so, it is only permissible if
it possesses some compelling state interest that justifies the infringement AND
no alternative form of regulation can avoid the infringement and still achieve the state's end (the narrow tailoring prong).
It seems rather obvious that vaccine mandates meet this test.