Report: U.S. Convinces Israel To Back Down On Iran, Or Maybe Not
The New York Times is reporting that the Obama Administration has convinced Israel that Iran is much further away from developing nuclear weapons than Tel Aviv fears, but there seems to be something else going on here.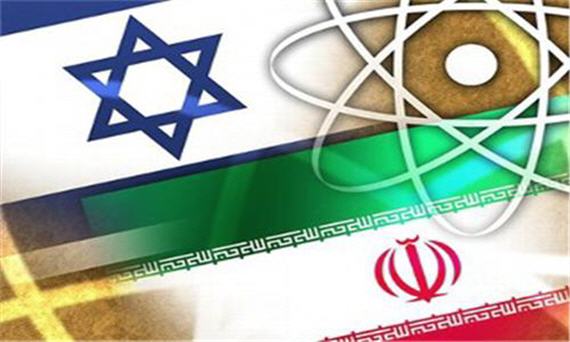 The New York Times has a rather odd story today reporting that the United States has convinced Israel that the Iranian nuclear program is not an immediate threat:
WASHINGTON — The Obama administration, citing evidence of continued troubles inside Iran's nuclear program, has persuaded Israel that it would take roughly a year — and perhaps longer — for Iran to complete what one senior official called a "dash" for a nuclear weapon, according to American officials.

Administration officials said they believe the assessment has dimmed the prospect that Israel would pre-emptively strike against the country's nuclear facilities within the next year, as Israeli officials have suggested in thinly veiled threats.

For years, Israeli and American officials have debated whether Iran is on an inexorable drive toward a nuclear bomb and, if so, how long it would take to produce one. A critical question has been the time it would take Tehran to convert existing stocks of low-enriched uranium into weapons-grade material, a process commonly known as "breakout."

Israeli intelligence officials had argued that Iran could complete such a race for the bomb in months, while American intelligence agencies have come to believe in the past year that the timeline is longer.

"We think that they have roughly a year dash time," said Gary Samore, President Obama's top adviser on nuclear issues, referring to how long it would take the Iranians to convert nuclear material into a working weapon. "A year is a very long period of time."

American officials said the United States believed international inspectors would detect an Iranian move toward breakout within weeks, leaving a considerable amount of time for the United States and Israel to consider military strikes.

The American assessments are based on intelligence collected over the past year, as well as reports from international inspectors. It is unclear whether the problems that Iran has had enriching uranium are the result of poor centrifuge design, difficulty obtaining components or accelerated Western efforts to sabotage the nuclear program.

American officials said new intelligence information was being fed into a long-delayed National Intelligence Estimate on Iran's nuclear program.

Now, American and Israeli officials believe breakout is unlikely anytime soon. For one thing, Iran, which claims it is interested in enriching uranium only for peaceful purposes, would be forced to build nuclear bombs from a limited supply of nuclear material, currently enough for two weapons. Second, such a decision would require kicking out international weapons inspectors, eliminating any ambiguity about Iran's nuclear plans.

Even if Iran were to choose this path, American officials said it would probably take Iran some time to reconfigure its nuclear facilities to produce weapons-grade uranium and ramp up work on designing a nuclear warhead.

Israeli officials have indicated that if they saw a race for the bomb under way, they would probably take military action and encourage the United States to join the effort.
As Blake Hounshell points out at FP Passport, there odd thing about this story is that it clearly relies solely on information obtained from American officials, there isn't a single Israeli official quoted, or even the suggestion that the reporters spoke to an Israeli representative on background. So, basically, we have a report from the Times that says that American officials that they convinced Israel to trust the conclusions of American intelligence.
Over at Commentary, Jennifer Rubin believes that the story is aimed as much at the Israelis as it is an American audience:
he administration is getting nervous that the Israelis' patience to thwart Iran's nuclear ambitions is running out and that the Israeli government recognizes that time is not on its side. ("American officials said that Israel was particularly concerned that, over time, Iran's supreme leader could order that nuclear materials be dispersed to secret locations around the country, making it less likely that an Israeli military strike would significantly cripple the program.") With news of the Russians' delivery of nuclear fuel to the Bushehr reactor, the subject of unilateral Israeli action is once again in the air. Hence, the Obami's need to curb Israel's intentions and dissuade it from acting. There's time. No problem. Any action now would be premature. This, one suspects, is the underlying message.
At The Atlantic, Jeffrey Goldberg has a post up in which he, at first, sees this as a positive sign:
Something has changed. The top leaders of Israel are increasingly convinced that Obama means what he says when he says he is "determined" to stop Iran's nuclear program. I do think Bibi trusts Obama more now then he did a year ago (I can't say whether Obama trusts Bibi), particularly on this all-important question.
But, then, in an update:
A Goldblog source writes in from a certain Middle Eastern country: "You are wrong to say that Israeli leaders are more 'relaxed' about this issue. They think Iran is a year away from breakout capacity. That has not changed at all. The Obama Administration is saying to Israel through the means of a planted story in the Times that they understand our concerns and that they're working on the problem. But nobody here believes that Obama will succeed through sanctions to stop the Iranian nuclear program. One thing has changed — the Iranians have centrifuge problems, but these problems will most likely be fixed by the beginning of next year. So the timetable still holds: Israel will have to decide, as you reported, by the beginning of next year what to do. In the meantime, pray for Obama's success."
Goldberg goes on to say that "President Obama has a deliberate plan in place to dissuade Iran from going down the nuclear path." If he does, though, it certainly isn't apparent so far, and it doesn't seem to be doing much to dissuade the Iranians from continuing toward their goal, or the Israelis from going down a road that could lead to a regional war.
On a final note, Daniel Drezner points out that there may be things going on behind the scenes that we don't know about at all:
If I had to guess, I'd wager that the covert attempts at sabotage are yielding the most promising results.  The thing is, no administration can publicly say, "hey, everyone should relax about Iran's nuclear program, cause we've got covert operatives crawling all around Natanz, Bushehr, and Qom."  So, the public face of U.S. foreign policy towards Iran's nuclear program remains sanctions and a willingness to negotiate.  The optics of this policy posture don't look good.
And, of course, they wouldn't exactly be covert actions if the Secretary of Defense were talking about them on Meet The Press.
Maybe Drezner is right and we've infiltrated the Iranian nuclear program in such a way that we'd be able to sabotage any attempt to actually develop nuclear weapons. It sounds a little Tom Clancy to me to be honest, though. Especially since our intelligence efforts in the Middle East haven't exactly met with success in the past.