Report: Weiner Checking Himself In For "Treatment"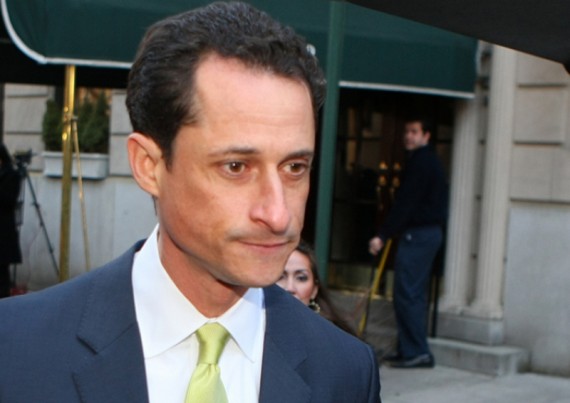 The New York Times passes on a report that Congressman Anthony Weiner is checking himself into a treatment center:
Two senior Democratic officials said on Saturday that Mr. Weiner was planning to check himself into a treatment center.
Let me guess, it's "sex addiction."
Update: Here's the story from the Times, just posted on its website:
Representative Anthony D. Weiner planned to check himself into a treatment center on Saturday after House Democratic leaders, including Nancy Pelosi, called on him to resign and suggested he needed psychiatric counseling.

A spokeswoman for Mr. Weiner said he would request a leave of absence from the House and seek treatment, but provided no further details.

"Congressman Weiner departed this morning to seek professional treatment to focus on becoming a better husband and healthier person," said the spokeswoman, Risa Heller. "In light of that, he will request a short leave of absence from the House of Representatives so that he can get evaluated and map out a course of treatment to make himself well.

"Congressman Weiner takes the views of his colleagues very seriously and has determined that he needs this time to get healthy and make the best decision possible for himself, his family and his constituents."
In other words, he's not resigning and he thinks he can ride this out. Frankly, I think this virtually guarantees that his district disappears when the New York State Legislature finishes with redistricting.
Also, it's worth noting that this "leave of absence" thing is meaningless. Weiner is a Congressman until he resigns, retires, or loses an election, and Members of Congress take time off for medical treatment all the time (See e.g., Joe Biden, Arlen Specter, and, most recently, Gabby Giffords).
UPDATE (James Joyner): I'm reminded of what may possibly be the last funny episode of "South Park."