Republican Efforts To Disavow Trump Now Are Too Little, Too Late
With just over three weeks before Election Day, efforts by top Republicans to disavow their party's nominee are quite clearly too little, too late.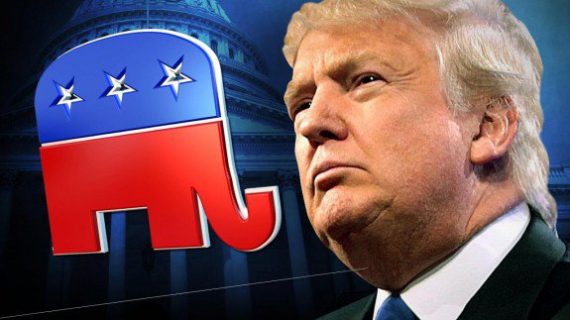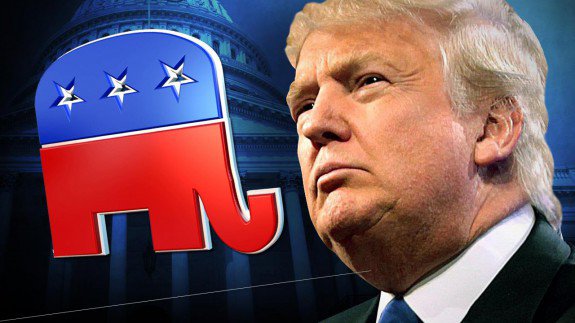 Top GOP donors are issuing a warning to the party, but it seems like it's far too little, far too late:
WASHINGTON — Several of the Republican Party's most generous donors called on the Republican National Committee on Thursday to disavow Donald J. Trump, saying that allegations by multiple women that Mr. Trump had groped or made inappropriate sexual advances toward them threatened to inflict lasting damage on the party's image.

To an elite group of Republican contributors who have donated millions of dollars to the party's candidates and committees in recent years, the cascade of revelations related to Mr. Trump's sexual conduct is grounds for the committee to cut ties with the party's beleaguered standard-bearer, finally and fully.

"At some point, you have to look in the mirror and recognize that you cannot possibly justify support for Trump to your children — especially your daughters," said David Humphreys, a Missouri business executive who contributed more than $2.5 million to Republicans from the 2012 campaign cycle through this spring.

Bruce Kovner, a New York investor and philanthropist who with his wife has given $2.7 million to Republicans over the same period, was just as blunt. "He is a dangerous demagogue completely unsuited to the responsibilities of a United States president," Mr. Kovner wrote in an email, referring to Mr. Trump.

"Even for loyalists, there is a line beyond which the obvious moral failings of a candidate are impossible to disregard," he wrote. "That line has been clearly breached."

Mr. Kovner argued that the Republican National Committee should shift its attention to candidates who reflected its core values, like free markets and limited government. "I hope the R.N.C. sticks to candidates who articulate these principles!" he said.

Outrage among the party's largest financiers over Mr. Trump's behavior has also stirred questions about the leadership of Reince Priebus, the national committee's chairman, who has remained loyal to Mr. Trump even as dozens of Republican elected officials have abandoned his candidacy. Mr. Priebus told members of the committee on Monday that the party was enthusiastically supporting Mr. Trump, reassuring some of them.

But to some leading Republican benefactors who have advocated a tougher line with Mr. Trump, the party should have distanced itself from his candidacy well before the publication of a recording last week in which he boasted profanely about committing sexual assault.

"The R.N.C. long ago should have cut ties with Donald Trump," said William E. Oberndorf, a California investor who has given more than $3 million to Republicans since 2012. "Reince should be fired and replaced with someone who has the competence and leadership skills to rebuild the R.N.C."

Even some of Mr. Priebus's longtime associates in his native Wisconsin appear to have reached their breaking point.

"Reince Priebus has to ask, how much of his soul does he want to sell for Donald Trump at this point?" said Charlie Sykes, a conservative talk show host in Milwaukee, calling on Mr. Priebus to "man up."

Mr. Sykes also alluded to Mr. Trump's repeated denunciations this week of Speaker Paul D. Ryan — another Wisconsinite and a close friend of Mr. Priebus's — who said Monday that he would no longer defend or campaign for Mr. Trump. At a fund-raising event in Florida on Wednesday night, Mr. Trump told donors that he did not respect Mr. Ryan.

(…)

Even some of Mr. Priebus's allies believe that Mr. Trump is certain to be defeated and that it is time for the party to protect its image by disavowing him.

"We're headed for destruction," said Al Hoffman, a former Republican National Committee finance chairman and a longtime Florida donor, who plans to host Senator John McCain of Arizona at his house for a fund-raiser this week. "I just hope we can find a group of conservatives and moderates who are rational thinkers to re-establish the party."

But other leading Republicans believe the party has little choice but to prop up Mr. Trump, fearing that excommunicating him would be catastrophic for other Republican candidates and all but hand over control of Congress to Democrats. And in some parts of the country, Mr. Trump has been a boon to the party.

While some Republican donors and elected officials have had it with Mr. Trump, another constituency dear to Mr. Priebus remains committed to the nominee: the 168 members of the national committee. In a series of emails shared this week with The New York Times, some Republican state chairmen and chairwomen and national committee members affirmed their support for Mr. Trump and saluted Mr. Priebus for standing by him.

"He is our candidate," Rosie Tripp, the Republican committeewoman from New Mexico, wrote to other members of the committee. "I am dismayed by our own Republicans who are bailing like rats off a ship. He who is without sin can cast the first stone. I am sure they are not as pure as the driven snow, either."
As the article alludes to, the reality that these warnings are far too little, far too late in the game, and that there seems to be little to anything the Republican Party can do to avoid the calamity that will come at the end of this process. As at least one donor makes clear in the excerpt above, it should have been clear long before now that Trump would become a danger to the party if he were permitted to proceed unchecked and unchallenged through the Republican primaries. It was self-evident on the day that he entered the race for the nomination via a speech that was so deeply offensive to Mexican Americans that it led to the loss of broadcast deals with Univision for the Miss Universe and related pageants, the loss of sponsorship deals with companies such as Macy's and television deals with NBC, and the loss of at least one restaurant at Trump's new hotel in downtown Washington, D.C. While business group and others walked away from Trump, though, the Republican Party seemed to tie itself more closely him and to do so even more the more controversial Trump became. Instead of fighting back against him, though, Republicans basically let Trump be Trump as he solidified his support and, slowly but sure, knocked candidates who otherwise seemed as though they would be far more viable candidates in a General Election contest out of the race. The fact that they now find themselves three weeks away from what is looking more and more as though it will be a disaster for the GOP not only on Election Day but for years afterward should not be a surprise to anyone.
In retrospect, it's clear now what should have happened. Trump's primary opponents should have been much more aggressive about attacking him and pointing out the danger he posed for the party as a whole even if it would have meant angering Trump's die-hard supporters. They should not have let him get away with his attacks on Mexicans, women, disabled people, Muslims, and other groups, nor should they have let him get away with his childish attacks on his primary opponents, most of which focused on physical characteristics rather than substantive policy differences. They should have forced him to provide detail on his own policy positions rather than get away with the generalities that he peppered throughout his speeches. And, most importantly, they should have done their opposition research and not been afraid to reveal the truth of what they found. Imagine, for example, if a candidate or SuperPAC had uncovered the Billy Bush tape, or the recent revelations regarding Trump's alleged predatory behavior toward women not three weeks before the General Election, but three months before the first Republican Party. Imagine if Trump's Republican opponents had held his feet to the fire rather than cowering away in fear at the first sign of an attack from this man. Perhaps Trump would have survived all of this if it had been unleashed a year ago, but it's also possible that it would have been enough to blunt his momentum and save the party from the damage Trumpism threatens to do the GOP.
The same goes for the GOP donors now fretting about the impact that Trump will have on the party, many of whom stood on the sidelines during the early months of the primary season rather than rallying behind a single candidate who, with the right resources, could have taken Trump on. If they didn't want to commit to a candidate, they could have formed a SuperPAC for sole purpose of taking down Trump by any means necessary, including publicly airing the kind of accusations against Trump that now seem to be doing so much damage to his campaign. Yes, there was such an effort made eventually but it didn't manifest itself until the spring of 2016 by which time Trump had vanquished most of his viable opponents and was coming close to wrapping up the nomination as every day went by. Given all of this, the warnings now seems to be absurdly too late. Once Trump clinched the nomination, the GOP was stuck with him and no amount of disassociation is going to change that in the mind of the average voter. The only question in November may be what price the GOP pays for waiting so long to deal with the threat that Trump presented.