Republicans In Tennessee And Kentucky Block Bills That Would Bar Child Marriage
What the heck is going on in Kentucky and Tennessee?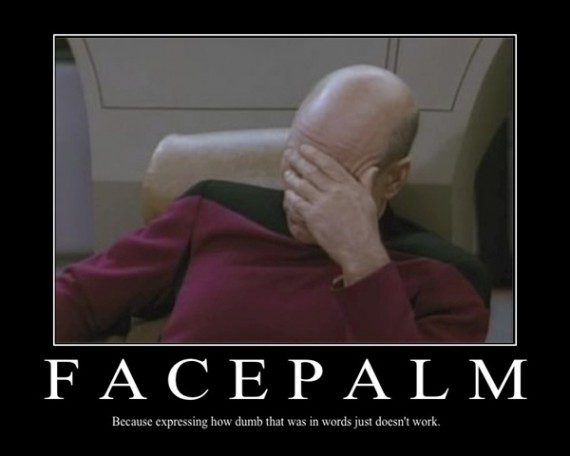 Republicans in Tennessee are, for some odd reason, blocking a bill that would ban child marriages:
House Republicans effectively killed a bill Wednesday that would prohibit child marriages in Tennessee, citing an obscure legal theory that passing the bill could deter a conservative lawyer's case against gay marriage.

The bill, sponsored by Rep. Darren Jernigan, D-Old Hickory, calls for the state to outlaw marriages where one of the parties is under 18 years of age.

Jernigan, and Senate sponsor Sen. Jeff Yarbro, D-Nashville, pointed out a loophole in February that gives a judge discretion to grant marriage certificates to underage individuals with no minimum age limit.

The national nonprofit Unchained at Last has cited marriages in the state involving minors as young as 10 years old, but the state has disputed that figure.

Jernigan and supporters of the bill contend the majority of child marriages involve a female minor and an adult male. Furthermore, supporters of the bill say these marriages face greater than average odds that the minor will be abused.

But Republican lawmakers effectively killed the bill's chances during this legislative session when House Majority Leader Glen Casada, R-Franklin, made a motion to send the proposal to summer study in the House Civil Justice Subcommittee.

Bills do not often come back to be passed after they are sent to summer study sessions.

Casada cited an email he received from attorney and former state Sen. David Fowler, president of the Family Action Council of Tennessee.

Fowler argued that passing Jernigan's bill could interfere with a lawsuit he is mounting to counter the U.S. Supreme Court's 2015 decision in Obergefell v. Hodges, legalizing gay marriage.

Fowler's legal theory is that the Supreme Court's ruling essentially nullified all Tennessee marriage licences, as it required legal marriage to be opened up beyond just a man and a women.

Therefore, according to Fowler, if the state were to move forward with this logic in a legal argument against the ruling, modifying state marriage law could acknowledge its existence.
I am frankly at a loss to understand how a bill that would ban child marriages could possibly have an impact beyond its intended subject matter, and even more dumbfounded by the idea that it could somehow undercut what seems to be a rather bizarre and convoluted attempt to undermine the Supreme Court's ruling in Obergefell v. Hodges which legalized same-sex marriage. Leaving aside the merits of the bill itself, which seem to me to be so self-evident that they don't really need to be stated, the argument that the Supreme Court somehow "nullified" the marriage licenses issued by the state of Tennessee strikes me as being utter nonsense. The ruling did nothing of the sort, of course, and any argument that it did is likely to be laughed out of Court at both the state and Federal levels. Even if there were some kind of merit in the argument against Obergefell, though, it's difficult to see how a bill that would ban marriages involving girls or boys as young as 13 would have any impact at all on the merits of a lawsuit based on the apparent legal theory that Mr. Fowler is seeking to advance in whatever lawsuit he may be planning on filing. Indeed, it's difficult to see how anyone could possibly vote against a bill like this, and yet that's exactly what's happening here.
This rather odd news follows a report out of Kentucky that a similar bill is also being blocked in that state's legislature:
FRANKFORT, Ky. — A bill to make 18 the legal age for marriage in Kentucky has stalled in a Senate committee amid concerns about the rights of parents to allow children to wed at a younger age, according to several lawmakers.

Known as the "child bride" bill, Senate Bill 48 was pulled off the agenda just hours before a scheduled vote by the Senate Judiciary Committee for the second time in two weeks.

"SO disappointed! My SB 48 (outlaw child marriage) won't be called for a vote," sponsor  Julie Raque Adams, a Louisville Republican, said in a Tweet early Thursday. "It is disgusting that lobbying organizations would embrace kids marrying adults. We see evidence of parents who are addicted, abusive, neglectful pushing their children into predatory arms. Appalling."

Eileen Recktenwald, the executive director of the Kentucky Association of Sexual Assault Programs, was more outspoken.

"This is legalized rape of children," she said. "We cannot allow that to continue in Kentucky, and I cannot believe we are even debating this is the year 2018 in the United States."

The bill's supporters have said underage marriages most often involve a teenage girl marrying an older man and may have involved sexual exploitation of the girl.

Adams, in an interview, declined to say who was lobbying against the bill other than to say it involved people concerned about parents' rights. But she said she hopes the bill can be revised to meet concerns of opponents and still have an impact on underage marriage in Kentucky.

Donna Pollard, a Louisville woman who said she was married at 16 to an older man who began sexually abusing her when she was 14, has advocated for the bill. She told Courier Journal that opponents include the Kentucky Family Foundation, a Lexington-based conservative group that lobbies lawmakers on social issues. Family Foundation Executive Director Kent Ostrander did not respond to requests for comment.

Martin Cothran, a senior policy analyst for the foundation, issued a statement Monday morning attacking this story and saying his organization's concern with the bill "involved only the issue of who should be able to approve or deny the marriages of 17-year-olds."

"The original version of this bill would have allowed a judge to approve a marriage, giving parents no way to contest it," Cothran said.

He said in a later interview that the foundation supports a change that would require a judge to hear from parents before making a final decision.

Cothran said Family Foundation does not support marriages of girls as young as 13, which state records show has occurred in Kentucky in recent years under current law.

"I'm aware of that but we are not in support of that," he said.

Research shows Kentucky has the third-highest rate of child marriages in the nation, according to the women's justice center.

Texas is first and Florida is second in child marriages, said Jeanne L. Smoot, a lawyer with the center. However, Texas has since changed its law to limit marriages to adults and Florida is considering a similar change, she said.

Currently, teens under 18 in Kentucky can marry at age 16 or 17 with a parent's permission. Teens under 16 can marry with a  judge's permission in case of a pregnancy, though critics say if a girl under 16 is pregnant, it is evidence of a sex crime because she would have been too young to consent to a sexual relationship.

The bill would establish 18 as the legal age for marriage. Those who are 17 could marry with permission of a district judge, if the age difference between the 17-year-old and the other party is fewer than four years.

But in cases of a minor marrying an adult, the judge would have to review material including any child abuse records involving the teen and check for any sex-offender records of the adult. The judge also would have to consider factors including the maturity and independence of the teen, determine that the teen has completed high school or obtained a GED and review any domestic violence records of either party.

The judge is to deny the request in cases including if the adult is in a position of authority over the minor, has a conviction for child abuse or a sexual offense, or if there is a pregnancy or child in common that established that the intended spouse was the perpetrator of a sex crime against a girl too young to consent.
In the Kentucky case, the objections appear to be more nuanced than what's going on in Tennessee, but even here it doesn't seem like there's any good reason to block the bill at issue. Requiring marriages between minors and an adult to be reviewed by a Judge strikes me as being an entirely reasonable proposition, especially given the fact that there may be situations where parents can't necessarily be trusted to act in the best interest of the minor in question or where there might be some question about whether or not the parent might be involved somehow in what is ultimately an abusive situation.
In addition to these issues, though, I have to wonder if legislators in either of these states realize how blocking legislation like this plays into the stereotypes that some people have regarding the south in general. I'm getting the impression that they don't.
UPDATE (James Joyner): For additional context:
Most states require the parties to be at least age 18 (the typical age of "majority," or legal adulthood) to marry without parental consent or judicial approval. Age 18 is therefore often referred to as a state's "statutory minimum marriage age." The term can be misleading, however, because statutory exceptions that apply if there is parental consent or if a judge approves of the marriage, and/or in case of pregnancy, can in effect drop the true minimum marriage age much lower. In fact, many states actually set no bottom-line age "floor" by statute (that is, a lower limit below which a child cannot be married, even if exceptions are met).

Lax statutory exceptions based on parental consent (which can hide parental coercion) or pregnancy (which can be evidence of rape) can actually facilitate forced marriages and often leave older minors especially unprotected. Most states allow parties between the ages of 16 and 18 to marry with parental consent alone. Many states also allow parties younger than age 16 to marry with judicial approval and/or if one party is pregnant or has had a child. Even when judicial approval is required, however, serious gaps in protection exist. Among many other shortcomings, judges are often given little to no guidance for their decision-making, and minors are seldom appointed counsel or afforded other rights in those proceedings. As a result, judges can serve to rubberstamp parental consent rather than act as independent gatekeepers against the abuse and exploitation of children in the guise of marriage.
This isn't just a Southern thing. Alabama and Georgia have a floor of 16, for example, whereas Alaska and North Dakota have a floor of 14 and New Hampshire has a floor of 13. California has no floor at all. (New York was at 14 until a few months ago when they raised it to 17.)
Yes, this is obviously subject to abuse. Culturally, though, there's a historical stigma to out-of-wedlock pregnancy and marriage is considered an honorable way out.