Retail Employees as Vaccine Police
The new CDC guidelines raise some serious questions.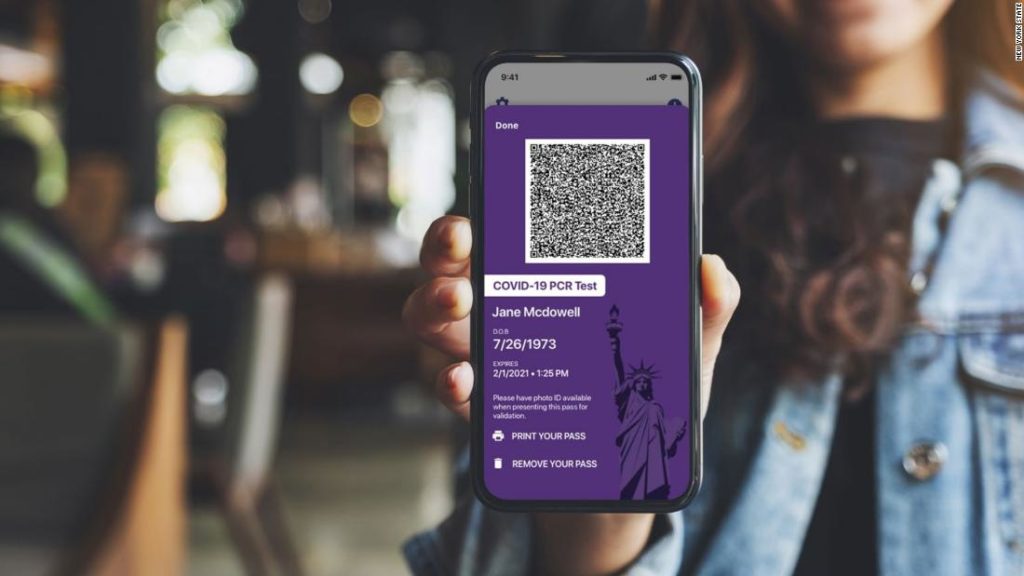 When the Centers for Disease Control surprised everyone last week by announcing that fully vaccinated people can resume normal activities, eschewing the masking and social distancing practices of the past year-plus, I simultaneously welcomed the news and wondered how stores, restaurants, and other customers would know who was vaccinated. The immediate aftermath of the decision shows businesses haven't figured that out, either.
An NBC News report ("Vaccination police? New mask guidance could put grocery workers at risk, labor advocates warn") notes that, once again, frontline workers are in a no-win situation.
The Centers for Disease Control and Prevention has weighed in, but your local supermarket might have other ideas when it comes to mask mandates. The beleaguered retail sector found itself thrust onto the front lines of the politicized fight over mask-wearing with the agency's new guidance issued Thursday.

Phil Lempert, founder of SupermarketGuru.com, predicted that grocery stores won't do away with mask requirements, at least for workers. "Retailers are going to mandate or bribe with bonuses or added pay that employees continue to wear masks," he said.

Associations and unions representing workers pushed back on the CDC's assertion that fully vaccinated people can dispense with wearing masks, raising alarms that employees could be at risk in the absence of a way to verify the vaccination status of shoppers.

United Food and Commercial Workers International, a union representing grocery store workers, issued a statement critical of the new guidance, saying it was "confusing and fails to consider how it will impact essential workers who face frequent exposure to individuals who are not vaccinated and refuse to wear masks."

The union expressed concern about the potential hostility workers could face. "Workers are still forced to play mask police," the statement said. "Are they now supposed to become the vaccination police?"
The CDC and Dr. Anthony Fauci have answered the question in the negative. Indeed, they have said that we should just trust our fellow citizens to do the right thing. But, rather obviously, the last fifteen months have demonstrated the folly of that position.
Here in Virginia, the governor almost immediately rescinded his restrictive orders to align with the CDC recommendations. With the caveat, however, that business owners can impose further restrictions. Which has had the predictable effect of adding confusion.
The announcement has the potential to be a PR minefield for stores, especially national chains like big-box and department stores, said Nick Shields, a senior analyst covering the retail sector at Third Bridge investment firm.

"They're very cautious about PR over the next couple of months," he said. Stores will have to walk a tightrope between making sure employees feel safe while accommodating the varying and potentially clashing preferences of shoppers, he added.

Shields predicted that shifting guidelines on masking could prompt some customer-facing employees who have not yet been vaccinated to do so, and added that masking might be a habit that some prefer to keep. "It's likely that you'll see employees be much more willing to keep their masks on for longer, just given the sheer number of people they're exposed to on a day-to-day basis," he said.
Regardless, there are two sets of pressures. Previously, business owners could point to state mandates to justify masking requirements. Now, they have to take responsibility for the decision. Previously, since everyone had to mask, there was no need to distinguish between the vaccinated and the unvaccinated. Now, that's more complicated.
At this point, I have very little sympathy for frontline workers who have refused vaccination. They've been eligible for months now. Those who can't get vaccinated for medical reasons, alas, are in a tough situation but it's frankly unreasonable to impose permanent restrictions on the rest of us to compensate.
Right now, the two largest supermarket chains in our area, Safeway and Giant, have continued to impose mask restrictions. (Indeed, I made a quick run to Safeway yesterday afternoon and was befuddled that they were still requiring masks. And then they played the old announcement that they were doing so to comply with state guidelines which, of course, they aren't.) If that continues, frankly, I'm likely to explore other options. Similarly, Target imposes mask restrictions and Walmart doesn't. Guess where I'll be shopping.
With rare exceptions, the vaccinated are safe and pose essentially no danger to others. Unvaccinated people who take advantage of the new policy by pretending that they're vaccinated and refuse to mask are only a danger to themselves and other unvaccinated people. Alas, as I noted in my initial reaction to the announcement, that includes most young people and all children under 16.
In an ideal world, we could trust the unvaccinated to continue taking the appropriate measures. But, since most adults in that category are refusniks, they by definition can't be trusted. So, that means we have to just live with their existence as potential disease vectors or we have to screen them out.
Absent vaccine passports, which almost no states have adopted and President Biden has refused to implement at the federal level, retailers might have to create their own.
Lempert said one solution for large chains could be the integration of a kind of vaccine passport into their loyalty programs. "A technology play could be that you scan your vaccination card into your supermarket app, and you just scan a QR code as you walk in the store for verification," he said.
Which, again, would put employees in the uncomfortable and perhaps dangerous position of verification. My guess, then, is that we'll simply insist those employees get vaccinated and do away with masking.