Retail Sales Decline For Third Straight Month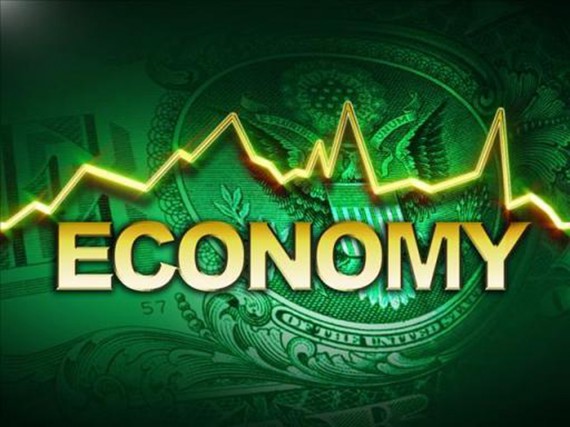 A new economic report doubles down on the idea that the economy ended the 2nd Quarter on a very weak note:
Americans cut their spending at retail businesses for a third consecutive month, and businesses added to their inventories, as a weak job market has made consumers more cautious.

Retail sales fell 0.5 percent in June from May, the Commerce Department said on Monday. Consumers spent less on autos, furniture, appliances and building and garden supplies and at department stores.

Retail sales haven't fallen for three straight months since the fall of 2008, at the height of the financial crisis.

Some of the weakness in recent months reflects falling gas prices. But even excluding sales at gas stations, retail spending fell 0.3 percent in June.

In another report released Monday, the Commerce Department said business stockpiles grew 0.3 percent in May from April, matching April's increase. Total business sales fell 0.1 percent in May, matching the April decline.

Total stockpiles rose to $1.58 trillion in May. That's nearly 20 percent higher than the low point in September 2009, shortly after the recession ended.

When businesses step up restocking, they order more goods. That generally leads to increased factory production and higher economic growth.

But stockpile growth largely depends on the spending habits of consumers.

Consumers are growing less confident in the economy and have pulled back sharply on spending this spring. Consumer spending drives 70 percent of economic activity in the United States.

The economy is expanding too slowly to lower the unemployment rate, which stayed at 8.2 percent in June.
Indeed thanks to this report, Goldman Sachs immediately lowered its estimate for economic growth in the 2nd Quarter:
Goldman Sachs chief U.S. economist Jan Hatzius and his team lowered their tracking estimate of Q2 GDP growth to 1.6 percent from 1.8 percent on the back of weak retail sales data out of the United States this morning.

Hatzius wrote in a note to clients that "key details of the report were weaker than the consensus had expected," including non-auto retail sales, which were down 0.4 percent, and "core"/control retail sales — a metric that strips autos, gasoline, and building materials out of the number — which came in flat at 0 percent.
After revisions, 1st Quarter GDP growth came in at a disappointing +1.9%. Given the economic statistics we've seen since then, it's not at all surprising that growth would have been slower than that in the 2nd Quarter. More importantly, though, the drop in retail sales does not bode well for the start of the 3rd Quarter:
It was the first time sales had dropped in three consecutive months since late 2008, when the economy was still mired in a deep recession. Analysts polled by Reuters had expected retail sales to rise 0.2 percent.

"Evidence is increasingly clear that the U.S. economy is slowing," said Jim Baird, an investment strategist at Plante Moran Financial Advisors in Kalamazoo, Mich.

The report adds to a spate of weak economic data that is raising pressure on President Obama ahead of his November reelection bid. Republican challenger Mitt Romney is focusing his campaign on the weak economy that has plagued Obama's presidency.

The report could raise hopes that the Federal Reserve could launch another bond-buying program to help the economy.

Job creation in the United States has slowed dramatically in the last few months, and recently the country's factory sector also showed signs of contraction.

The retail data is particularly worrisome because it suggests consumer spending, which drives about two-thirds of the economy, is also sagging.
The first GDP report for the 2nd Quarter comes out on July 27th. In between now and then, we'll get any number of other statistics that will give us a better idea of what shape the economy was in going into July. Based on these retail sales figures, though, it doesn't look good at all.