Rick Perry's Fundraising Drying Up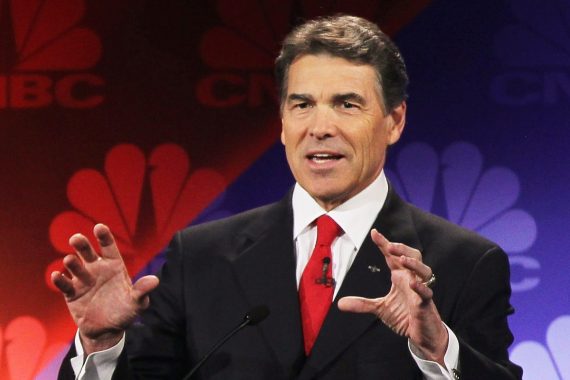 The Houston Chronicle reports that the Perry campaign is having trouble raising money:
Texas Gov. Rick Perry's campaign fundraising has gone into a tailspin as a result of poor debate performances and plunging poll numbers, jeopardizing his position as the best-funded Republican presidential candidate of 2012.

Perry's associates and supporters say his campaign has redoubled its money-­raising efforts in the past week to ensure that his campaign will have enough money to survive the first three contests of the 2012 election calendar: Iowa, New Hampshire and South Carolina.

But Perry's loyal backers are running into resistance from Republican donors. One Perry fundraiser, who asked not to be named, said he received 15 RSVPs for a recent event from potential donors saying they might attend. But after a gaffe-marred Perry debate performance, none showed up.

"The debates have taken a toll," the fundraiser said. "The national numbers have taken a toll. People see the campaign on a negative trajectory."

(…)

Another Perry fundraiser said he expects the Texas governor to raise between $3 million and $5 million in the final three months of 2012 — less than one-third of what he generated in the first six weeks of his candidacy.

Perry supporters say they may well raise less money than four other candidates: former Massachusetts Gov. Mitt Romney, former House Speaker Newt Gingrich, former National Restaurant Association CEO Herman Cain, and Paul.
Perry ended the 3rd Quarter with about $15,000,000 in the bank, but you can burn through that pretty quickly in the process of building up a campaign, paying staff, and developing a media campaign. They will very likely be desperate for cash by the end of December unless Perry turns things around quickly.