Romney Back To A Comfortable Lead In New Hampshire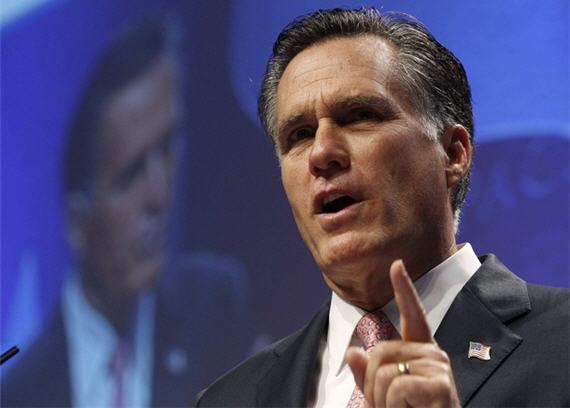 During the two weeks or so that Newt Gingrich was skyrocketing in the polls, there seemed to be some chance that the former Speaker would threaten Mitt Romney's previously insurmountable lead in New Hampshire. While there were a few polls that seemed to show Gingrich closing in on Romney, that no longer seems to be the case:
Mitt Romney has a significant lead in New Hampshire, getting 35% there to 19% for Ron Paul, 17% for Newt Gingrich, 13% for Jon Huntsman, 5% for Michele Bachmann, 3% for Rick Santorum, 2% for Rick Perry, and 1% for Gary Johnson.

Romney's doing well with pretty much every key segment of the Republican electorate in the state. It's a rare place where he's winning Tea Party voters, 29-21 over Ron Paul. He's getting a full 50% of the vote with seniors, who will be a significant part of the vote. Voters think he has run the strongest campaign in the state (by a 35-12 margin over Paul), that he has the best chance of defeating Barack Obama (by a 38-14 margin over Gingrich), and there's also a certain feeling of inevitability about his victory in New Hampshire. 41% think he will win the state's primary to 12% for Gingrich with no one else in double digits.

Our New Hampshire poll reinforces our Iowa survey from last night showing Newt Gingrich's support fading away. Only 42% of likely voters have a favorable opinion of him to 51% with a negative one. Gingrich is less popular in New Hampshire now than he was in the spring when he had a 45/36 favorability. And there's increasingly a sense that he doesn't have strong principles- only 34% think he does while 41% think he does not, numbers that pale in comparison to how Romney, Paul, and Huntsman come out on that question.

Huntsman's worked his way into double digits in New Hampshire but there's not much evidence he can continue to build on his support. The main group he's doing well with is the 21% of likely primary voters who report having voted for Barack Obama in 2008, where he has a 35-24 lead over Paul with Romney at 18%. But he's at only 8% with actual Republican voters, he's only the second choice for 10% of primary voters, and his favorability rating is still under 50% at 47/34.  None of that speaks to his having much of a chance to catch up with Romney.

Paul gets a second place finish to complement his lead in Iowa and he's doing it with a similar formula in the Granite State.  Among voters under 45 he's running only slightly behind Romney at 30-25.  And with non-Republicans he's practically running even, getting 25% to 26% for Romney and 22% for  Huntsman.

Because it seems like there's some possibility Michele Bachmann, Rick Perry, and Rick Santorum could come to the end of their roads in Iowa we also tested a 4 way GOP contest between just Romney, Paul, Gingrich, and Huntsman. In that scenario Romney gets 37% to 21% for Paul, 20% for Gingrich, and 15% for Huntsman.  It wouldn't change the nature of the race much if those folks dropped out because they have so little support in New Hampshire to begin with.
This all seems to be in line with other polling that shows Gingrich's support slipping nationwide. If nothing else, it looks like Mitt Romney is getting an early Christmas present.