Romney, Huckabee, Palin Lead GOP Field For 2012
Despite votes in the 2010 contest still being counted, polls for 2012 are already pouring out. They're largely meaningless.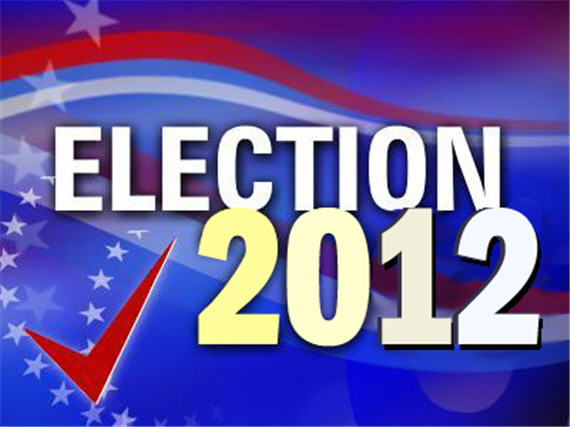 It didn't take long for Scott Rasmussen to come out with the first post-midterm poll of 2012 candidates:
OK, the election's over, and the message from most voters was that they didn't care much for President Obama's agenda. Now the focus is on the race for the presidency in 2012.

On the Republican side, it's a dead heat between the ex-governors – Mitt Romney of Massachusetts, Mike Huckabee of Arkansas and Sarah Palin of Alaska, according to a new Rasmussen Reports national telephone survey of Likely GOP Primary voters.

Asked who they would vote for if the Republican presidential primary were held today, 20% say Romney, 19% Huckabee and another 19% Palin.

(…)

Rounding out the list of seven candidates chosen by Rasmussen Reports for the question, with their levels of support, are former House Speaker Newt Gingrich (13%), Minnesota Governor Tim Pawlenty (6%), Texas Congressman Ron Paul (5%) and Indiana Governor Mitch Daniels (3%). Seven percent (7%) prefer some other candidate, and eight percent (8%) are undecided.
At this point, of course, these polls are little more than a popularity and name recognition contest, and Palin, Romney, and Huckabee have been leading the field in these polls for months now. Considering the fact that four years ago Rudy Giuliani was leading in these same types of polls for the 2008 nomination, they can't really be said to be a great predictor of how the nomination fight, which hasn't even started yet, will turn out. Moreover, even in the heat of the battle, it isn't the national polls that matter, but the state polls in places like Iowa and New Hampshire. Give this six months or so, and we'll start seeing numbers that really matter.
UPDATE (James Joyner): Taegan Goddard summarizes a CNN survey of  Republicans in three early states:
Iowa: Romney 21%, Huckabee 21%, Palin 18%, Gingrich 7%

New Hampshire: Romney 39%, Gingrich 19%, Palin 18%, Huckabee 11%

South Carolina: Palin 25%, Huckabee 24%, Romney 21%, Gingrich 20%
I agree with Doug that these mostly measure name recognition and have little bearing on what will happen more than a year from now.  They give us some idea of where candidates are starting but that's it.
My gut tells me that Romney is the frontrunner and Palin the strongest challenger.  I can't imaging Huckabee beating Palin, although he has a track record of hanging around long after his defeat is inevitable and could serve as a spoiler.  Gingrich has way too much baggage.
My hope is that someone who didn't run in 2012 — a governor like Gary Johnson, maybe — emerges.   But it's going to be difficult because this race will get started quickly and the winner will need enough money to choke a horse.
I suppose there's always Marco Rubio — he'll be more experienced than Obama was in 2008 and he's got a huge fan base and boatloads of charisma.   But I suspect he'll wait a little longer.