Romney: I've Been Audited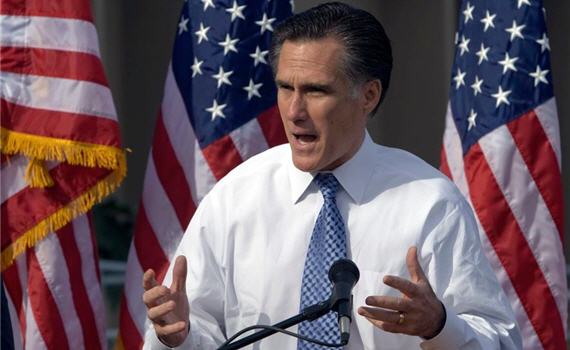 In an interview with ABC News, Mitt Romney admitted that he had been the subject of a tax audit in the past:
Muir: You are here on what some have termed your world audition and democrats, not surprisingly, continue to hammer you back home on taxes, you remain firm two years and two years only. So from what you have released and from what we have seen we know that there was one year when you paid about 13.9% tax rate. Can we clear this up by asking a simple yes or no question? Was there ever any year when you paid lower than 13.9%?

Romney: I haven't calculated that. I'm happy to go back and look but my view is I've paid all the taxes required by law. From time to time I've been audited as happens I think to other citizens as well and the accounting firm which prepares my taxes has done a very thorough and complete job pay taxes as legally due. I don't pay more than are legally due and frankly if I had paid more than are legally due I don't think I'd be qualified to become president. I'd think people would want me to follow the law and pay only what the tax code requires.

Muir: You said you would go back and look, would you look for us?

Romney: I haven't looked at the tax rate paid year by year. I know that I pay a very substantial amount of taxes and every year since the beginning of my career so far as I can recall
Now the first thing to note here is that David Muir, the ABC reporter who interviewed Romney didn't ask him at all about being audited so I'm not entirely sure why Romney decided to volunteer that information. To many people an "audit" brings on connotations of wrong doing or cheating on your taxes and that's not really the impression I would think the campaign wants to give the public. In reality, of course, being audited isn't always a question of wrongdoing and it's not surprising that someone like Romney, whose tax returns are clearly hugely complicated and involve provisions of the tax code that are insanely complicated, has been subjected to an audit at least once in his career. Most likely, this was the kind of audit that basically involved representatives of IRS and Romney's accounting firm arguing back and forth, perhaps over the course of months or longer, over some obscure point in the return. At the very least, it is unfair to jump to the conclusion that there was wrongdoing or (illegal) tax evasion involved.
Nonetheless, what this question seems to prove to me, though, is that Romney is not going to be able to keep dodging this tax issue. As I said weeks ago, he should just release the returns and get it over with.