Romney On Top In Florida Poll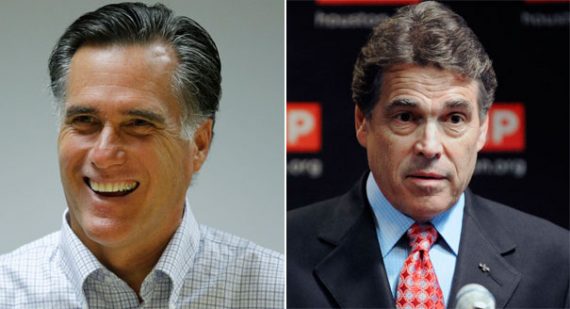 Another state poll out today has more good news for the Romney campaign:
Rick Perry's led the Republican field in every Southern state that we've polled since he entered the Presidential race…until now.  Mitt Romney continues to lead the way in Florida with 30% to 24% for Perry, 10% for Gingrich, 8% for Ron Paul, 7% for Herman Cain, 6% for Michele Bachmann, 3% for Jon Huntsman, 2% for Rick Santorum, and 1% for Gary Johnson.

Perry had a poor debate performance in Florida Thursday night and our results suggest that the negative coverage he received from that did hurt him some in the state.  We started this poll on Thursday night before the debate and in those interviews the race was neck and neck with Romney at 33% and Perry at 31%.  But in interviews done Friday-Sunday Romney's lead expanded to double digits at 29-19.  More telling might be what happened to Perry's favorability numbers after the debate- on Thursday night he was at 63/23 with Florida Republicans.  Friday-Sunday he was at 48/36.  Perry's poor performance may or may not prove to be a game changer nationally but it definitely appears to have hurt his image in the key state where it occurred.

Perry was down in Florida even before the debate though and one thing that may be hurting him is his comments on Social Security. 49% of voters disagree with his 'Ponzi Scheme' comments to only 37% who agree and with the folks who dissent from that statement his deficit against Romney goes all the way up to 19 points at 35-16.  It's also noteworthy that seniors are the age group where Perry faces the biggest deficit to Romney at 34-26.
The combination of Perry's Social Security comments and the fact that Florida is demographically different from other Southern states likely works to Romney's advantage here. Of course, outside Texas, Florida also has the highest population of any southern state and would send the most delegates to the Republican Convention unless the RNC ends up penalizing the state for scheduling its primary too early. More importantly, though, it's worth noting that after two debates, a CPAC convention, and a Florida GOP straw poll, Perry is less popular in the state than when he started. That's not exactly a good sign for his campaign.