Romney Was Initially Against Running In 2012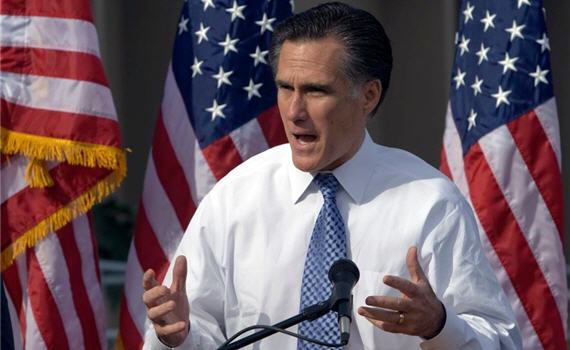 According to a new book, Mitt Romney was against the idea of running for President again in 2012:
WASHINGTON — Over the Christmas break of 2010, Mitt Romney and his family took an internal poll on whether he should run for president once more. Twelve family members cast ballots. Ten said no. One of the 10 was Mitt Romney himself.

The doubts that the former Massachusetts governor harbored before ultimately launching his second unsuccessful bid for the presidency are one of several attention-grabbing details in "Collision 2012," the newest book on the 2012 campaign.

As Balz reports, Romney suffered far more from political cold feet than was previously known. When his family gathers in Hawaii on that Christmas break, he's worried about the personal toll another campaign would take and whether Republican politics had become completely unsympathetic to a candidate with his background. From Balz's book:

Mitt Romney had other reasons to think that not running might be the wiser choice. Winning as a moderate from Massachusetts who happened to be Mormon was always going to be difficult. "A lot of the thinking on the part of my brothers and dad was, 'I'm not sure I can win a primary given those dynamics.'" Tagg Romney said. The prospective candidate also knew the sheer physical and family toll another campaign would take. "He's a private person and, push comes to shove, he wants to spend time with his family and enjoy his time with them," his son said. "Even up until the day before he made the announcement, he was looking for excuses to get out of it. If there had been someone who he thought would have made a better president than he, he would gladly have stepped aside."

In an interview with Balz that's placed at the very end of "Collision 2012," Romney explained that he ultimately decided to run when he saw the other (leaving-something-to-be-desired) candidates in the GOP field.

"I didn't think that any one of them had a good chance of defeating the president," he told Balz, "and in some cases I thought that they lacked the experience and perspective necessary to do what was essential to get the country on track."
So basically, Romney ran because he thought the rest of the field stunk. In the end, that's also the reason that many Republican voters for him, of course, but that's not exactly the platform on which you build a winning Presidential campaign.
H/T: Taegan Goddard