Rudy Thinks he has an "Out" Clause
Rudy may not be a very good lawyer...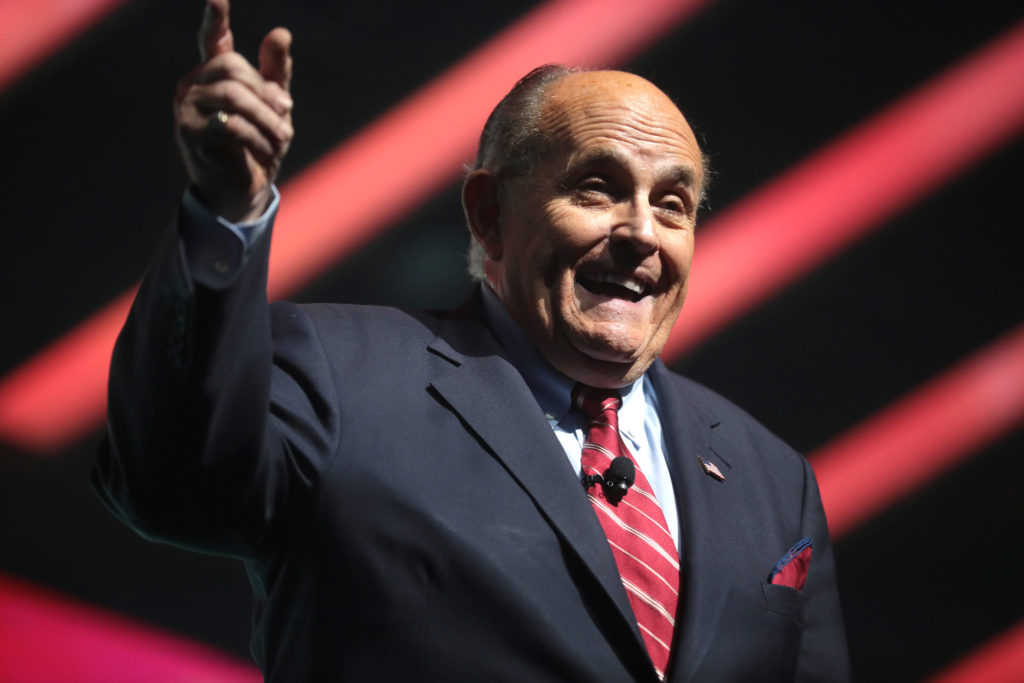 I am beginning to think that Rudy Giuliani may not be a very good lawyer. Or, at best, that if he ever was one, he has forgotten how to be one.
To wit, via TMP (Rudy Accuses Federal Prosecutors Of 'Spying' In New Tucker Carlson Meltdown Interview):
Giuliani said twice during the show, however, that he had a way out: since exiting the New York City mayoralty in 2001, he had inserted into his contracts with various foreign businessmen and governments a provision that declared that, whatever he was doing for them, it wasn't lobbying.

"I never, ever represented a foreign national," Giuliani said. "In fact, I have in my contracts a refusal to do it because from the time I got out of being mayor, I did not want to lobby."

Giuliani added that "I've had contracts in countries like Ukraine, in the contract there is a clause that says I will not engage in lobbying or foreign representation."

"I don't do it because I felt it would be too compromising," the former mayor said.
Cool.
But, and I stress that I am not a lawyer, that isn't how it works. The operative issue is what he did, not that his contracts say might something to the order of "I am not doing a crime." Just because you write it down doesn't make it so. In terms of whether he "lobbied" boils down to whether he took money from an entity and then trying to represent their interests to the US government. He can put in the contract that he was paid to do the macarena, but that's not really the issue.
Look, I don't even know what the feds are after and it likely goes beyond illegal lobbying, but I was just struck by that statements quoted above. They are utterly cartoonish (but, then again, Rudy has been cartoonish for some time now).
There was also this bit from the interview that is just, well, nuts (or, at least, not very smart):
The former mayor added that, after being awoken at 6 a.m. on Tuesday by FBI agents with a search warrant, he noticed that they refused to take two hard drives that he claimed belonged to Hunter Biden.

"The warrant required them to take it, and they said, no, no, no," Giuliani said, echoing earlier remarks from his attorney Bob Costello.
First, if there was some corrupt intent on part of the FBI, taking such hard drives makes one heck of a lot more sense than leaving them behind.
Second, and not to give anybody any ideas, but if you are going to birth a conspiracy theory about the FBI raid and alleged Hunter Biden hard drives, the better play would be to assert that the raid was an excuse to steal the drives and to destroy evidence against Hunter Biden. Not that the FBI wouldn't take the evidence.
The story is, as they say, developing.