Ruth Bader Ginsburg Regrets Anti-Trump Comments
Justice Ginsburg walks back her comments about the presumptive Republican nominee.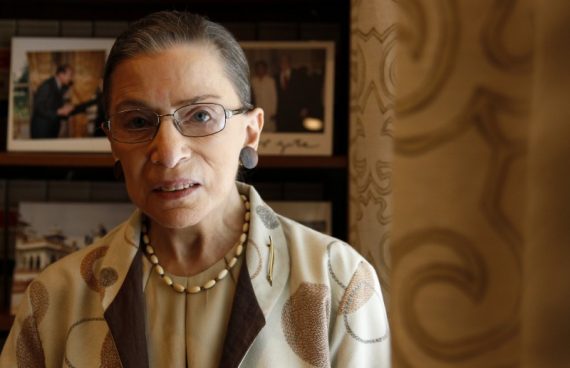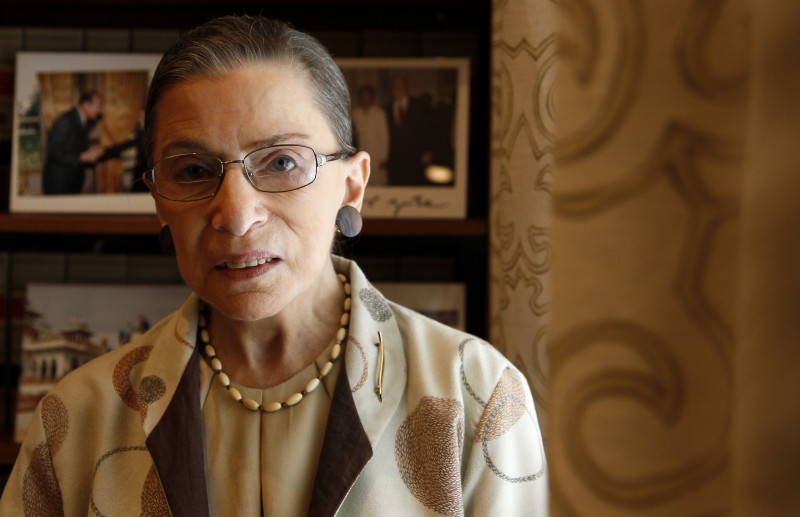 After being criticized from both the left and the right over comments she made in a series of interviews that expressed more explicit opinions about a candidate for President than we've heard from a Supreme Court Justice in quite a long time, Justice Ruth Bader Ginsburg has issued a statement seemingly acknowledging that she went too far and ventured into territory that Judges should generally stay away from:
WASHINGTON — Justice Ruth Bader Ginsburg of the Supreme Court on Thursday expressed regret for her recent remarks about the candidacy of Donald J. Trump, saying they were "ill-advised."

Earlier this week, Justice Ginsburg called Mr. Trump "a faker" who "really has an ego" and said he had been treated too gently by the press. Mr. Trump, she said, "says whatever comes into his head at the moment" and has no consistency in his thinking. She also made critical remarks in interviews with The New York Times and The Associated Press.

"On reflection, my recent remarks in response to press inquiries were ill-advised and I regret making them," Justice Ginsburg said in a statement on Thursday. "Judges should avoid commenting on a candidate for public office. In the future I will be more circumspect."

The brief statement was a rare, public admission of fault by a member of the Supreme Court, an institution which jealously guards its traditions and almost never acknowledges missteps in the conduct of the justices.

It also came at a dramatic moment in the presidential campaign, with Mr. Trump preparing to name his vice-presidential pick on Friday and then, next week, formally accept the Republican party's nomination. The clash between a presidential candidate and a sitting Supreme Court justice is certain to further roil an already raucous campaign.

Mr. Trump had lashed back at the justice in recent days, and she was also criticized in editorials and by legal ethics experts.

"I think it's highly inappropriate that a United States Supreme Court judge gets involved in a political campaign, frankly," Mr. Trump said in a telephone interview with The Times on Tuesday. "I think it's a disgrace to the court, and I think she should apologize to the court. I couldn't believe it when I saw it."

Few legal experts had expected Justice Ginsburg to offer the apology that Mr. Trump demanded. Justices typically remain largely out of the public eye and are insulated from political pressures and news media coverage that can compel action.

But the torrent of criticism, especially from supporters and allies of Justice Ginsburg, appears to have pierced that protection.
In reality, of course, Justice Ginsburg needn't have said anything at all in response to the criticism that her remarks generated. She could have let them stand for themselves and dealt with whatever consequences may have come from them if and when they came. The fact that she did walk them back, though, is a point in her favor because is does show that she recognizes that she did likely take things a step too far with her comments directly attacking a candidate for President who very well could be a future party to cases that she will be asked to consider. Even with this seemingly apology, of course, there will be those who will seek to force Ginsburg to recuse herself in future cases should Trump win the election, but most if not all of those calls will likely be without merit. The one situation where I could potentially see it applying would be if the election were to somehow end up in a situation similar to the 2000 election that resulted in legal disputes over the legitimacy of the outcome that called on the Supreme Court to make a decision that would effectively determine the outcome of the election as it did in Bush v. Gore. That case, though, was quite unique in American history and the odds that it's going to repeat itself are fairly low. In the ordinary course of the cases involving a hypothetical Trump Administration that could reach the Supreme Court, the fact that Ginsburg said what she did doesn't strike me as grounds for recusal notwithstanding the fact that she did come close to violating the spirit, and perhaps the letter, of two of the Canons meant to govern the conduct of Federal Court Judges.
One thing that Ginsburg's initial comments make clear that I did not mention in my initial comments is what it tells us about her likely plans for the future. In the past, Ginsburg has brushed aside calls for her to resign from the Court, including those that called on her to step aside sometime in the last two years or so in order to give President Obama a chance to fill her seat with someone who mirrors her judicial philosophy rather than risk the possibility that a Republican President would be the one who gets to do that. While Ginsburg has resisted those calls, she has made clear in not so thinly veiled comments that she would prefer that her replacement be picked by a Democratic President, and preferably by a female Democratic President. This would seem to be a fairly good indication that Ginsburg would resist stepping aside if Trump wins the nomination, although the fact that she would be in her mid-80s at the end of the first term of a hypothetical Trump Presidency, and well into her 90s at the end of a second term. Absent a health crisis, though, one suspects that Ginsburg will do everything she can to make sure Donald Trump does not pick her replacement. If Hillary Clinton wins, the White House, though, the odds seem fairly high the Ginsburg will see that as a signal that she can step aside comfortable in the idea that her legacy on the Court will be preserved by whomever replaces her. We may not see Ginsburg step aside in the first year of Clinton's Presidency, especially if Clinton has to deal with a battle over the replacement for Justice Scalia, but it seems likely we can expect it to happen some time in Clinton's first term.00