Ryan Says GOP Must Move Past Trump
"If the conservative cause depends on the populist appeal of one personality, or on second-rate imitations, then we're not going anywhere."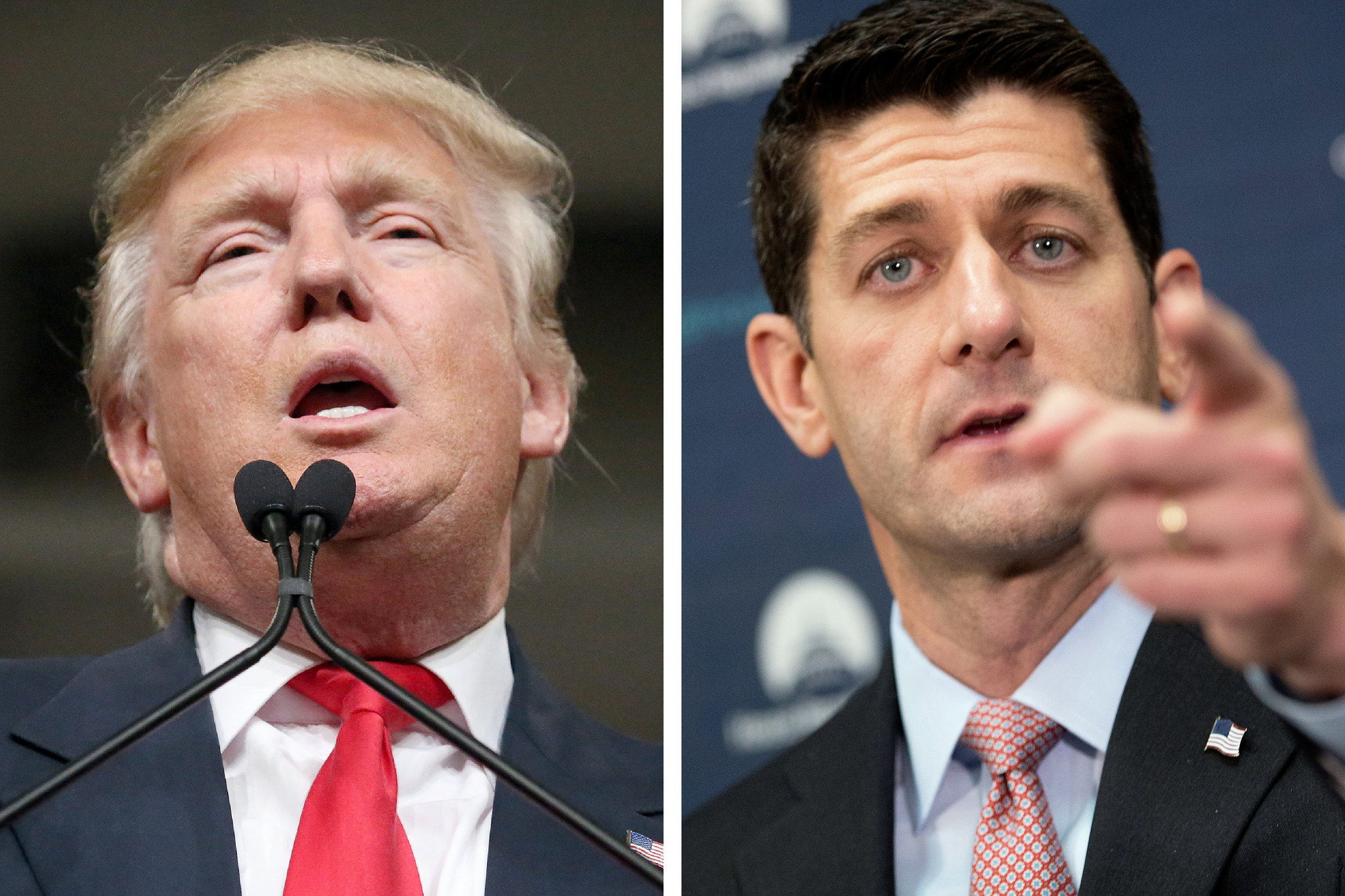 Annie Karnie for NYT ("Paul Ryan Critiques Trump's Grip on the Republican Party"):
Paul D. Ryan, the former Republican speaker of the House, re-entered the political arena on Thursday night with a speech obliquely criticizing Donald J. Trump and warning Republicans that the only viable future for the fractured party was one unattached to the former president.

"Here's one reality we have to face," Mr. Ryan said during a speech at the Ronald Reagan Presidential Library in Simi Valley, Calif. "If the conservative cause depends on the populist appeal of one personality, or on second-rate imitations, then we're not going anywhere."

Mr. Ryan said he had found it "horrifying to see a presidency come to such a dishonorable and disgraceful end," although he did not specifically refer to the attack on the Capitol on Jan. 6 or to Mr. Trump's repeated election falsehoods.

He added that Republican voters would "not be impressed by the sight of yes-men and flatterers flocking to Mar-a-Lago."

The former speaker tempered his criticism by avoiding any mention of Mr. Trump by name — except to say that the former president's brand of populism, when "tethered to conservative principles," had led to economic growth, and to credit him with bringing new voters to the party.
The early response from the Trumpists:
A senior adviser for Mr. Trump, Jason Miller, responded to early excerpts from the speech with a terse brushoff: "Who is Paul Ryan?" he said in a text message.
Which would be typically childish and petulant were it not for this:
Mr. Ryan, the 2012 Republican vice-presidential nominee, left behind his 20-year career in Congress in 2019. In his role as speaker, he kowtowed to Mr. Trump at first, and later edged away from him, publicly breaking with the former president only after leaving office.
Allahpundit notes the irony that "for all the hype about Ryan criticizing Trump in this evening's address to the Reagan Presidential Library, he … won't quite bring himself to say Trump's name."
The broader irony, though, is that Ryan seems to be urging that, rather than be the party of Trump, the GOP should be the party of Reagan. While I was an enthusiastic supporter of Reagan when he ran against Jimmy Carter in 1980 and happily voted for his re-election in 1984, the first election in which I was eligible, part of the Republican Party's problem in recent years is that it's still recycling Reagan's platform more than four decades later. It would be as if Reagan ran on Wendell Wilkie's platform.
A conservatism that wants most political decisions made at the state and local level, that prefers national defense to the top priority of the federal government, and wants to keep the tax burden low is still viable. But the context in which Reagan ran is completely different.
Like it or not, we're more nationalized (and even internationalized) than ever. The realities of the Internet alone make it absurd not to regulate all manner of commercial activities at the federal level.
The Cold War has been over for more than three decades. The war on terror was mostly a waste of blood and treasure. And a rising China and retrograde Russia require a very different military approach.
In 1980, the top marginal rate was 70 percent and taxes on the middle class were quite high. And inflation, unemployment, and interest rates were absurdly high. The top rate has been under 40 percent ever since and inflation and interest rates have been at near-record lows for years now.
In 1980, Roe vs. Wade was 7 years old. It's now nearing the half-century mark.
And that's to say nothing of a country that's much more ethnically and racially diverse than it was when Reagan was elected.
So, yes, the party has to somehow move past Trump. Even with a set of institutions that gives it major structural advantages, a party that appeals mostly to older white folks is a minority party that will be increasingly irrelevant. But, aside from an optimistic message and some broadly conservative ideas, it has to get past Reagan, too. 2021 isn't 1981 and 2024 won't be 1984.