Scott Brown Hits Newt Gingrich Over His War On Judges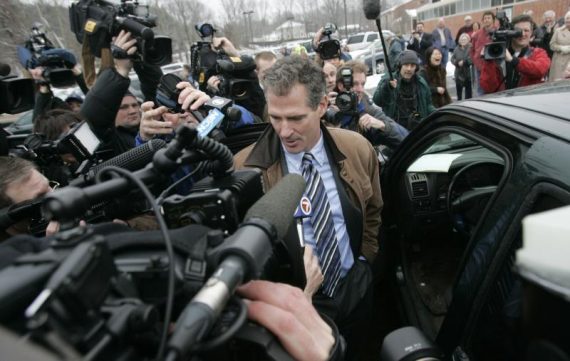 Massachusetts Senator Scott Brown is continuing to distance himself from the more conservative elements of his party, this time by criticizing Newt Gingrich's comments about the judiciary in a Boston Globe Op-Ed:
As an example, Gingrich points to a 2002 Ninth Circuit opinion declaring that the words "under God" in the Pledge of Allegiance were unconstitutional. But what is the proper remedy in such cases? For one thing, the courts themselves are often self-correcting. Gingrich fails to mention that the decision was overturned by the Supreme Court – unanimously.

The Constitution also provides that judges can be impeached by Congress for misconduct. That's not easy to do, but in December 2010 we impeached a federal district judge in Louisiana after he was convicted on multiple counts of corruption.

This case was just the eighth time in history a federal judge has been removed by Congress, and the framers of the Constitution made it difficult for good reason. If it were easy, judges would be subject to the whims of Congress and the president.

Yet under Gingrich's scheme, that is precisely what would happen. Judges would be deciding cases while constantly looking over their shoulder at the possibility of retaliation from politicians. Our system of checks and balances, the foundation of our constitutional order, would be undermined. Public confidence in the impartiality of the courts would be shattered. If a president and majorities in Congress could simply overturn the constitutional interpretations of the Court, and if judges could be arrested for displeasing politicians in the other two branches, we would be placing our basic rights in jeopardy. The rule of law would be destroyed.
I made fairly similar points about Gingrich here and here and, of course, Brown is entirely correct. Brown will probably be called a RINO for this, but it's good to see at least one Republican standing up and calling Gingrich's rhetoric what it is, a ridiculous and dangerous idea.