Scott Brown To Do National Guard Duty In Afghanistan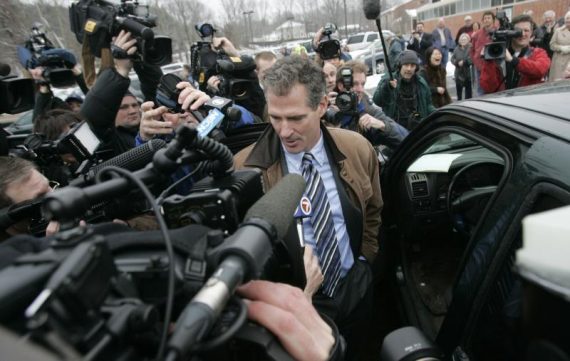 Senator Scott Brown will be going overseas to fulfill his National Guard duties this year:
Sen. Scott Brown (R-Mass.) said Monday he is going to fulfill his annual National Guard training in Afghanistan.

"Following in the tradition of other lawmakers who have completed their military service requirements overseas, this year I have requested to conduct my annual training in Afghanistan," Brown said in a statement. "Doing so will help me to better understand our ongoing mission in that country, and provide me first-hand experience for my duties on the Senate Armed Services, Homeland Security, and Veterans Affairs committees."

Brown, a member of the Massachusetts National Guard, told the Boston Globe in an interview published Monday morning that he planned to travel to Agfhanistan.

"I'm going to be going over at some point to do some missions," he said. Brown later clarified what he meant in a release.
My cynical side would want you to note that Brown is up for re-election next year.