Second Judge Says Trump Illegally Overturned Obama Regulation
Presidents are much more constrained in issuing and rolling back regulations than they or the public think.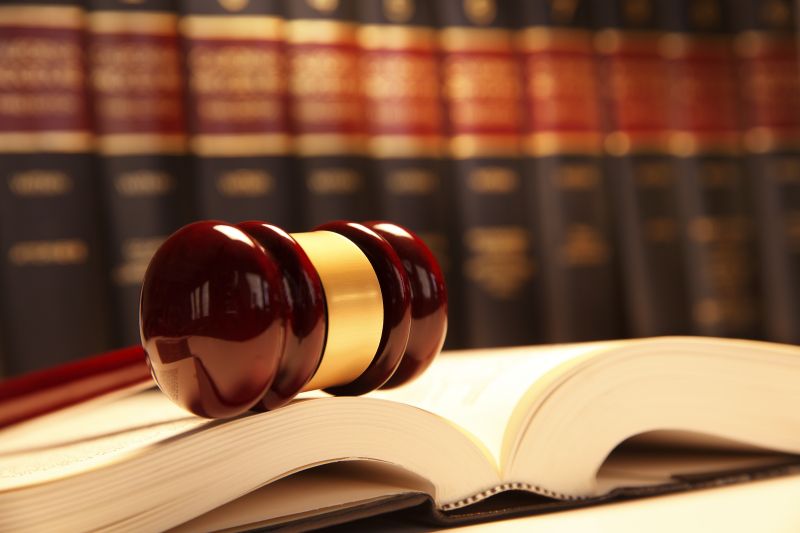 From the AP ("Second judge says Trump can't keep stalling clean-air rules"):
A second judge has told the Trump administration it can't keep stalling clean-air rules for oil and gas production on federal lands.

U.S. District Judge William Orrick of the Northern District of California ordered the Interior Department to reinstate the Obama-era regulation aimed at restricting harmful methane emissions. Orrick said late Thursday the administration's delay is "untethered to evidence" and likely to cause "irreparable injury" to California, New Mexico and other states from increased air pollution and negative impacts on public health and the climate.

The ruling marked the second time a federal judge has rebuffed the Trump administration for failing to enforce the methane rule. U.S. Magistrate Judge Elizabeth Laporte rejected an earlier effort by Interior to postpone part of the rule and ordered the Obama rule reinstated in October. Laporte serves on the same court, which is based in San Francisco.

Interior Secretary Ryan Zinke told The Associated Press Friday that officials will carefully review the judge's 29-page ruling.

Federal rules "are not intended to be adversarial" to the industry, Zinke said, adding that the Obama-era rule "penalizes oil and gas," while the Trump administration wants to encourage the industry to voluntarily find ways to capture and re-use methane.

The rule forced energy companies to capture methane that's burned off or "flared" at drilling sites because it pollutes the environment. Many companies consider the rule unnecessary and overly intrusive, but environmental groups warn that methane emissions from oil and gas operations are the second largest industrial contributor to climate change in the United States. Methane is far more potent at trapping heat than carbon dioxide but does not stay in the air as long.

The Interior Department said earlier this month it is replacing the Obama-era rule with requirements similar to those in force before the Obama administration changed the regulation in 2016.
I've got no real opinion one way or the other on the regulations in question, although strongly lean towards the judge's view that the Obama EPA's approach was more likely to be in good faith than the Trump EPA's. But I continue to be baffled by the notion that things that are within the executive purview of one president aren't in the executive purview of his successor. President Obama, frustrated by his inability to get anything through a Congress bound and determined to thwart any legislation he proposed on the mere basis that he proposed it, relied heavily on Executive Orders and other fiat measures. But, almost by definition, anything that he had the power to do in that fashion, Trump has the power to undo. Conversely, if he lacked the power to do it, Trump doesn't need to undo it because it was never legitimate.
It gets more complicated, still, with regulations. Regulatory power is somewhat more constrained, in that it's governed by the Administrative Procedure Act. Given that the law was designed to protect the public and industry from arbitrary and capricious new regulations, it stands to reason that restoring the status quo ante—to 2016—and actually lowering the amount of regulation imposed on industry isn't a new regulatory burden that ought be subject to judicial review. But, apparently, that's not how the law has been generally understood.
Maeve P. Carey, Specialist in Government Organization and Management for the Congressional Research Service, explains:
Following the election of Donald J. Trump on November 8, 2016, questions have been raised as to whether and how a new President's administration can amend or repeal regulations issued by the previous administration. In short, once a rule has been finalized, a new administration would be required to undergo the rulemaking process to change or repeal all or part of the rule. If a rule has not yet been finalized, however, a new President may be able, immediately upon taking office, to prevent the rule from being issued. In addition to these administrative actions, Congress can also take legislative action to overturn rules.

Changing or Repealing Previously Issued Rules

Under the Administrative Procedure Act (APA), "rulemaking" is defined as "formulating, amending, or repealing a rule," meaning that an agency must follow the rulemaking procedures set forth by the APA and other statutory and executive order requirements to change or repeal a rule. (For more on these procedures, see CRS Report RL32240, The Federal Rulemaking Process: An Overview, coordinated by Maeve P. Carey.)

Under the APA's rulemaking procedures, agencies are generally required to publish a notice of proposed rulemaking (NPRM) in the Federal Register, allow "interested persons" an opportunity to comment on the proposed rule, and, after considering those comments, publish the final rule. Furthermore, in most cases, the final rule may not become effective until at least 30 days after its publication. Sometimes Congress has required agencies to undertake additional or alternative procedures to issue rules. Such procedures are not addressed here, but also may be required for an agency to amend or repeal a previously issued rule. [Numerous hyperlinks contained in the PDF didn't port over. Follow the link if you're interested in her sources.]
Stuart Shapiro, an associate professor and director of the Public Policy Program at Rutgers University, expands:
Over the past several decades, regulation has become one of the most powerful tools a president has for setting policy. As such, it has become an increasing source of rhetoric from the people who want to be president. Real estate mogul Donald Trump (R) has said that he would "get rid of the regulations that are destroying us." New Jersey Gov. Chris Christie (R) has pledged a six-month freeze on regulations. Sen. Bernie Sanders (I-Vt.) has promised to go beyond President Obama in leading the world on climate change.

While regulation is a powerful policy-making tool, presidents do not have unfettered power to regulate or deregulate. What should we make of campaign promises regarding regulation? Let's look at the Republicans first, who largely promise to roll back the Obama era regulations, particularly on the environment and on the financial sector.

The easiest regulations for a new Republican president to rescind will be those passed at the very end of the Obama administration. All recent presidents have suspended the effective date of regulations issued by their predecessors that had not yet gone into effect. While the effective date is suspended, the new administration can decide whether it wants to begin a regulatory process to repeal the regulation, and in doing so perhaps ensure that the regulation never takes effect. In practice, however, this impacts a small number of regulations, and virtually none of the ones being discussed by the presidential candidates.

For regulations issued in approximately the last eight months of the Obama administration, the new administration can ask Congress to use the Congressional Review Act. This law allows Congress to bypass filibusters in the Senate to overturn recently issued regulations. While this is a more powerful tool, it could not be used on any regulations issued before May 2016 and it has only been used successfully once since it was passed in 1996.

That leaves three options for an incoming presidents with a deregulatory agenda, none of them easy. He or she could ask Congress to pass a law overturning potential regulations, but this requires a filibuster proof majority in the Senate, something that it will be virtually impossible for Republicans to achieve. He or she could hope that judges overturn the regulations, which will happen in a few cases (regardless of whom the next president is), but not in many (regardless of whom the next president is). Or the new president can use the regulatory process to reverse previous regulations, but this will take years and courts do not often look kindly on such efforts.

What about Democratic pledges from candidates to use regulation to implement their agendas? Well, they are more likely to be able to follow through, compared to Republicans who pledge to roll back regulation, but the more ambitious the goal, the less likely it will be that regulations can be used to achieve it. Despite the rhetoric about presidents using regulation to exceed their authority, regulations must be issued pursuant to a statute passed by Congress. While courts are somewhat deferential to executive branch agencies issuing regulations, there are prominent exceptions, including examples where high-priority regulations from the Obama administration and the George W. Bush administration were overturned by the courts.
The confusion is fed by candidates and presidents making promises that they can't really keep on their own authority and by the apparent similarity between Executive rule-making, a quasi-regulatory authority delegated by Congress, and Executive Orders, an inherent power claimed by Presidents in their role as Chief Executive. Trump could presumably simply order the EPA not to expend any of their limited resources in enforcing the Obama Administration's regulations through Executive Order. But he can't simply roll back regulations on his own power without going through the statutory procedures.