Sharron Angle and the Second Amendment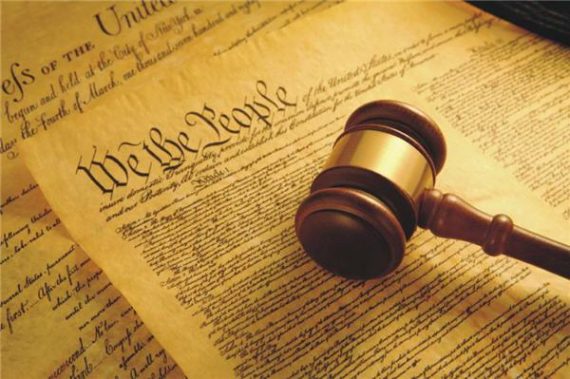 Via the Las Vegas Sun:  Armed revolt part of Sharron Angle's rhetoric.
From the piece:
U.S. Senate candidate Sharron Angle seemed to raise that specter in three interviews in the past six months, suggesting that some would seek "Second Amendment remedies" if Congress isn't reined in.

She said the purpose of the right to bear arms is to check the federal government. But she stopped short of saying that she would support an armed uprising.
"Our Founding Fathers, they put that Second Amendment in there for a good reason, and that was for the people to protect themselves against a tyrannical government," Angle told conservative talk show host Lars Larson in January. "In fact, Thomas Jefferson said it's good for a country to have a revolution every 20 years. I hope that's not where we're going, but you know, if this Congress keeps going the way it is, people are really looking toward those Second Amendment remedies."
Now, I am not going to operate from the perspective that she is actually advocating armed rebellion—although I will say that one could take the plain meaning of her words as such.  At a minimum, these are fairly extreme views.
However, I will take serious issue with the notion that the Second Amendment was written to empower the people against the power of the federal government.   As I wrote in a similar context recently:  "Considering everything that the political class of the day did to unify the states, this claim is absurd on its face and demonstrates a gross misunderstanding of our history and our constitution."  It really makes no sense and while I know a lot of people accept the mythology that the Second Amendment exists primarily to ward off tyranny, the notion that  the  Founders wanted an armed citizenry for the express purpose of protecting those citizens from their own government, which they had just founded with much blood, seat and tears, makes no sense.  Why create the thing in the first place if one of the first acts of that government is to prepare the population for armed armed insurrection?
To square that circle one has to explain, amongst other things, the Whiskey Rebellion (i.e., the fact that locals reacted against a federal tax and Washington himself rode out to put it down), not to mention the whole Civil War.  If the purpose of the Second Amendment is to allow localities the right to put up armed resistance to perceived injustices from the federal government, then why did Washington put down the Whiskey Rebellion and why did Lincoln go to war with the CSA?
Other posts on this subject/related thereto: