Sherrod, Breitbart, Beck, And A Weak Presidency
Among the other lessons it teaches us, the Shirley Sherrod incident shows that the Obama Administration is seemingly becoming weaker by the day.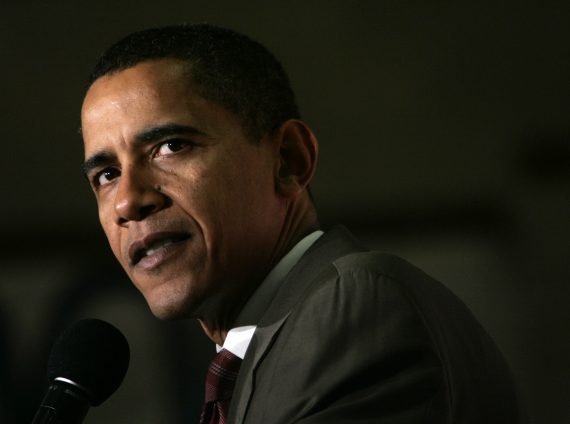 Perhaps the most extraordinary part of the whole Shirley Sherrod story is the way that the Department of Agriculture, and the Obama Administration, handled a controversy that was the entirely the creation of Andrew Breitbart:
(CNN) – Shirley Sherrod, a former USDA employee who resigned after a controversial video surfaced, told CNN Tuesday that members of the Obama administration "harassed" her and demanded she resign her post immediately.

In an interview with CNN, Sherrod said she repeatedly fielded calls on Monday during a long car ride, during which officials insisted that she pull over to the side of the road and quit her post.

"They asked me to resign, and, in fact, they harassed me as I was driving back to the state office from West Point, Georgia yesterday," Sherrod told CNN. "I had at least three calls telling me the White House wanted me to resign…and the last one asked me to pull over to the side of the road and do it."
Sherrod states in the interview below that she was told she had to send the resignation at that time because "she was going to be on Glenn Beck:"
The White House denied any involvement in Sherrod's initial firing, and Vilsack initially responded yesterday by issuing a statement defending his position. Early this morning, though, it was announced that the matter was "under review" by the USDA and the White House, meaning that this story isn't over yet.
I've already commented on the utterly improper way in which Breitbart acted just to score political points, but what this story also reveals is that the Obama Administration is seemingly utterly spineless when it comes to issues of race, or issues that might cause controversy on Fox News Channel.
Assuming that Sherrod's version of the firing is true, and quite honestly she seems to be the only person worth believing in this whole story, then the Obama Administration decided that this woman had to be fired because they were afraid of what would be said about the situation on Glenn Beck's television show on Monday afternoon.
There was a great discussion of this issue this morning on Morning Joe and both Scarborough and Pat Buchanan point out the utter absurdity of the idea that the White House has become so afraid of a guy like Glenn Beck that they're willing to let a woman be fired rather than hearing hear side of the story:
Visit msnbc.com for breaking news, world news, and news about the economy
At one point later in the morning, Scarborugh said "They're afraid of Glenn Beck ? They're afraid of a guy a with a chalkboard ?"
Apparently, they are, and if that reveals one thing it reveals that, at it's core, Barack Obama's Presidency is incredibly weak. If a Presidency is reduced to worrying about what is going to be said about it on a cable television talk show that has about 2,000,000 people watching him on a daily basis, that is a sign that the Administration has lost the initiative, doesn't have the will to fight back, and is reduced to responding to memes created by it's opponents.
That's not a recipe for success.