So…That Stimulus
A report card for the 2009 Stimulus Bill.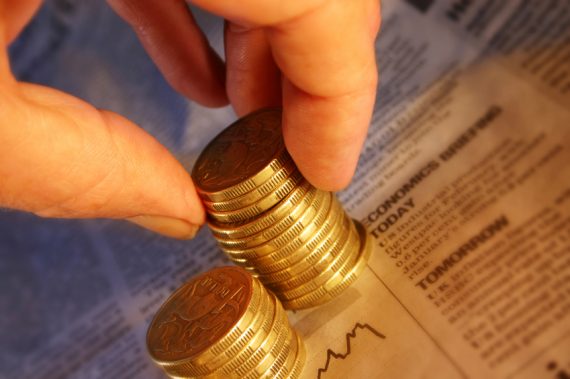 So, back in March 2009 I wrote this post about prognostications about the growth of the U.S. economy. It centered mainly about how robust growth will be due to the economic stimulus package. Some rather fantastical claims were made regarding the growth rate of GDP. Namely that GDP would grow between 2009 and 2013 by 15.6%. That implies an average growth rate on an annual basis of just under 3.7%. That is a significant amount of growth by recent historical standards. If we look at the data for the Bureau of Economic Analysis for 20 years prior to 2009 we see that the average growth rate is around 2.5% and even if we eliminate years with negative growth it is still only 3.2%. Granted, the period from 1996 through 2000 saw growth rates in excess of 3.7%, but we also know that period was during the tech bubble, so that growth is something one should not anticipate in the future.
Further, at the time there was reason to believe that growth would not be so strong. As Greg Mankiw pointed out at the time, was GDP trend stationary or was there a possible unit root issue. The latter implies that when the economy deviates from its current trend it need not return to that trend.
Paul Krugman responded in his usual fashion by calling Mankiw evil and obtuse. Here is the problem that Krugman failed to realize. What did we do throughout much of the 2000's? Did we invest in plant and equipment? Or did we invest in housing? If it were the latter how productive can we expect housing to be? Does an increase in the stock of housing increase our ability to make cars, lathes, or airplane engines? Do we get more service oriented jobs due to an increase in the housing stock? I think we can answer "No," to all of those questions. Yes, we get an increase in construction jobs and the industries that supply the raw materials for housing, but housing itself is not a productive asset. It does not lead directly to additional productive capacity. This is not to imply that housing is without value, please do not jump to that rather…well…stupid conclusion. We value lots of things that have little or no productive value. A basket ball hoop attached to your garage has no productive value, but it still has value none-the-less.
So, this is why Krugman, Brad DeLong, Christina Romer, Jared Bernstein, and all the rest that claimed high growth was imminent were wrong. They were wrong because like good neoclassical economists they saw investment as simply investing in a glop of K (for capital–i.e. plant and equipment) and did not stop to think about what it means to invest in different types of capital or if housing should be considered K at all. Since housing is not part of K that is productive that one sees in most macroeconomic models these days the notion of slack capacity would become doubtful, at least to the degree they imagined it was. Yes, later on these guys all walked back their rhetoric, but the point still remains, they made bad predictions, realized they were bad and walked them back…but failed to apologize for their asinine behavior and even worse acknowledge that maybe their models have a fundamental flaw.
Moreover, I'd like to argue that much of modern day macroeconomics is just complete nonsense. You start with basically a GDP factory (thanks to Arnold Kling for this idea), that is the supply side is modeled as,
GDP = Y(L,K).
You have "one output" known as GDP. You have two inputs known as labor and capital. There is no real distinction between investing in say lathes vs. computers and that investing in either will have the same effect on output. The latter is errant nonsense in that it assumes that only investing in computers can get you the same level of output even in goods where you need lathes.
Further, by assuming things like a representative agent model remove all issues with incentives. Yet, incentives can have strong macro effects (see the 2008 Financial Crisis). If you weaken the standards for loans across the board, you'll get more loans to people who are at greater risk of default. For example, equity reduces the risk of default on a mortgage. The higher the level of equity the homeowner has the lower the risk of default. The move to 10%, 5%, 0% down payment loans would bring more risk into the the MBS (mortgage backed securities) market. Macroeconomics pretty much ignores incentives at all levels. In searching through the IDEAS data base for moral hazard and monetary theory the results are rather stark. Incentive theory is thought of not just micro-economics, but almost "micro-micro"-economics. That is, taking economic theory not down to just the market level, but beyond it into the firm or household and modeling how things work inside the firm.
And when I stop to consider my job it makes me realize that macroeconomics/monetary theory is probably way too simplified. I work in the energy industry, but I do not produce energy. I produce information. I go into databases and extract data and analyze it and send the results to management, regulators and even special interest groups. The information is used not only in the day-to-day operations of the company, but it is also used in various proceedings before regulatory bodies–i.e. it has a political element to it which is again, completely ignored by macro-economist/monetary theorists. And when you bring in politics and you have voting it becomes much, much harder to look at analytically. I have pointed out in previous writings Arrow's Impossibility theorem when it comes to voting. The implication of this result is that the results of voting are the product of a game, as in game theory (another thing that macroeconomcis/monetary theory tends to ignore) and in game theory one of the more problematic aspects is that there are no mechanisms by which to ensure optimal outcomes. That is, the results are heavily dependent on the institutional frame work one is operating in. Or to put it more starkly, "good" policy in Canada will be different than "good" policy in the United States because we have different institutions. Yet, you see nothing like this in mainstream macroeconomics/monetary theory.
Yes there are macroeconomic phenomena and effects, but in my view there are only microeconomic solutions and policies and the sausage grinder that is politics makes such solutions even harder to implement. And this goes for macroeconomics done by those on the Right or the Left. I think it is all silly nonsense that tries to base theories on economic aggregates that are not really a thing in and of themselves, but are created by men. GDP is a construct by people trying to measure what is going on in the economy. It is not a thing that exists itself. Thus, noting correlations between GDP and say labor is probably not that helpful since those models are purely statistical in nature–i.e. in the future that statistical relationship can change and since you cannot easily foresee such changes it is hard to use such models for policy. And the very nature of labor changes. Back 150 years ago, labor was pretty much confined to the agriculture sector for the most part (at least that is where most workers were working). Then labor moved into manufacturing. Now it is services and information. These types of labor almost surely require different types and amounts of human capital. Thus, what might have been true in the 1930's (when Lord Keynes was writing about business cycles) may no longer apply as we shift from manufacturing to a new type of economy where labor does something very different.