Social Conservatives Boycott CPAC 2011 Over Invite To GOProud
As they did last year, several top social conservative activist groups are boycotting next year's Conservative Political Action Conference over the extension of an invitation to a gay conservative group, and nobody seems to care that they won't be there.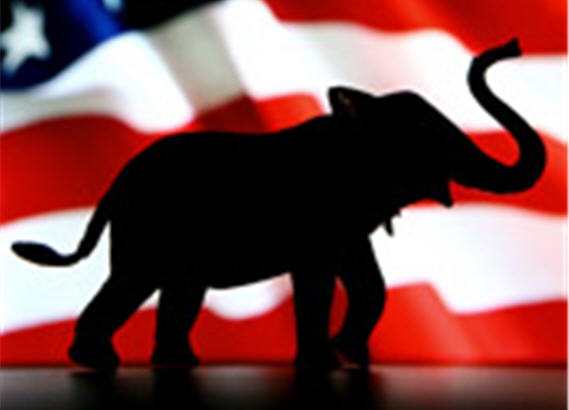 As they did in 2009, two of the top social conservative lobbying groups are boycotting the 2011 Conservative Political Action Conference over the invitation extended to GOProud, a gay conservative group:
Two of the nation's premier moral issues organizations, the Family Research Council and Concerned Women for America, are refusing to attend the Conservative Political Action Conference in February because a homosexual activist group, GOProud, has been invited.

"We've been very involved in CPAC for over a decade and have managed a couple of popular sessions. However, we will no longer be involved with CPAC because of the organization's financial mismanagement and movement away from conservative principles," said Tom McClusky, senior vice president for FRC Action.

"CWA has decided not to participate in part because of GOProud," CWA President Penny Nance told WND.

FRC and CWA join the American Principles Project, American Values, Capital Research Center, the Center for Military Readiness, Liberty Counsel, and the National Organization for Marriage in withdrawing from CPAC. In November, APP organized a boycott of CPAC over the participation of GOProud.
This really isn't that much of a surprise, of course, since we saw the same kind of boycott last year along with criticism from Mike Huckabee, who also did not attend the 2010 conference, that CPAC had become "too libertarian." Huckabee has not said whether he will be attending this year's CPAC conference, although if he does intend to run for President in 2012 his attendance would be de rigueur. As for the boycott itself, one gets the impression that it will have the same impact that last year's did — which was pretty much none at all. In fact, one of the more notable events at last year's CPAC came when conservative activist Ryan Sorba was roundly booed from the floor when he condemned the extension of an invitation to GOProud:
Since then longtime conservative activist Grover Norquist has joined the board of GOProud, Ann Coulter has spoken at its annual conference, and the group recently allied itself with a coalition of Tea Party groups to urge the incoming Republican Congress to concentrate on fiscal, rather than social, issues in the new term. GOProud was also one of the few conservative groups to support repeal of Don't Ask, Don't Tell.
Perhaps Mike Huckabee is right, perhaps the conservative movement is becoming more libertarian, or returning to the libertarian roots that Ronald Reagan acknowledged in 1975, or perhaps it's at least becoming more tolerant. and leaving behind the gay bashing of groups like the FRC and CWA. If that's true, it's a good thing.