Social Conservatives Make An Empty Threat
Social conservatives are seeing their clout slip away, but there's not much they can do about it.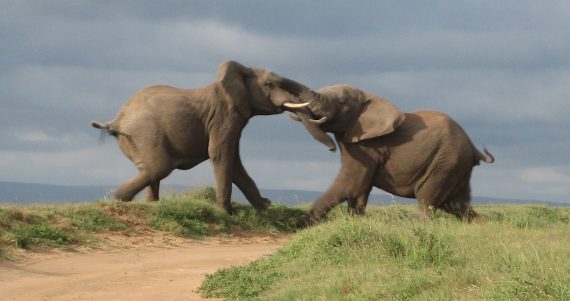 With the GOP headed into an annual meeting in California starting tomorrow, some social conservatives are warning the RNC that they could bolt the party if the leadership fails to endorse their agenda on issues like same-sex marriage:
Some social conservatives are threatening to decamp from the Republican Party if officials do not recommit to their issues.

In a letter to Republican National Committee Chairman Reince Priebus, the leaders of 13 social conservative groups demand a reaffirmation of the 2012 party platform, which calls for a constitutional amendment banning gay marriage and supports the Defense of Marriage Act.

"It's one thing to say the Party is open to all. It's quite another to suggest that the Party should retreat in midstream from their own platform," the authors write. "In so doing, the GOP further confuses voters about their own identity."

The letter, first reported on by NBC News, is in response to the RNC autopsy released last month, which described a generational split on "issues involving the treatment and the rights of gays."

The social conservatives argue that the party can increase its support with minority voters by championing social issues and will only lose support from its base by running from them.

"Republicans would do well to persuade young voters why marriage between a man and a woman is so important rather than abandon thousands of years of wisdom to please them," they write. "We respectfully warn GOP Leadership that an abandonment of its principles will necessarily result in the abandonment of our constituents to their support."

The group argues that existing gay GOP groups such as the Log Cabin Republicans and GOProud shows that there is no need to change party orthodoxy to create a bigger tent. "We deeply resent the insinuation that we have treated homosexuals unkindly personally," they write.

They also suggest that better communication with social conservatives, "the experts on how to articulate those positions," would have avoided some of the gaffes made by Republican candidates last year.

A resolution reaffirming the 2012 platform passed out of the RNC's Resolution Committee Wednesday and will get a vote from the full RNC on Friday, RNC spokeswoman Kirsten Kukowski said.
The letter repeats an argument that social conservatives have made in the past, namely that they key to getting minority voters to give the GOP a second look is to maintain the socially conservative agenda that they are advocating. In essence, they are arguing here that African-Americans and Latinos tend to be church goers in a higher percentage than other segments of the population, and also tend to be more sanguine about endorsing things like same-sex marriage. So, the reasoning goes, the way to attract these voters is for the GOP to become even more socially conservative. The problem is there's no reason to believe that they are right:
As I noted in this December article in The Blaze, Prince George's County in suburban Washington, which has a substantial black majority among registered voters and has won national attention as a microcosm of black political trends, was hard fought territory in Maryland's Question 6 fight. In the end, the county split about evenly, Question 6 trailing by just 1 point; the measure was carried to a 5-point statewide win by a strong showing elsewhere in the Baltimore-DC corridor, notably including many Republican suburbs.

Because P.G. is so large and has so many overwhelmingly black precincts, it afforded an opportunity to investigate whether black voters with socially conservative views are any more likely to vote Republican than those with more socially liberal inclinations. Toward that end, I identified those black-dominated precincts with the strongest social-conservative leanings, as measured by the size of the margins by which they disapproved Question 6. If the "GOP minority inroads" thesis was correctly identifying a genuine trend, you would expect to see signs of a healthy black crossover vote for GOP candidates in those precincts. Instead, the black precincts that most strongly opposed Question 6 were also among those where the GOP got buried most completely, with Mitt Romney getting only (in typical showings) 3, 5, or 6 percent of the overall vote. The down-ticket Maryland GOP candidates, who all happened to be strong social conservatives, were getting beaten just as decisively, including in Senate and House races where all the relevant candidates were white. The GOP's social-conservative senate hopeful, for example – who ran well enough to carry 13 of 23 counties statewide against lackluster white liberal Sen. Ben Cardin – did even worse in P.G. than Romney, winning only 6 1/2 percent of the vote county-wide and a good bit less than that – as little as 2 percent in one precinct – in the most socially conservative black P.G. neighborhoods.
You can find evidence for a similar lack of crossover votes in California. Back in 2008, you'll recall, Proposition 8, which bans same-sex marriage was on the ballot along with same-sex marriage. On the Presidential level, Barack Obama received 74% of the Latino vote in the state while John McCain received 23%.  On Proposition 8, though, the Latino vote split 53% for "yes" and 47% for "no." In other words, a majority of California Latino's voted for Proposition 8 at the same time less than a quarter of them voted for the candidate of the socially conservative party. Not only is it apparent that there was no boost to the Republican vote from these socially conservative Latinos, we saw that most of the the people who voted "yes" on Prop. 8 also voted for Barack Obama. One imagines that if you did the kind of precinct level analysis that the author quoted above did in Maryland, you'd find the same thing. The idea that being socially conservative helps the GOP attract minority voters is, quite simply, rubbish.
Beyond the merits of the claims that the letter makes, though, lies the fact that the threat that social conservatives are making about leaving the GOP are just utter nonsense. Without the Republican Party, social conservatives are essentially powerless. There's no way they'd be welcome in the Democratic Party, for example, and if they tried to form a third party of some kind all they'd end up doing is make a swath of red states more competitive by denying votes to Republicans. As much as they might whine about "RINOs" and the like, it simply strains credulity to believe that these people would be willing to engage in a political strategy that would end up helping their political enemies. In some sense, then, social conservatives need the GOP far more than the GOP needs social conservatives. At some point, the RNC is going to realize this and you're going to see the party's desire to win elections take precedence over the willingness to pander to people on issues like same-sex marriage and even abortion. At that point, social conservatives will find their political power incredibly weakened, but they will also find that they've got no choice but to accept what's happened to them.