Some Of These Union Protesters Need A Lesson In Civility, And Decency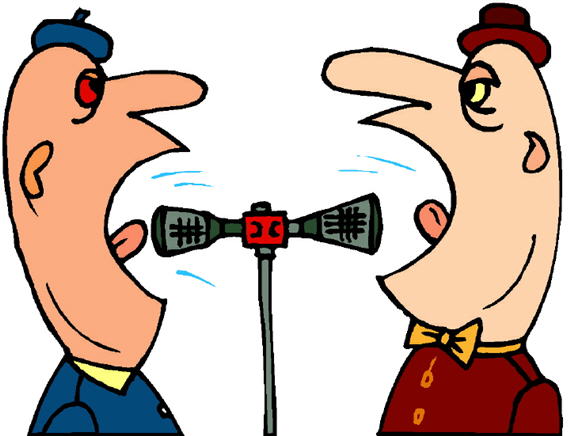 Tabitha Hale of FreedomWorks had a run-in yesterday with a union protester who decided, for some reason, to picket the FreedomWorks office in Washington, D.C.
Today, union thugs descended on the FreedomWorks office. It was the middle of the day, and there was some excitement outside as all the buses pulled up and people started to fill the courtyard. We decided to go out and show our support for freedom

We wandered around talking to people, and saw the buses lined up on the street. NEA, AFT, SEIU, and CWA signs dominated – a veritable "who's who" of union thuggery, to be sure. They all had on matching tee shirts and printed signs, as is to be expected.

I was taking pictures and video with my phone, and I heard my coworker getting into a heated exchange with one of the protesters. I turned on my iPhone camera and headed over to film it. They were going back and forth, the protester called my colleague a "little sh*t" just as I walked up, which is where the video starts.
Here's the video:
Hale comments further:
Basically, it's ridiculous. I'm a 5-1 female in a dress, and he was standing up on a garden wall above me in the courtyard. He hardly felt threatened. I was stunned, because generally protesters are there to, you know, get their message out. They don't normally shy away from the camera.

(…)

This just can't be tolerated anymore. It's one thing to be called a violent teabagger. It's another to be called a violent teabagger while you're being assaulted. They've been comparing themselves to the Egyptians ousting Mubarak. Looks like they're not too far off, given that they share the tendency to assault women with cameras.

(…)

I was not asking for this. There was no confrontation between the thug and myself prior to this. He had not asked me to put the camera away. I was not as close as the video implies (it was cropped from a vertical iPhone video so it would fit on youtube). I was simply filming a protest, as I have done for the past two years. Amazingly enough, none of those crazy right wing extremists ever hit me.
This happened on the same day that a Democratic Congressman said that it was time for the union protests to "get bloody":
A Democratic Congressman from Massachusetts is raising the stakes in the nation's fight over the future of public employee unions, saying emails aren't enough to show support and that it is time to "get a little bloody."

"I'm proud to be here with people who understand that it's more than just sending an email to get you going. Every once and awhile you need to get out on the streets and get a little bloody when necessary," Rep. Mike Capuano (D-Ma.) told a crowd in Boston on Tuesday rallying in solidarity for Wisconsin union members.
I have yet to see any prominent Democrats or commentators on the left denounce Capuano's statement. Obviously, if this statement had been made by Michelle Bachmann or Sarah Palin, they would've been all over it. There's really no place for rhetoric like this, or for what happened to Tabitha Hale, and the blatant double standard I see in the media  when stuff like this happens is really quite shocking.