Some Thoughts on Russian Interference in US Elections
A few key observations on the bigger picture.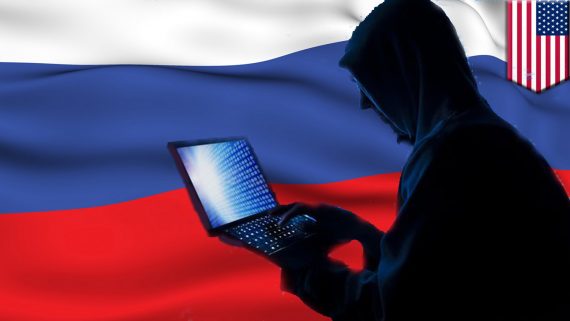 A few observations that have occurred to me over the last year or so, but that I have never posted about:
1.  Yes, the US has overtly and covertly interfered with the elections of other countries. We can have an argument, both as a generic policy matter as well as in regards to specific instances (including in Russia), as to whether those actions were moral, justifiable and/or efficacious.  However, the fact the US government has engaged in such activity does not mean that we should shrug our shoulders and opine how "everybody does it."  The US has also sponsored the assassination of foreign leaders and fomented coups abroad, not to mention rained drones down on foreign territory.  I am suspecting that if another government did that to us, the response would not be "well, everybody does it."  And while direct interference in US campaigns is not the same thing as an assassination attempt, it is in the same category of covertly trying to influence our internal politics.  That is not small thing, and should not be dismissed as such.
2. Russia's behavior makes sense.  To be fair, Russian behavior here makes all the sense in the world, from a Russian point-of-view.  They see the US as a power rival, and they also are sensitive to criticisms of their internal politics-not to mention that Putin has a personal interest is denigrating liberal democracy.  As such, as a foreign policy action, creating domestic political discord in the US (and in Europe) is to Russia's tactical advantage.
3. Voting mechanisms don't have to be attacked for this all to matter.  The good news is there seems to be no evidence of attempts to hack the actual process of voting.  Rather, the goal has been to create disinformation in the campaign process and to take advantage of our open society, free press, and prevalence of social media.  This can influence individual voter behavior, voter turnout, and general attitudes about our electoral system.  These things can all matter in a close election and they can have longer-term detrimental effects as distrust and polarization grows.
3.  Any POTUS should be concerned about this kind of activity. Further, any POTUS should be able to both a) denounce outside interference by name, and b) find a way to deal with how that interference influences his own election (one way or another).  The integrity of our democratic processes are at the heart of this conversation, not just the Trump campaign and how it may, or may not, have been helped by Russian actions (let alone in terms of collusion).  Of course, most (all?) previous presidents would have understood this.