Speaker Johnson
We finally have a winner. And we're all losers.
The tea leaf readers at Punchbowl were onto it: the Republican Caucus finally capitulated, with not a single member voting against Mike Johnson.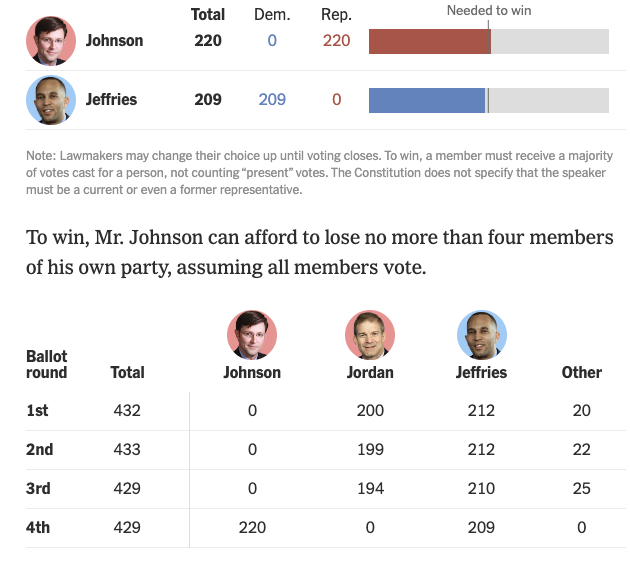 There are still a few votes outstanding but the threshold was 218. Despite far fewer than 435 Representatives voting, this is in fact the final count.
Sigh.