Star Wars Episode VII Gets A Title, Star Wars: The Force Awakens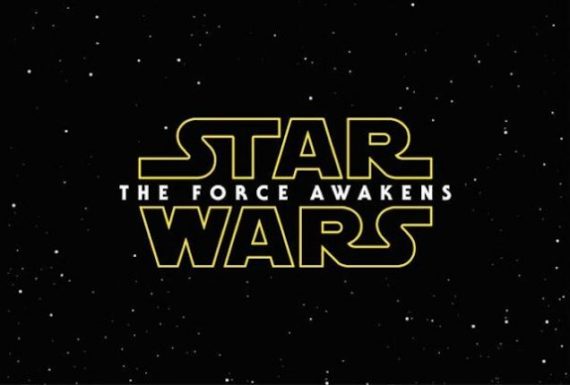 The next installment in the Star Wars saga officially has a title:
"Star Wars 7" has a title: "The Force Awakens."

The latest chapter in the sprawling saga concluded principal photography recently, and with that finish came a tweet, posted Thursday morning, with the (presumably official) title.

(…)

Meanwhile, the cast members recently gathered for a wrap party. Mark Hamill, who had grown a thick beard, was clean-shaven, and Harrison Ford was walking well after suffering a leg injury on set in June.

The new film is due for release December 18, 2015. It's directed by J.J. Abrams and written by Abrams and Lawrence Kasdan. The previous film in what was a six-movie series, "Star Wars Episode III: Revenge of the Sith," was released in 2005.
Here's the Tweet from the official Twitter account for the film.
Star Wars: The Force Awakens has completed principal photography. #StarWarsVII #TheForceAwakens pic.twitter.com/mFTP9YbKNN

— Star Wars (@starwars) November 6, 2014
As with everything else that J.J. Abrams has seen fit to leak about the movie, this is likely to set off speculation about what it all means among fans. Given the fact that each of the other titles in the series has had, on some level, something to do with the plot of the film one can safely assume that this also holds true for "The Force Awakens." Arguably, the title is consistent with some unconfirmed rumors that the opening of the film would find Luke Skywalker, now roughly the same age that Obi-Wan Kenobi was at the start of the original trilogy, living in exile somewhere — suggestions for where have ranged everywhere from Tatooine to Dagobah, Yoda was, to the frozen wasteland of Hoth — possibly suggesting that the downfall of the Empire at the end of Return of the Jedi was not followed by the revival of the Jedi Order, or that the religion of The Force has fallen out of disfavor due to reaction against the legacy of the Empire and the Sith. In any case, there's your Star Wars tidbit for today. Make of it what you will