Starbucks Rolling Out A Really Big Cup Of (Iced) Coffee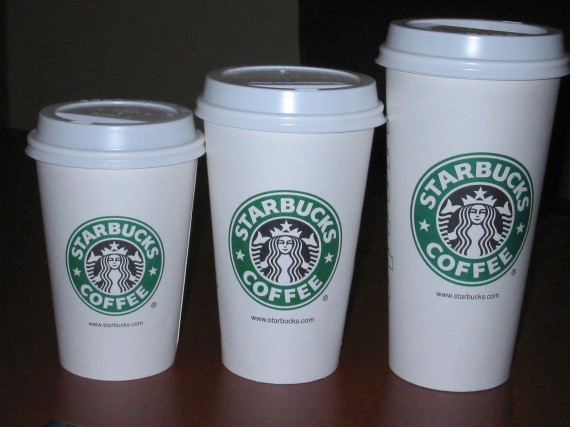 For those of you for whom a Venti just isn't big enough, Starbucks is coming to your rescue:
Starbucks Corp. will roll out its biggest drink size yet — the 31-ounce "Trenta" — in all its U.S. coffee shops by May 3, the company said on Sunday.

The new size will be available only for iced coffee, iced tea and iced tea lemonade drinks in the United States. The Trenta is 7 ounces larger than Starbucks' "Venti" cup for iced drinks, which currently is its largest size on offer.

Drinks in the Trenta size will cost 50 cents more than similar Venti-sized iced drinks, the company said.

Seattle-based Starbucks tested the new size in several U.S. markets last year, saying it was responding to customer demand for larger cold beverages.

The Trenta size will debut Tuesday in 14 states, including Virginia, Georgia, Florida, Texas, Hawaii and Arizona, and will appear in California on Feb.
As someone whose Starbucks experience typically involves buying the beans and brewing at home, I can't say that this would even appeal to me. Thirty-one ounces is, after all, a lot of iced coffee.