Steve Story, 1976-2021
We have good reason to believe that a longtime member of the OTB community has passed.
In this morning's open forum, regular CSK pointed to this memorial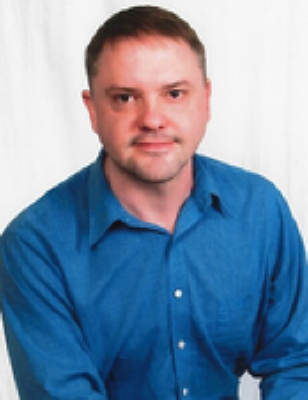 Steve Brandon Story, 45, of Lake City, passed away suddenly on Saturday, September 11, 2021 from injuries sustained in an automobile accident. Steve was born on June 30, 1976 to Gayle Story and the late Rick Story of Lake City. He was a 1994 graduate of Columbia High School and graduated from North Carolina State.

Steve lived in Georgia, North Carolina and Washington, but returned home to Lake City. His main hobby was reading and learning about many different things. Steve also loved cooking, trying new recipes and spending time with close friends. Steve is preceded in death by his father, Rick Story; grandparents, Mack and Pauline Morris of Lake City and Clarence Story of Owingsville, KY.

Steve is survived by his mom, Gayle Story of Lake City; brother, Kevin Story of Lake City; aunt, Patricia Everman of Owingsville, KY and his uncle, Bobby Morris of Boston, Mass.

The family will hold a private burial service at a later date.
with the introduction, "I'm very much afraid that this is our Teve."
While one very much wishes otherwise, the available evidence points in that direction:
Teve posted 1,224 times with an email address that began with "stevestory" (which I don't mind revealing because he previously posted for quite some time as Teve Tory and before that as Steve S)
Teve last posted here at 4:22pm on September 10 and his namesake passed the next day
Teve lived in Lake City
Teve graduated from NC State
And, I'm informed by CSK, the ages seem to match
The only room for doubt is that the Steve Story in the obit graduated high school in 1994 and our Teve graduated NC State in 2004. But it's hardly unprecedented for people to take a hiatus between high school and college or otherwise take a while to get their degrees.
Steve/Teve posted at least 14,131 comments going back to this one from August 19, 2007. Assuming our fears are true, we have lost a valuable member of our community.
UPDATE: There's a longish thread on an Intelligent Design forum where Steve was also a longtime contributor marking his passing. Given that it has been up for more than a week without correction, I'm further convinced this is our Teve..
UPDATE (Oct. 1): Upon seeing CSK's note and before posting this, I sent an email to the account Steve had been posting under as a wellness check. His mom, Gayle, responded last night and confirmed the news.