Are Blacks Abandoning Obama?
Dick Morris has a penchant for counter-intuitive analysis. And for being wildly wrong.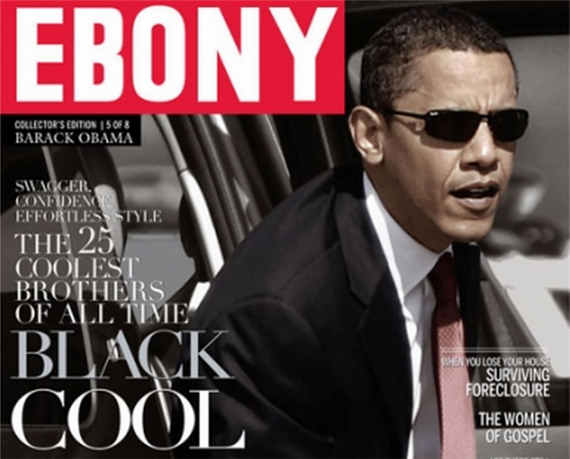 Dick Morris has a penchant for counter-intuitive analysis. And for being wildly wrong.
When the Hill's Twitter account sent out his latest column as "Opinion: Dick Morris: Black voters leave," I retweeted it pre-pending "Opinion: Dick Morris is an idiot." But it appears that the story is actually gaining traction in the blogosphere, so let me address it more substantively.
Dick Morris, "Blacks Leave Obama."
Behind the president's whining to the Black Caucus, begging them to "quit grumbling," is a decline in his personal popularity among African-American voters that could portend catastrophe for his fading reelection chances.

According to a Washington Post/ABC News survey, his favorability rating among African-Americans has dropped off a cliff, plunging from 83 percent five months ago to a mere 58 percent today — a drop of 25 points, a bit more than a point per week!
Obama's approval numbers are down across the board. Whites. Hispanics. Jews. His numbers are the lowest of his presidency, period.
The ABC/WaPo poll seems to be an outlier on the black vote, though. A Gallup poll from a couple weeks ago had Obama's approval among blacks at 84 percent–which is still tied with his all-time low among that demographic. Worrisome, to be sure, but hardly catastrophic in the larger context. After all, Jews and Hispanics are more likely to vote Republican than blacks.
Nothing is more crucial to the president's reelection strategy than a super-strong showing among black voters. In the election of 2008, he was able to increase African-American participation from 11 percent of the total vote in 2004 to 14 percent. He carried 98 percent of them. This swing accounted for fully half of his gain over the showing of John Kerry. Now his ability to repeat that performance is in doubt.
Obama got 66,882,230 votes in 2008, winning 53 percent to 46 percent. Kerry got 59,028,109 and lost with 48 percent to Bush's 51. A slight uptick in the turnout for a demographic that constitutes less than 12 percent of eligible voters doesn't explain the difference.
The mythology, propagated by pre-election polling and exit polls, was that Obama won by not only turning out blacks but also mobilizing young voters. In reality, the bump in these groups was quite modest–around 2 percent for blacks and 1 percent for the under-25's. Much more significant: Obama got 43 percent of the white vote, compared to Kerry's 41. And 53 percent of women compared to Kerry's 51.
And the emergence of Herman Cain as a serious Republican candidate could not have come at a worse time for the embattled president. Cain's alternate narrative — self-help, entrepreneurial skill, hard work and self-improvement — stands in stark contrast to the victimization/class warfare argument that the president has adopted.
Frankly, aside from a win in an essentially uncontested straw poll (hint: Alan Keyes won one of those last cycle) nobody's paying attention to Cain. So, how exactly is he changing the narrative?
Besides which, Cain's story is undoubtedly impressive: a child of poverty who went on to get degrees in math and computer science, become a respected analyst, and work his way up the corporate ladder to leadership positions at Pillsbury, Burger King, and finally Godfather's Pizza, where he was CEO. But he's also a failed politician who lost his bid to become a U.S. Senator from Georgia and is now a curiosity in a presidential race. Obama's story, meanwhile, is nothing to be ashamed of. Granted, his parents were better educated than Cain's. But he didn't exactly grow up in the lap of luxury. He went on to get degrees from Columbia and Harvard, win his first bid to the U.S. Senate, his first bid for the Democratic nomination–against a much more formidable field, and was elected president. And he's fifteen years younger than Cain.
The remainder of Morris' column has nothing to do with the thesis at hand, instead continuing with the "class warfare" theme. But, while I happen to reject much of Obama's messaging on taxes and the wealthy, the polling seems to show that it's quite popular. Most Americans prefer raising taxes to cuts in government programs. And taxing the rich is, not surprisingly, quite popular given that most Americans aren't a member of that coveted minority status. So, it would seem reasonable to assume that Obama's dropping poll numbers have to do with something else. Like, say, a horrendous economy and the toxic atmosphere in Washington.
UPDATE: Given that The Hill is a well respected publication with top-notch editors, I assumed the WaPo poll was an outlier. Steve Benen actually looked it up, though, and found that Morris got the numbers wrong:
If the president's favorability rating among African Americans really had slipped to 58%, that would be a pretty significant development. But once again, Morris based an entire column on numbers he chose not to read carefully enough.

What the poll actually found is that President Obama enjoys an 86% favorability rating among African Americans — 28 points higher than Morris' column claimed.

How'd he screw this up? The poll found that 58% of African Americans have a "strongly favorable" view of Obama, but that's only part of the basis of a favorability rating. Morris apparently noticed one number, brushed past the relevant detail, and published a claim that's plainly not true.

The point here isn't that the president can ignore some of his key supporters, and win a second term with his current levels of support. Clearly Obama has a lot of work to do. The point is, The Hill keeps publishing Dick Morris claims that are demonstrably wrong. It's not a matter of opinion — the columnist is making specific arguments about numbers that don't exist.

Indeed, Morris said Obama was doing well when his favorability rating among African Americans was 83%. But right now, they're 86%. By Morris' reasoning, Obama is doing great with this constituency.

Also note, this wasn't just some side detail Morris flubbed — just as with the clearly dishonest health care column a few weeks ago, the columnist is building entire print pieces around basic statistics that don't exist.

Either Dick Morris can't read or he's assuming his readers won't bother to check. Either way, maybe it's time for The Hill's editors to start taking a closer look at his pieces.
This is just embarrassing and, as Benen notes, a pattern with Morris' columns. Given his background, I can't believe he doesn't understand such simple numbers. The only logical conclusion, then, is Morris is intentionally misrepresenting the truth. And a highly respected institution is letting him use their venue to do it.