Supreme Court Poised to Upend Everything
The term that kicks off today could undermine our entire system of government.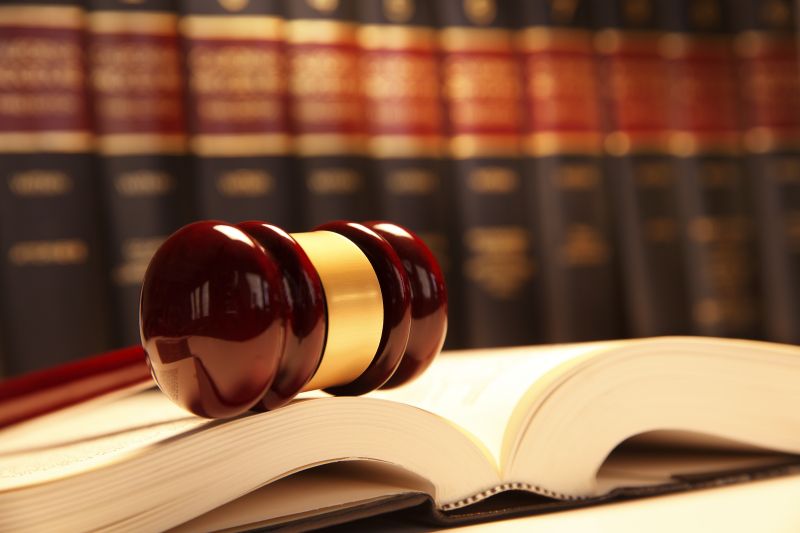 Mark Sherman and Jessica Gresko, reporting for AP ("Supreme Court poised to keep marching to right in new term"):
With public confidence diminished and justices sparring openly over the institution's legitimacy, the Supreme Court on Monday will begin a new term that could push American law to the right on issues of race, voting and the environment.

Following June's momentous overturning of nearly 50 years of constitutional protections for abortion rights, the court is diving back in with an aggressive agenda that seems likely to split its six conservative justices from its three liberals. "It's not going to be a sleepy term," said Allison Orr Larsen, a William and Mary law professor. "Cases the court already has agreed to hear really have the potential to bring some pretty significant changes to the law."

Into this swirling mix steps new Justice Ketanji Brown Jackson, the court's first Black woman. Jackson took the seat of Justice Stephen Breyer, a member of the court's liberal wing, who retired in June. She's not expected to alter the liberal-conservative divide on the court, but for the first time the court has four women as justices and white men no longer hold a majority.

The court, with three appointees of President Donald Trump, could discard decades of decisions that allow colleges to take account of race in admissions and again weaken the federal Voting Rights Act of 1965, the crown jewel of the civil rights movement.

In a separate elections case, a Republican-led appeal could dramatically change the way elections for Congress and the presidency are conducted by handing more power to state legislatures and taking it away from state courts.

Also on the agenda is a clash over the rights of a business owner with a religious objection to working with same-sex couples on their weddings.

In the term's first arguments Monday, the justices are being asked to limit the reach of the Clean Water Act, nation's main law to combat water pollution. The case involves an Idaho couple who won an earlier high court round in their bid to build a house on property near a lake without getting a permit under that law. The outcome could change the rules for millions of acres of property that contain wetlands. A Supreme Court decision for the couple could strip environmental protections from 45 million acres and threaten water quality for millions of people, said Sam Sankar, senior vice president of the Earthjustice environmental group. "It's going to help a lot of industries. It's going to hurt real people," Sankar said.

But Damien Schiff, representing the couple, said a favorable court ruling could free ordinary property owners from worrying about large fines and years of delays. "You don't have to be a large industrial company or large property owner to have a problem," Schiff said.

There's little expectation that the outcomes in the highest-profile cases will be anything other than conservative victories, following last term's outcomes. In their first full term together, the conservatives ruled not only on abortion, but expanded gun rights, enhanced religious rights, reined in the government's ability to fight climate change and limited Biden administration efforts to combat COVID-19.

Deborah Archer, president of the American Civil Liberties Union, underscored the long odds facing defenders of affirmative action in college admissions. "It is most certainly an uphill climb. We're in a scary place where we are relying on Justice Roberts," Archer said.

Her assessment stems from Chief Justice John Roberts' long-standing support, both as a judge and a White House lawyer in the 1980s, for limits on considerations of race in education and voting. "It's a sordid business, this divvying us up by race," Roberts wrote in a 2006 redistricting case from Texas.

Last term's epic decisions might have produced bruised feelings among the justices anyway. But the leak of the abortion decision in early May, seven weeks before it was released, exacerbated tensions on the court, several justices have said. The court has apparently not identified the source of the leak, Breyer said in a recent interview on CNN.
They end with several paragraphs rehashing recent back-and-forths among the Justices on the legitimacy of the institution itself. NPR's Nina Totenberg ("The Supreme Court will begin a new term with more contentious cases on its docket") starts there and then continues:
The question of precedent will rear its head again this term in a case challenging the affirmative action programs at Harvard and the University of North Carolina. For more than four decades, the court has ruled that race may be one of many factors considered in college admissions. But the issue is back this term before a very different court. The starkest question is whether the previous decisions were grievously wrong, the same rationale the court majority used last term in overturning Roe v. Wade.

In the affirmative action case, the challengers' case rests heavily on the Supreme Court's 1954 decision outlawing segregation in public schools. In other words, affirmative action, they say, is a form of discrimination.

Race is also at the heart of a new challenge to a provision of the Voting Right Act. Since 2013, the court has struck down or neutered key provisions of the landmark 1965 law. And it appears poised to do it again in a case that involves allegations that Alabama engaged in racial gerrymandering to limit the influence of African American voters.

Race is also central in a challenge to the 1978 Indian Child Welfare Act. Texas and a group of white adoptive parents are challenging the law because it mandates that where at all possible, Indian children are to be adopted or fostered in Indian homes.

There are two other huge cases before the court that will garner lots of attention. One is a test of civil rights laws that exist in most states requiring that when a commercial entity offers products or services to the public, the business may not discriminate based on race, religion, national origin, or gender.

Challenging these laws is Lori Smith, a web designer in Colorado who doesn't want to make designs for same-sex couples because she asserts that would violate her religious principles. But the Supreme Court is not hearing the challenge on the basis of Smith's claim to the free exercise of religion. Instead, the court has limited the case to Smith's claim that the law violates her right to free expression.

As Georgetown University's Kelsi Corkran puts it, because the court has limited the argument, "if Smith is correct that there's a free speech right to selectively choose her customers based on the messages she wants to endorse," the law would also permit a white supremacist to deny services to people of color because that, too, "would be a message of endorsement."

Last but certainly not least, the court will hear a major election law case involving the so-called Independent State Legislature theory.

In the current case, the North Carolina Supreme Court struck down a congressional redistricting plan on the grounds that it was an unconstitutional racial gerrymander barred by the state constitution. The Republican leaders of the state legislature challenged the state court decision. They contend it violates Article I of the U.S. Constitution, which states that "the times, places, and manner" of congressional elections "shall be prescribed in each the state by the [state] legislature."

That argument, in its most extreme form, would mean that that no state court and no state agency could interfere with the state legislature's version of election rules, regardless of the rules set down in the state constitution.

Opponents contend that would mean that state legislatures would be free to do almost anything they want, without any supervision by state courts, and without being able to delegate to local officials rules on how to run elections.

While state judges across the country frequently disagree, in this case the national Conference of Chief Justices, representing all the chief legal officers in the 50 states, has filed a brief opposing much of North Carolina's argument. State judges, they say, do have the power under the U.S. Constitution to review state election laws.
That the state legislature has primacy in setting election laws in not a novel concept; it's written right into the Constitution. But the notion that legislatures operate independently of other branches of government is, to use political science jargon, absolutely fucking nuts. States have constitutions, too, after all. Legislation has to be signed into law by a governor and enforced by the state's executive branch. And, surely, state courts have to be able to resolve disputes over legislation.
Oddly, neither the AP nor NPR coverage mention what's potentially even a bigger question that the Court seems ready to answer: the constitutionality of legislative delegation of rulemaking power. While early thinkers like John Locke argued that Congress could not delegate its authority, doing so has been part and parcel of our governance for more than 200 years. Chief Justice Marshall, he of Marbury v Madison fame, distinguished between "important subjects" and "mere detail" way back in 1825 and we've been haggling over the distinction ever since. Over the last couple of terms, though, several conservative Justices have signaled sympathy for an extreme interpretation. If Congress can't delegate the details to federal agencies, we can't function as a modern state.
So . . . buckle up.