Ted Cruz Is Under Fire, And He Doesn't Care
Ted Cruz keeps putting his own party in difficult situations, mostly because he has only his own ambition at heart.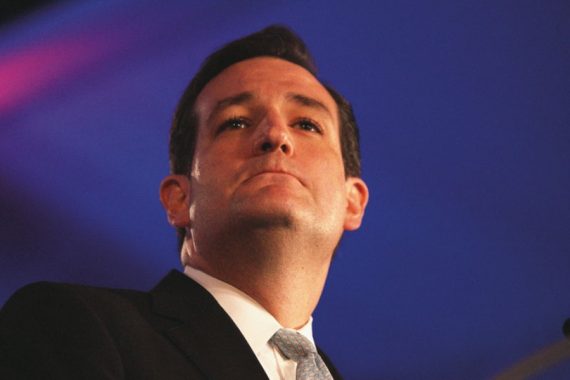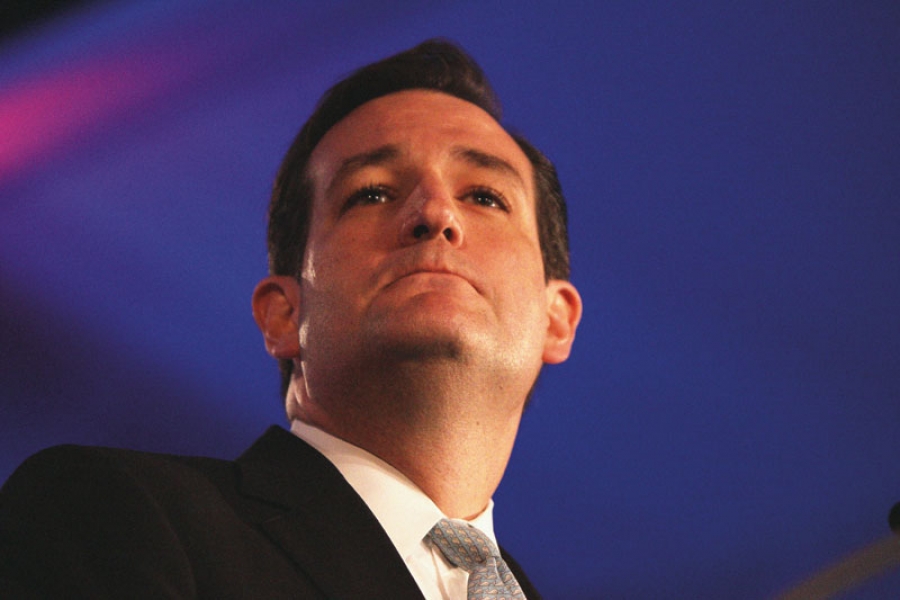 Earlier this week, the House of Representatives and the Senate passed a bill that, when signed into law by President Obama, grants the Federal Government borrowing authority all the way through mid-March 2015. As I noted earlier this week, the decision to go with a clean bill in the House was somewhat of a surprise given how that GOP Caucus in that body has handled the issue in the recent pass. Nonetheless, that's exactly what the House leadership did, resulting in a final vote in which just 28 House Republicans joined virtually the entire House Democratic Caucus to pass the bill. In the Senate, things were slightly more complicated. Because Senator Ted Cruz objected to proceeding forward on the bill without a Cloture Vote, that body was required to go through a two step process to get the bill passed. First, they had to hold a Cloture Vote for which 60 votes would be required to proceed to final vote, then they held the final vote. As it turned out, the bill passed both votes but that was only due to the fact that a dozen Senate Republicans joined with the 55 members of the Democratic majority to get passed the 60 vote threshold. Among those voting in favor of cloture were Minority Leader Mitch McConnell and Minority Whip John Cornyn, both of whom are facing challenges from Tea Party backed candidates this year. Also voting in favor of cloture were Thad Cochran of Mississippi and Pat Roberts of Kansas, who are also facing Tea Party challenges. Not surprisingly, each of these candidates were hit with press releases and the like from Tea Party groups condemning their vote on cloture within hours after it was cast. The final vote on passage, on the other hand, passed by a simple majority in which none of the Republican Senators joined.
All of this is leading some Republicans and conservatives to criticize Ted Cruz for forcing what they are calling a meaningless cloture vote which they fear could cost the GOP in its bid to take control of the Senate in this year's midterm elections.
Consider, for example, this from The Wall Street Journal:
Mr. Cruz claims to be neutral in Senate primaries, but he knew exactly what he was doing.

We're all for holding politicians accountable with votes on substantive issues, but Mr. Cruz knew he couldn't stop a debt increase the House had already passed. He also had no alternative strategy if the bill had failed, other than to shut down the government again, take public attention away from ObamaCare, and make Republicans even more unpopular.

Democrats beat the odds and retained their Senate majority in 2010 and 2012 in part because they stuck together. If Republicans fail again this November, a big reason will be their rump kamikaze caucus.
Chris Cillizza, meanwhile notes that Cruz's actions clearly indicate that he really doesn't care about his future in the Senate:
It's not news that Cruz cares little for Senate tradition. He ran in 2012 on his willingness to shake up the institution, and time and again — most notably during his nearly 24 hour talk-a-thon to protest Obamacare — he has been willing (and gleefully so) to be a fly in the ointment. But, this latest gambit by Cruz may well be the most telling because it directly impacts two men who, if Cruz had any thought of sticking around the Senate for any extended period of time, not only could, but would make life very uncomfortable for him.

There is nothing that politicians — and especially Senators — hate more than being forced into a politically uncomfortable vote by a colleague of the same party. McConnell and Cornyn, both of whom are favorites to win their primaries, will never forget Cruz's move this past week.  And, Cruz is plenty smart enough to realize that.

Cruz, ultimately, wants to be president. And, he may well seize his high profile and his status as a hero among the tea party to run in 2016. (If he runs, he is either in or very close to the top tier of candidates.)  If Cruz doesn't win (or doesn't run), he won't be up for re-election until 2o18.  He may well run for a second term but if he decides at some point between now and then — or even after he is re-elected — to go the Jim DeMint route and simply walk away from the Senate, don't be surprised.

Cruz won't be climbing the leadership ladder. Ever.
Cillizza is largely correct, I think. Given that he's at the beginning of his Senate term, Cruz likely figures that he has very little to lose by sticking his thumb in the eye of the GOP Senate leadership and otherwise sending his GOP colleagues that he really doesn't care about their political futures. It's a long way to 2018, after all, and even with all the demographic changes going on in Texas right now, it's likely that Cruz would still be a heavy favorite for reelection should he choose to take that route. The establishment GOP is unlikely to be very enthusiastic about his campaign even then, but he's likely gambling that he'll still have the strong support of movement conservatives and whatever the Tea Party has evolved into by that point and that this would be enough to keep his seat safe for another six years. In the meantime, there's really very little reason for him to play the 'go along to get along' strategy that you typically see from freshman Senators. Cruz clearly has his eyes set elsewhere, and that means he has no incentive at all to cooperate with his fellow Republicans, or to consider the long term interests of his party at all.
Whether the rest of the GOP will stand for his antics much longer is the important question.