Ted Cruz Refuses To Endorse Trump In Convention Speech
Ted Cruz's convention speech was about what you'd expect, a gamble designed to set up his campaign for President in 2020 or beyond.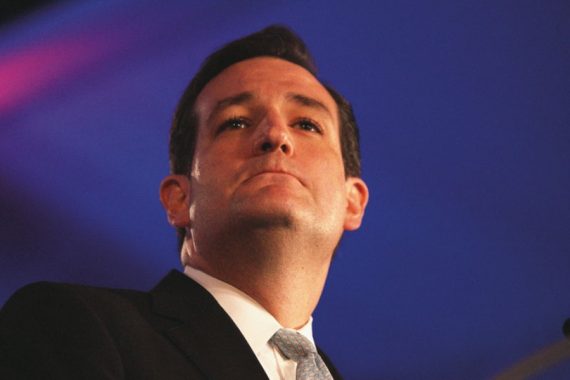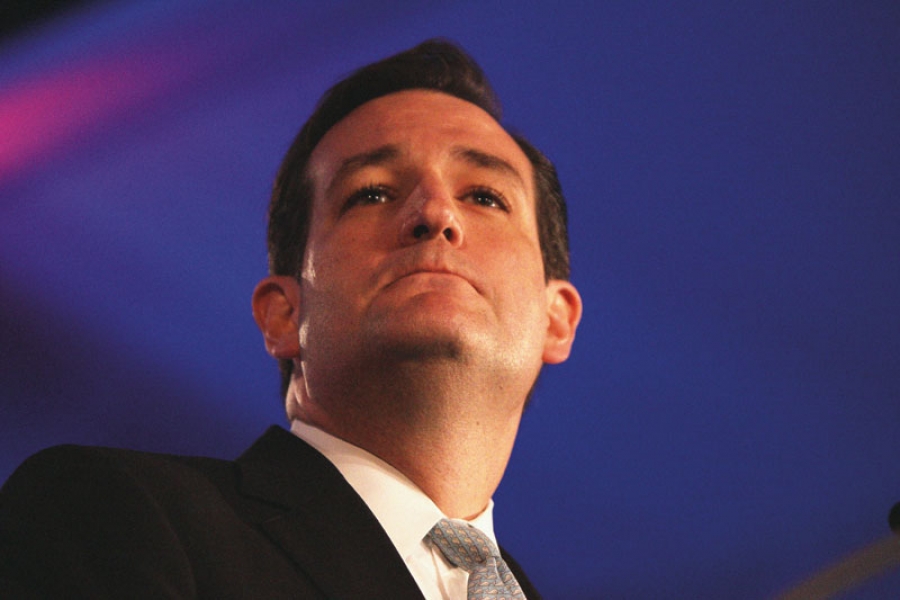 When the speakers list for the Republican National Convention was announced last week, many people were surprised to see Senator Ted Cruz's name on the list of people who would not only be speaking, but speaking in prime time when the largest number of people would be watching. After all, the 2016 Presidential race ended with an ocean of bad blood between Cruz and Trump leading up to the Indiana primary, with Trump having called Cruz "Lyin' Ted" virtually every day for the previous four months and even gone so far as to retweet a meme with an unflattering picture of Cruz's wife and casually suggest that Cruz's Cuban immigrant father was somehow involved in the Kennedy assassination. Earlier in the campaign, Trump was suggesting that Cruz was ineligible to even run for President due to his Canadian birth. For his part, Cruz spent the closing days of the campaign calling Trump a pathological liar and attacking him relentlessly. More importantly, though, Cruz left the race without endorsing Trump and has consistently refused to endorse Trump on the recording since then even though he had said repeatedly in the past that he would support the nominee. Heading into his speech then, there was much speculation about which direction Cruz would take and he ended up taking the direction that led to him being derided from the convention floor and either setting himself up to reap the benefits of an eventual Trump  loss or become a man with no real political future beyond Texas:
CLEVELAND — The Republican convention erupted into tumult on Wednesday night as the bitter primary battle betweenDonald J. Trump and Senator Ted Cruz reignited unexpectedly, crushing hopes that the party could project unity.

In the most electric moment of the convention, boos and jeers broke out as it became clear that Mr. Cruz — in a prime-time address from center stage — was not going to endorse Mr. Trump. It was a pointed snub on the eve of Mr. Trump's formal acceptance speech.

As hundreds of delegates chanted "Vote for Trump!" and "Say it!" Mr. Cruz tried to dismiss the outburst as "enthusiasm of the New York delegation" — only to have Mr. Trump himself suddenly appear in the back of the convention hall. Virtually every head in the room seemed to turn from Mr. Cruz to Mr. Trump, who was stone-faced and clearly angry as he egged on delegates by pumping his fist.

Mr. Cruz was all but drowned out as he asked for God's blessing on the country and left the stage, while security personnel escorted his wife, Heidi, out of the hall. One delegate yelled "Goldman Sachs!" at her — a reference to the company that has employed her, a job that Mr. Trump attacked during the primaries.

A short while later, Mr. Cruz faced insults as he made his way down a corridor — one woman yelled "Traitor!" When he tried to enter the convention suite of the Las Vegas casino magnate Sheldon Adelson, he was turned away.

The commotion on the night that Gov. Mike Pence of Indiana, Mr. Trump's running mate, later gave a well-received speech, was a jarring demonstration of just how divided Republicans remain and a stunning departure from modern political conventions. The uproar over Mr. Cruz's refusal to endorse Mr. Trump recalled an earlier political era, such as when the moderate Republican Nelson Rockefeller was heckled for using his speech at the 1964 convention to criticize Barry Goldwater, the party's nominee that year.

"I've seen some crazy things," said Brandon Bell, the chairman of the Rhode Island Republican Party, who was still stunned as he absorbed what had happened on the convention floor. "I don't think this is going to play well."

Mr. Cruz, who has all but declared that he wants to run for president again in 2020, especially angered Republican leaders who had been counting on him to keep his pledge that he would support the eventual nominee, a vow that other leading Republican contenders also made last fall.

Mr. Trump had invited Mr. Cruz to speak even though he had doubts that peace was possible after their brutal race, during which Mr. Trump repeatedly called him "Lyin' Ted" and suggested Mr. Cruz's father had a role in President Kennedy's assassination.

Mr. Trump called Mr. Cruz on Monday and asked for his endorsement, according to a senior aide to Mr. Cruz who requested anonymity to relay private conversations. Mr. Cruz indicated to Mr. Trump that he would not offer an endorsement, the aide said.

Convention organizers were furious at the length of Mr. Cruz's speech. He was originally allotted 12 minutes, but planners made a late decision to allocate 20 minutes instead.

Mr. Cruz wound up speaking for over 21 minutes, pushing parts of Mr. Pence's speech well beyond prime time. Mr. Cruz's aides said the speech ran long because it was interrupted for applause.

"Awful" and "selfish," is how Mr. Christie described Mr. Cruz to a CNN reporter at the end of the evening.

Mr. Trump wrote on Twitter: "Wow. Ted Cruz got booed off the stage, didn't honor the pledge!"

Even after the hubbub subsided, allies of Mr. Trump kept hammering Mr. Cruz. Newt Gingrich, the former House speaker, who spoke after the senator, quickly revised his remarks to taunt Mr. Cruz for not endorsing Mr. Trump.

"To paraphrase Ted Cruz, if you want to preserve the Constitution, the only possible candidates this fall is the Trump-Pence Republican ticket," Mr. Gingrich said.

The rumpus on the floor, which broke out shortly before 10 p.m., captured a reality that Republicans had hoped to minimize: that significant factions of the party remain hostile to Mr. Trump, while his own base of supporters are fervent and unyielding.
In retrospect, it's difficult to believe that the Trump campaign and the RNC didn't see this coming when they invited Cruz to speak to begin with. As I've noted above, the bad blood between the two men at the end of the race for the Republican Nomination was so intense that the gap was seemingly unbridgeable. Additionally, as I have noted before, it has been clear for some time now that Cruz sees himself as Ronald Reagan in 1976 when Reagan used the opportunity of a speaking slot at the convention after a hard fought nomination battle against President Ford to set many of the themes that formed the basis for his run for the White House in 1980.  The difference, of course, is that there couldn't be a bigger difference between two candidates as there is between the Ronald Reagan of that era and Ted Cruz today. Where Ronald Reagan presented a positive vision of a Republican Party guided by a conservative political philosophy that would rebuild a nation that was in crisis, Ted Cruz projects the image of a calculating, self-serving political operative who lacks the graciousness and likeability that played such as a large role in Reagan's ability to not only win the GOP nomination in 1980 after having failed to do so in 1968 and 1976, but also win the Presidency in a landslide election against an incumbent President. Additionally, while Reagan's speech in 1976 wasn't a formal endorsement of Ford's candidacy, he did end it with an appeal to party unity that was distinctly lacking in Cruz's speech last night. Whether that ends up hurting Cruz in the long run is something we won't know for quite some time to come.
Damon Linker and Dara Lind both hint at this in their analysis of Cruz's speech and their conclusions that what we actually saw last night was the beginning of Ted Cruz's campaign for 2020. It's not very hard to believe, of course, given the fact that practically everything Cruz has done since coming to Washington has been calculated toward running for President this year, and the fact that he fell short this year seems unlikely to deter him Indeed, one RNC official was saying that Cruz could end up running in 2020 even if Trump wins in November, meaning that he would be taking on the role of running against his own party's President, something we haven't seen done seriously since Ted Kennedy took on Jimmy Carter in 1980. Much as Kennedy saw himself as the guardian of classic Democratic Party liberalism, Cruz quite clearly sees himself as the guardian of what conservatism has become in the modern Republican Party. That, combined with what is obviously blind ambition on Cruz's part makes it unsurprising that he would do something like what he did last night and essentially repudiate his party's nominee from the convention dais. Actually running against an incumbent Republican four years from now? Yes, I could see Ted Cruz doing that.
As things stand today, Cruz is walking away from this convention speech looking as if he's wounded. He had promised to support the party nominee and not only failed to do so, but failed to do so in prime time at a convention meant to rally the party behind that nominee. At the same time, though as I noted this morning it's interesting that the delegates on the convention floor, upon hearing Cruz implore people to vote their conscience took that to mean that they should vote for someone other than Trump. It's almost as if they have a guilty conscience for rallying behind a candidate that, by all accounts, lacks the temperament, qualifications, or knowledge necessary to serve as President of the United States. In that respect, though, they have only themselves to blame.