Ted Cruz Working To Undermine Boehner's Plan On Budget, Debt Ceiling
Ted Cruz is going after the Speaker of the House.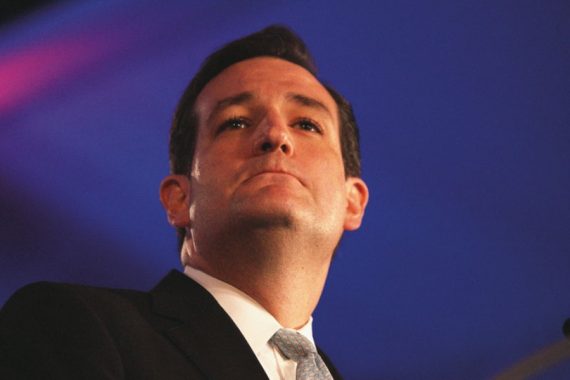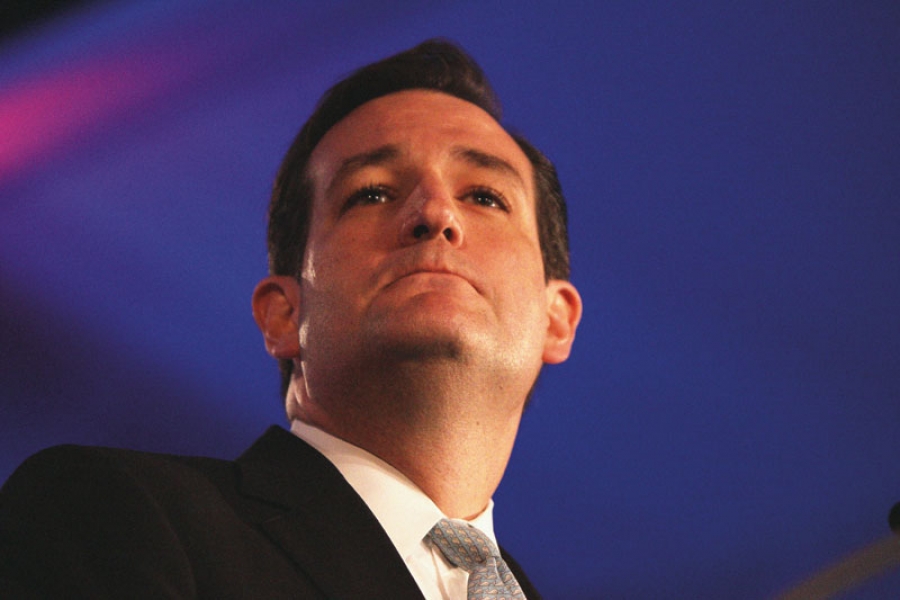 Not content with having lost in the Senate, and event which was easily forseeable, Texas Senator Ted Cruz is now apparently working behind the scenes with Tea Party alligned members of the House to undermine the alternative plan that Speaker Boehner and the rest of the Leadership has been trying to sell to the GOP Caucus:
On a Thursday conference call, a group of House conservatives consulted with Senator Ted Cruz of Texas about how to respond to the leadership's fiscal strategy. Sources who were on the call say Cruz strongly advised them to oppose it, and hours later, Speaker John Boehner's plan fizzled.

It's the latest example of Cruz leading the House's right flank.

The private call came together after Boehner unveiled his strategy at a Republican conference meeting earlier this week. Boehner's plan — to focus on a debt-limit package, rather than a drawn-out CR battle — made many conservatives uneasy. As they mulled a response, they reached out to Cruz.

On the call, Cruz told them that Boehner was making a mistake, and urged his friends to fight until the end on the CR. The group agreed, and they complained that Boehner's shift to the debt limit was a diversion. Senator Mike Lee of Utah joined Cruz on the call, and both senators said they'd stand with House conservatives as they opposed the leadership.

By the call's end, there was a consensus: until the CR talks are complete, Republicans should whip "no" on Boehner's debt-limit plan, as a way of preventing the leadership from directing the strategy.
That comes via National Review Congressional reporter Robert Costa who expanded on the cross-Chamber war going on in the Halls of Congress on his Twitter feed even while the Senate was voting this afternoon:
Because of Cruz conference calls, mtgs w/ House conservatvs, there is pressure on all House Rs to not buckle on CR or vote on debt lim bill

— Robert Costa (@robertcostaNRO) September 27, 2013
Anti-Boehner gang in House absolutely loving this fight, tho. Secret mtgs with Cruz, plotting with each other, CR as a chess game…

— Robert Costa (@robertcostaNRO) September 27, 2013
House ldshp is truly flummoxed: They offer up a Christmas tree full of right-wing ornaments, but b/c of Cruz's influence/strategy, Rs balk

— Robert Costa (@robertcostaNRO) September 27, 2013
Cruz camp is ecstatic. Boehner eventually went along w/ their defund CR plan, and they think they can make him hold CR line now…

— Robert Costa (@robertcostaNRO) September 27, 2013
So there you have it, someone who has been in the Senate less than a year is working with Tea Party Members of Congress in the House to stab the Speaker, who's been around since the 1980s, and the rest of the House GOP leadership, who have been around for a decade or more themselves, in the back. All in the name of ideological purity and, of course, enhancing the image of Ted Cruz and others among the GOP base. What they are trying to do isn't really a serious policy proposal any more than the "defund" plan was a serious possibility. The Senate is never going to agree to it and neither is the Presidents. Indeed, one could say the same thing about the "wish list" of items that the leadership wants to attach to a debt ceiling increase, but at least in that case they aren't essentially willing a government shutdown to happen on Monday night by insisting that it be tied to the Continuing Resolution. Additionally, one gets the sense that the Leadership knows that they aren't going to get 100% of what they're asking for, but it would at last be a start in negotiations with the Senate and the President (and, yes, despite what the President is saying there will be negotiations just like their were negotiations during the Reagan, Bush 41, Clinton, and Bush 43 years). The Tea Party crowd, though, gives no indication of being willing to negotiate at all. For them, it's all or nothing, even if that means shutting the government down for who knows how long starting at Midnight Tuesday.
One thing that strikes me about this, though, is the old adage that if you're going to go after the King, you'd better taken him out the first time. If Cruz and the Tea Party crowd in the House fail in this effort, and it's likely that they will, then they're going to find themselves out on a ledge all alone. Indeed, one gets the impression that some of Cruz's allies in the Senate recognize this. Senator Rand Paul, for example, is clearly distancing himself from Cruz's efforts with regard to the House of Representatives and it doesn't appear that Mike Lee is involved either. This seems to all be Cruz's baby. If he fails, then he's going to end up with a lot of egg on his face and even fewer friends in Washington than he already has.