Texas Attorney General Tells Clerks They Can Ignore The Constitution If They Want To
The Attorney General of Texas is responding to the Supreme Court's marriage ruling by telling Clerk's who issue marriage license that they are free to ignore the law.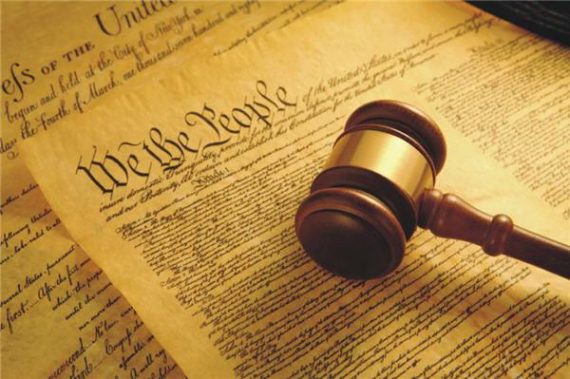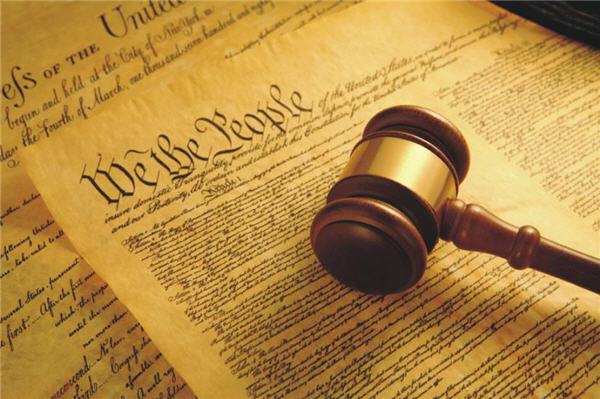 Ken Paxton, who was elected Attorney General of Texas last November in the same election that saw his predecessor Greg Abbott elected Governor, is telling Clerks and Judges in the Lone Star State that they are free to ignore the Supreme Court of the United States if it conflicts with their religious beliefs:
AUSTIN – Texas Attorney General Ken Paxton on Sunday told clerks and judges in the Lone Star State their religious beliefs could enable them to flout the U.S. Supreme Court's historic ruling legalizing same-sex marriage, while adding some may face litigation for violating gay cooCuple's Constitutional rights.

"It is important to note that any clerk who wishes to defend their religious objections and who chooses not to issue licenses may well face litigation and/or a fine," Paxton said in a statement accompanying an opinion released Sunday.

"But, numerous lawyers stand ready to assist clerks defending their religious beliefs, in many cases on a pro-bono basis, and I will do everything I can from this office to be a public voice for those standing in defense of their rights."

he opinion – which Lt. Gov. Dan Patrick requested last week – comes just two days after the high court in an historic ruling struck down gay marriage bans in Texas and a dozen other states. Some county clerks here began immediately issuing licenses to same-sex couples, while many others said they would wait until the state updated its licensing form or until Paxton released guidance on how to proceed.

Paxton individually addressed two sets of people in his Sunday opinion: county clerks and their deputies, who issue licenses, and those who can perform marriages.

He said his office believed state religious freedom laws would allow clerks to refuse to issue marriage licenses to same-sex couples if they have sincerely held beliefs that prohibit them from doing so, and if there was someone else present – like a deputy – who would be willing to service the couple.

Judges and justices of the peace, however, should be able to refuse to marry these couples without finding an alternative, said Paxton, because there are others endowed with the ability to perform marriages, like members of the clergy.

"So long as other authorized individuals are willing to conduct same-sex wedding ceremonies, these statutory provisions demonstrate the practical reality that a refusal by a religiously objecting justice of the peace or judge cannot prevent a same-sex couple from participating in a wedding ceremony contemplated by state law," wrote Paxton.

Importantly, he said the specifics of each individual refusal would be important, and that clerks in particular should be ready to face litigation or a fine for refusing to issue marriage licenses to same-sex couples.

The argument that individuals can refuse to service same-sex couples is based on the so-called "undue burden" concept, that says these services can be denied if they can be received elsewhere without subjecting the couple to excessive hardship.

The "undue burden" argument is the same one cited in Texas officials' recent push to further restrict access to abortion.
Prior to the issuance of Paxton's order, Texas Senator Ted Cruz, who previously served as the state's Solicitor General and is now running for the Republican Presidential Nomination endorsed the idea of letting government employees get out of doing their jobs:
U.S. Sen. Ted Cruzon Saturday said county clerks in Texas should "absolutely" be able to opt out of issuing same-sex marriage licenses if they have religious objections.

"Ours is a country that was built by men and women fleeing religious oppression," Cruz said in an interview with The Texas Tribune, "and you look at the foundation of this country — it was to seek out a new land where anyone of us could worship the Lord God Almighty with all of our hearts, minds and souls, without government getting in the way."

The interview followed a major speech here in which he eviscerated the U.S. Supreme Court for its decision Friday to legalize gay marriage in all 50 states.

"We should respect diversity and tolerance," Cruz added. "There is this liberal intolerance and fascism that seeks to force Bible-believing Christians to violate their faith, and I think it makes no sense."

Cruz's comments came a day after Lt. Gov. Dan Patrick asked Attorney General Ken Paxtonfor an opinion on whether county clerks and justices of the peace can refuse to issue same-sex marriage licenses or perform same-sex weddings. Texas already has a law in effect that protects clergy members who refuse to perform gay weddings due to their religious beliefs.

"There's no right in society to force a Jewish rabbi to perform a Christian wedding ceremony," Cruz said Saturday. "There's no right in society to force a Muslim imam to perform a Jewish wedding ceremony."
Cruz's analogy is, of course, utterly absurd. The people we are talking about here are County and Town Clerk's and Judges who are authorized to perform civil marriage ceremonies under Texas law. These are not clergy members and they are not being asked to perform a religious service. Indeed, they are not really being asked to endorse anything. The fact that they don't think that they two people standing in front of them should be getting married is irrelevant regardless of whether we're talking about two people of the same gender, a man and woman who are arguably "too young" to get married even though legally allowed to do so, or whatever characteristic there might be that leads a particular government functionary to think that they'd be better off not being married. They aren't being asked to approve of the relationship. They aren't being asked to sanctify in any conceivable sense of that word. They are being asked to do the job that they agreed to do when they became employees of the whatever government agency they work for. The idea that they can be selective about whom they provide a service to is absurd, and just a little bit offensive. Would Attorney General Paxton agree that someone who thought it was morally wrong for people of different races to get married should be allowed to exempt themselves the next time an interracial couple walks into the office? What about a Catholic who was divorced and is getting remarried, albeit in the Clerk's Office rather than the Church? These people are, as I said, government functionaries not ministers. Either they are able to do their jobs for everyone equally, or they need to find another job.
On a broader level, the Supremacy Clause of the Constitution makes clear that the Constitution is one of the elements that make up the "supreme law of the land," the others being laws passed by Congress and duly ratified treaties. The Court has ruled that laws barring same-sex couples from receiving a marriage license, presuming that the couple meets all of the other legal requirements that people seeking to get married must meet, are unconstitutional. This means that no government official at any level has the authority at any level has the authority to refuse to issue such a license. If they did, they would eventually find themselves under the order of a Federal Court and held in contempt if they refused to comply. The argument that Paxton makes here is not substantially different from the arguments made by states in the South who wanted to resist the Supreme Court's ruling in Brown v. Board of Education and other Civil Rights are rulings. A position which eventually led to the Supreme Court's 1958 ruling in Cooper v. Aaron that state and local officials were indeed bound by the Court's rulings and which also rejected the long-discredited theories of nullification and interposition that had been raised by "state's rights" advocates since the days of James C. Calhoun. Are people like Paxton really going to make it necessary for Federal Judges to rule on this issue again when the answer is blindingly obvious? That's up to them.
This isn't a new argument, of course. When New York State legalized same-sex marriage several years ago, some clerks in small towns in Upstate New York objected to providing services for same-sex couples, claiming that it would violate their religious beliefs. More recently, North Carolina's legislature overrode the veto of conservative Republican Governor Pat McCrory to pass into a law a bill that allows state employees in the Tarheel State. Earlier in the year, Alabama Chief Justice Roy Moore was at the forefront of a similar effort to provide legal protection to Alabama state employees to allow them to avoid providing government services to same-sex couples. As we move past Friday's decision and watch over the coming weeks and months as the Court's holding is enforced across the country, I suspect that we will see actions and pronouncements similar to this from government officials in other states, principally in places such as Texas, Alabama, Mississippi, and Louisiana. While I have admittedly not researched the matter fully, it strikes me that legal opinions and laws that basically give government employees the right to discriminate may not pass legal muster. A same-sex couple who was denied service at a government office would, it seems to me, have a fairly good case against the agency and the employee that could lead to contempt charges against the employee if they refused to comply with a Court Order. In that context, the argument that doing the job they were hired to do somehow is a violation of their "religious liberty" doesn't strike me as one that would get very far in a court of law. That issue, though will have to wait for another day. For now, we can expect to see more this as opponents of marriage equality fight rearguard actions.
Here's Paxon's opinion: