Texas Unconstitutionally Attempts To Nullify Federal Law On Incandescent Light Bulbs
How many Texas politicians does it take to screw in a non-communist light bulb?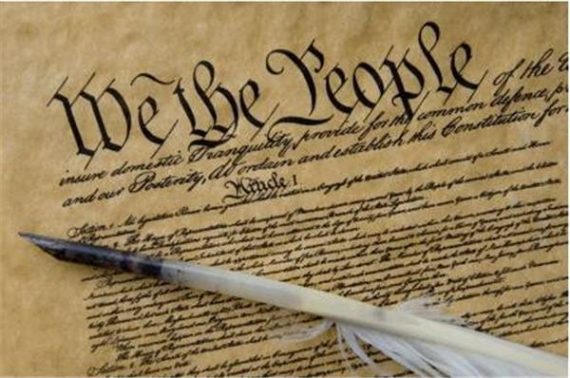 For some reason, the Energy Independence and Security Act of 2007, which includes a phase out of incandescent light bulbs over a seven year period ending in 2014, has become a focus of conservative ire over the past few years. Michele Bachmann made a big deal earlier this year when she introduced a bill to repeal the light bulb ban. Now, the State of Texas, whose Governor may soon be a candidate for President, has passed a law that effectively purports to nullify the Federal law:
Want to keep buying traditional incandescent light bulbs and avoid the federally mandated phase-out? Consider moving to Texas.

Texans can keep buying traditional incandescent light bulbs, under a bill allowed to become law this week by Gov. Rick Perry. It was authored by State Rep. George Lavender of Texarkana.

Lavender and supporters said the bill protects individual freedom against an unwarranted expansion of government authority.

Environmentalists and editorials from some mainstream media outlets such as the Austin Ameican-Statesman bewailed the bill because it undercuts the goal of increased energy efficiency.

The bill, HB 2510, states that it avoids the federal phase-out specifying that traditional incandescent bulbs are legal to sell in Texas as long as they are manufactured in that state. That means the bulbs are not part of interstate commerce, removing the rationale for their regulation under the U.S. Constitution, according to the bill.
Of course, the law runs afoul of the United States Supreme Court's decision in Gonzalez v. Raich, where the Supreme Court held that medical marijuana that was grown and sold in California under the states medical marijuana law was still subject to Federal laws dealing with illegal drugs. In that case, Justice Antonin Scalia authored a concurrence that lays out just how broad the Commerce Clause power extends:
The authority to enact laws necessary and proper for the regulation of interstate commerce is not limited to laws governing intrastate activities that substantially affect interstate commerce. Where necessary to make a regulation of interstate commerce effective, Congress may regulate even those intrastate activities that do not themselves substantially affect interstate commerce.

(…)

Our cases show that the regulation of intrastate activities may be necessary to and proper for the regulation of interstate commerce in two general circumstances. Most directly, the commerce power permits Congress not only to devise rules for the governance of commerce between States but also to facilitate interstate commerce by eliminating potential obstructions, and to restrict it by eliminating potential stimulants. See NLRB v. Jones & Laughlin Steel Corp., 301 U.S. 1, 36—37 (1937). That is why the Court has repeatedly sustained congressional legislation on the ground that the regulated activities had a substantial effect on interstate commerce. See, e.g., Hodel, supra, at 281 (surface coal mining); Katzenbach, supra, at 300 (discrimination by restaurants); Heart of Atlanta Motel, Inc. v. United States, 379 U.S. 241, 258 (1964) (discrimination by hotels); Mandeville Island Farms v. American Crystal Sugar Co., 334 U.S. 219, 237 (1948) (intrastate price-fixing); Board of Trade of Chicago v. Olsen, 262 U.S. 1, 40 (1923) (activities of a local grain exchange); Stafford v. Wallace, 258 U.S. 495, 517, 524—525 (1922) (intrastate transactions at stockyard). Lopez and Morrison recognized the expansive scope of Congress's authority in this regard: "[T]he pattern is clear. Where economic activity substantially affects interstate commerce, legislation regulating that activity will be sustained." Lopez, supra, at 560; Morrison, supra, at 610 (same).

(…)

The regulation of an intrastate activity may be essential to a comprehensive regulation of interstate commerce even though the intrastate activity does not itself "substantially affect" interstate commerce. Moreover, as the passage from Lopez quoted above suggests, Congress may regulate even noneconomic local activity if that regulation is a necessary part of a more general regulation of interstate commerce. See Lopez, supra, at 561. The relevant question is simply whether the means chosen are "reasonably adapted" to the attainment of a legitimate end under the commerce power. See Darby, supra, at 121.
In addition to Gonzalez, there's also the Supreme Court's decision in Wickard v. Filburn, where the Court ruled that wheat grown by a farmer for his own use which never actually entered the stream of commerce was still subject to federal regulation under the Agricultural Adjustment Act. So, the fact that the light bulbs might be manufactured and sold only in Texas is irrelevant, Congress still has the power to regulate them.