The Circular Firing Squad Takes Aim At Chris Christie
When conservatives start attacking one of their own for pointing out the obvious, you really have to wonder if they want to win.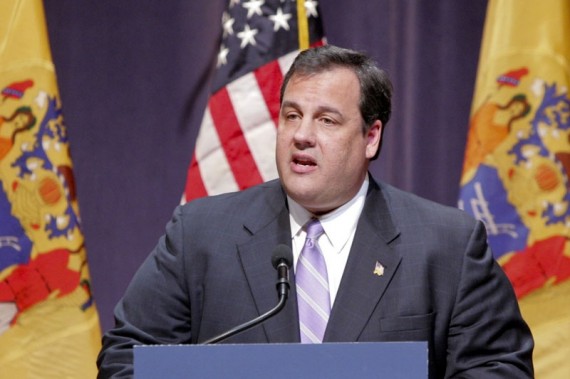 New Jersey's Chris Christie has been one of the biggest stars in the conservative wing of the GOP this year, but his comments today about Christine O'Donnell's doomed bid for the Senate have made him the focus of ire on the part of one blogger who has taken it upon himself to attack anyone on the right who bothered to take note of the fact that Christine O'Donnell was doomed from the day she won the GOP nomination:
While a Republican, a corporatist, or a governmentalist might describe Castle as potentially a good Senator, no honest, serious thinking Conservative ever would. That does not mean that O'Donnell was an ideal candidate. But it is imperative that the conservative movement learn from 2010, come to understand why we lost where we did, and reject the conventional Republican wisdom that only serves to undermine our cause. Surrendering to liberalism, while claiming victory as a Republican, is a defeat for conservatism. And it is precisely those types of defeats Republicans have been fostering for too long, damaging our movement and, ultimately, their own brand in the process.
Of course, as Jimmie Bise notes, this criticism simply misses the point of what Christie said today, and also manages to ignore the political realities of states like Delaware:
It is obvious that Castle would make a far better Senator compared to Chris Coons who will be the Senator. In other words, had the Tea Parties shows a bit more discretion and wisdom, they most likely would not be looking at a reliable progressive vote in the Senate but someone who would side with Republicans at least as often as he would Democrats.

That's not to say that Castle would have been our bestest buddy. We would have had to fight with him at least as often as we would with the Maine sisters, but we wouldn't have to fight him all the time. I'm not big-shot blogger like my friend Dan, but even I know that someone who votes with conservatives half the time is much better than one who will never vote with conservatives. It's better to have someone you have to drag to your side five or six times a year rather than someone you will have to pluck from the lap of Harry Reid.  I might even describe such a person as really good compared to the alternative.
Exactly, and considering the fact that it was readily apparent from both the polls and the election results that the candidate that Christie criticized never had a realistic chance to win the election, while Castle had a record of winning statewide elections going back to 1980, suggesting that thinking it would be better to have Mike Castle in the Senate than Chris Coons is "surrendering to liberalism" represents the kind of philosophy that virtually guarantees permanent minority status. Mike Castle was a viable candidate in Delaware. Christine O'Donnell was not. These are facts, arguing with them is really rather pointless. As is showering unwarranted support, attention, and money on a candidate who cannot possible win.
Letting the perfect be the enemy of the good is rarely a good idea, and the fact that there are now two Senate seats in Delaware that are likely to be controlled by Democrats for the foreseeable future rather than just one should stand as a lesson to those who demand purity even when it's suicidal.
And one final note.
When you start seeing people like Chris Christie being attacked for not being conservative enough, you know that the right is in danger of going off the rails. Or at least some parts of it.