The Colorado Club Shooter [UPDATED]
New details are emerging about possible motivations.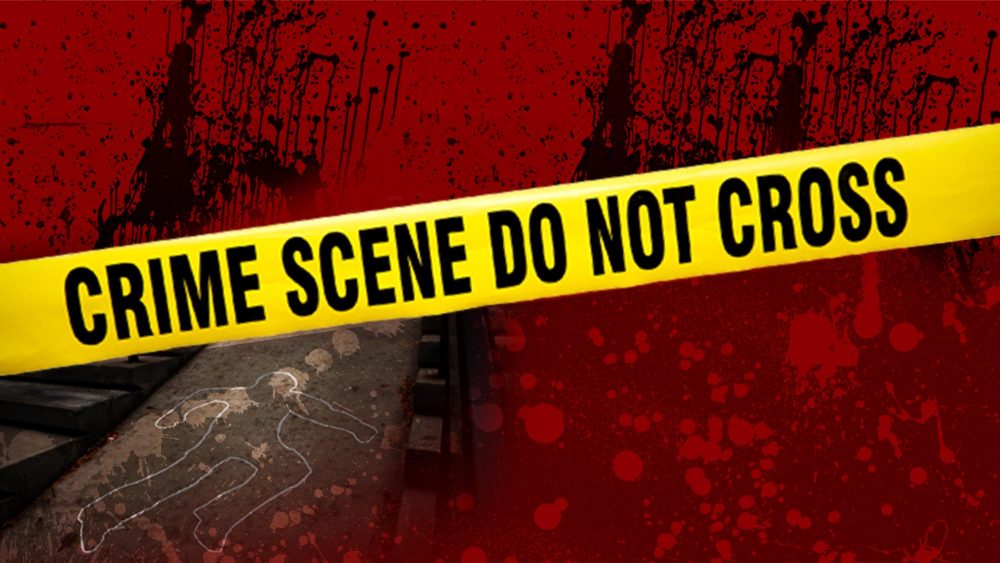 WaPo ("LGBTQ club shooting suspect's troubled past was obscured by a name change, records show"):
Years before he allegedly walked into a Colorado LGBTQ bar with an assault-style rifle, the man now known as Anderson Lee Aldrich had a different name, and a tumultuous past.

Until age 15, he was known as Nicholas Brink, living in San Antonio, public records show. His parents separated when he was a toddler, and when he was 12, his mother, Laura Voepel, was arrested for suspected arson, according to court documents. She was later found guilty of a lesser offense in connection with the same incident.

At age 15, he became the target of a particularly vicious bout of online bullying in which insulting accusations were posted to a website, along with his name, photos and online aliases, according to a review of the site by The Washington Post. At some point, a YouTube account was created under his name, featuring a crude, profanity-laden animation under the title, "Asian homosexual gets molested."

For unstated reasons, just before his 16th birthday, the young man petitioned a Texas court — with two of his grandparents' names on the document — to legally change his entire name. His mother's name did not appear on the petition.

Nicholas F. Brink became Anderson Lee Aldrich, who, at age 22, would gain infamy as the suspected shooter accused of killing at least five people and wounding 18 others inside the Colorado Springs bar known as Club Q. The reasons behind the choice of the new name were unclear.

Whether the events of Aldrich's childhood had any bearing on Saturday's horrific violence is unknown. But Aldrich's earlier existence as Nicholas Brink, reported for the first time, offers possible answers to several key mysteries surrounding the suspected gunman. Public records and databases were oddly silent about Aldrich for the first two decades of his life.

In June 2021, Aldrich was arrested for an alleged bomb threat, one that prompted a partial evacuation of the Colorado Springs neighborhood where his mother lived at the time. He was charged with kidnapping and felony menacing, but was never prosecuted, for reasons that remain unclear. No bomb was ever found.

Despite his run-in with the law, some 17 months later, Aldrich was in possession of at least one weapon, a long gun, which he allegedly used in targeting customers and employees inside a nightclub long seen as a safe haven for the city's gay and lesbian communities.
Axios ("Colorado club shooting suspect is nonbinary, attorneys say"):
The public defenders for the suspect in the mass shooting at a Colorado Springs LGBTQ nightclub said in a Tuesday night court filing obtained by a New York Times reporter that their client is nonbinary and uses they/them pronouns.

The big picture: The suspect, Anderson Lee Aldrich, 22, is facing multiple murder and hate crime charges over the shooting at Club Q last weekend that killed five people, per Max D'Onofrio, a city spokesperson. Aldrich was injured during the shooting but released from a local hospital and "booked into the El Paso County Jail," earlier on Tuesday, per the Denver Post.

What we're watching: Aldrich was due to make their first court appearance via video link from jail Wednesday, according to the Denver Post.
I don't really know what to make of this information. As is almost always the case in these mass shootings of strangers, the assailant seems to have some serious mental health issues. That doesn't make the crime less horrific or diminish their criminal culpability. If Aldrich is himself gay or nonbinary, it might have some bearing on whether it constitutes a "hate crime."
That he was arrested last June is, of course, a huge red flag. But, if he wasn't charged, much less convicted, I'm not sure what basis there would be to deny him the right to own a weapon.
Whether any citizen should own assault-style rifles is a different question altogether. While, strictly speaking, an AR-style rifle is no more lethal than many other semiautomatic weapons, they certainly seem to play into a macho fantasy for some and have thus become the favored weapon of spree shooters. Then again, there are some 20 million of them in the hands of private American citizens who use them for sporting purposes or to gain a (likely false) sense of security. Given that spree shooters are an infinitesimal share of owners, it's hard to justify a ban rationally; given that we have no idea who is going to become a spree shooter, though, banning them would give a (likely false) sense of doing something about the problem.
UPDATE (15:02): Daily Beast ("Porn-Star Dad of LGBT Club Massacre Suspect Spews Homophobia in First Interview"):
MMA-fighter-turned-porn-actor Aaron Franklin Brink had an immediate reaction when he learned his 22-year-old son had been accused of slaughtering five people and injuring 18 others last weekend in a mass shooting at a Colorado Springs nightspot catering to the LGBTQ community.

A defense attorney called Sunday night and told Brink, who lives in Southern California, that Anderson Lee Aldrich was under arrest for the massacre at Club Q.

"They started telling me about the incident, a shooting involving multiple people," Brink said Tuesday in an interview outside his San Diego home with CBS 8. "And then I go on to find out it's a gay bar. I said, 'God, is he gay?' I got scared, 'Shit, is he gay?' And he's not gay, so I said, 'Phhhewww…'"

Brink, who has appeared in such films as My MILF Boss 8, I Wanna Get Titty Fucked, and Latina Slut Academy, told CBS 8, "You know Mormons don't do gay. We don't do gay. There's no gays in the Mormon church. We don't do gay." (The Mormon Church has confirmed that Aldrich was a member but had not been active in some time.)

In a court filing late Tuesday, lawyers for Aldrich, who in 1986 changed his name from Nicholas Franklin Brink to escape his father's sordid past, said Aldrich is non-binary, saying "they use they/them pronouns."

However, booking records list Aldrich's gender as male. Additionally, in text messages from the day of the shooting, which were shown to The Daily Beast by a source close to Aldrich, Aldrich's mother referred to her son as he and him.
Wow.