The Coming Democratic Majority Isn't Guaranteed
Ruy Teixeira finds that Hispanics aren't yet woke.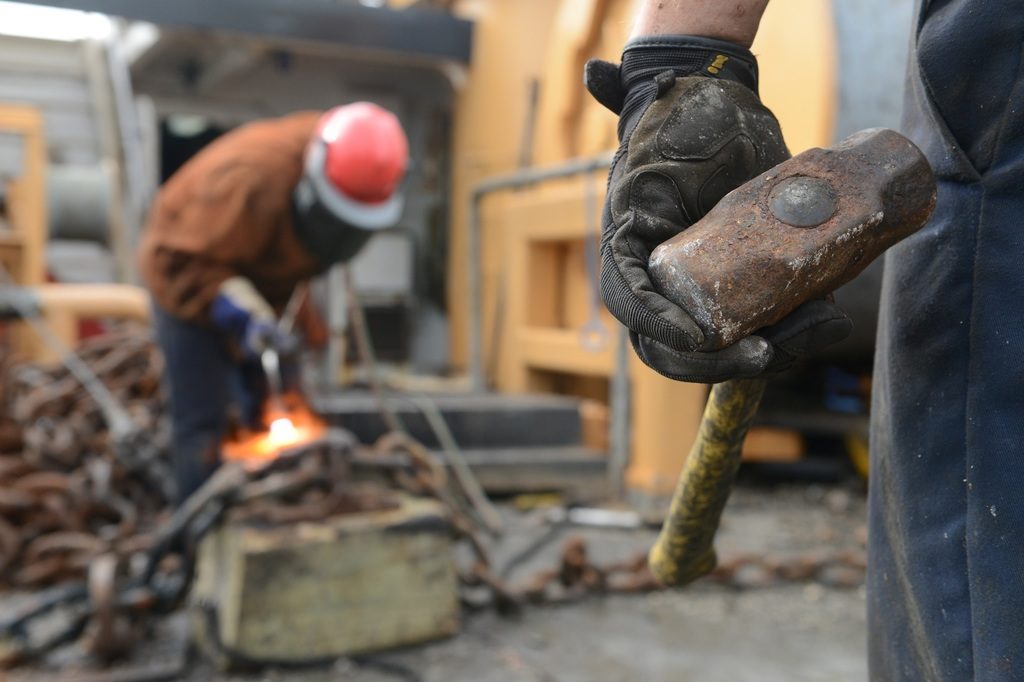 In the comments of my post "A Great Realignment?" which pondered why Hispanics have shifted ever-so-slightly to the Republicans despite a reasonable perception that Donald Trump and his acolytes are openly peddling white nationalism, if not white supremacism, regular commenter @Sleeping Dog points to a post by Ruy Teixeira at his Substack blog entitled "Working Class and Hispanic Voters Are Losing Interest in the Party of Abortion, Gun Control and the January 6th Hearings."
He's relying on the same polling data that prompted Josh Kraushaar's pieces but he dives into the crosstabs and provides some valuable insights. His top-level analysis:
Recent data indicate that success for the abortion-gun control-January 6th strategy, to the extent it is working (and might work in the future) is attributable to those voters for whom these issues loom large and are less likely to be influenced by current economic problems. Such voters are disproportionately likely to be college-educated whites and it is here that Democrats have been demonstrating unusual strength.

In the just-released New York Times-Sienna poll, Democrats have a 21 point lead in the generic Congressional ballot among these voters. Shockingly, white college Democratic support in this poll is actually higher than support among all nonwhite voters. This is remarkable and has much to do with anemic Hispanic support for Democrats, who favor Democrats over Republicans by a scant 3 points.

More broadly, the lack of Democratic support among working class (noncollege) voters is striking. Democrats lose among all working class voters by 11 points, but carry the college-educated by 23 points. This is less a class gap than a yawning chasm.

It is difficult to avoid the conclusion that Democrats' emphasis on social and democracy issues, while catnip to some socially liberal, educated voters, leaves many working class and Hispanic voters cold. Their concerns are more mundane and economically-driven. This is despite the fact that many of these voters are in favor of moderate abortion rights and gun control and disapprove of the January 6th events. But these issues are just not salient for them in the way they are for the Democrats' educated and most fervent supporters.
Caveating all of the systemic issues that Steven Taylor (especially) and I have gone on about ad nauseum that over-represent conservative voters, this is my sense as well. To be sure, my analysis coincides with my preferences in that I'm more conservative than most Democrats. But Teixeira has been actively hoping for a new Democratic majority for two decades and titled his most recent book The Optimistic Leftist. So, I don't think I'm committing the Pundit's Fallacy here.
Recent data from Echelon Insights provide an interesting window on this contrast. Their analysis breaks down the electorate into four quadrants (conservative, populist, libertarian and liberal) and further breaks out a "strong progressive" subset of the liberals who are highly liberal on most issues and also happen to be very highly-educated (and more likely to be white). They are about 10 percent of voters and bear some similarity in size, demographics and inclinations to the "progressive activists" group broken out in the More in Common study—a group with tremendous weight in current Democratic party politics who are described as "deeply concerned with issues concerning equity, fairness, and America's direction today. They tend to be more secular, cosmopolitan, and highly engaged with social media"
So, again, I'm an anomaly. I voted for every Republican nominee from Reagan in 1984 to Romney and 2012 and for the last two Democratic nominees. I'm "deeply concerned with issues concerning equity, fairness, and America's direction today" and also "secular, cosmopolitan, and highly engaged with social media" and yet probably more on the libertarian-conservative axis than progressive-liberal.
Here's the part @Sleeping Dog pointed to:
The crosstabs provided by Echelon allow for a comparison of strong progressives' basic political views with those of Hispanic and working class voters. Here are some examples:

1. America is not the greatest country in the world vs. America is the greatest country in the world. By 66 percent to 28 percent, strong progressives say America is not the greatest country in the world. By 70-23, Hispanics say the reverse and working class voters as a whole concur by 69-23.

2. Racism is built into our society, including into its policies and institutions vs. Racism comes from individuals who hold racist views, not from our society and institutions. Strong progressives are very, very sure of America's systemic racism, endorsing the first statement by an amazing 94-6 margin. But Hispanics disagree, endorsing the second statement that racism comes from individuals by 58-36, as do working class voters by 57-33.

3. The government should deal with illegal immigration by making it easier to immigrate to the US legally vs. The government should deal with illegal immigration by increasing border security and enforcement. Strong progressives have no doubts on this one, favoring easier immigration by 97-2. Hispanics, however, are split down the middle with 44 percent favoring increased border security and enforcement and 47 percent opting for easier immigration. Working class voters go farther, endorsing more border security and enforcement by 58-32.

4. Transgender athletes should be able to play on sports teams that match their current gender identity vs. Transgender athletes should only be allowed to play on sports teams that match their birth gender. Strong progressives overwhelmingly endorse allowing athletes to play on the sports team that matches their gender identity by 66-19. But Hispanic voters by 64-22 say athletes should only play on teams that match their birth gender; working class voters are almost identical at 63-22.

5. We need to reallocate funding from police departments to social services vs. We need to fully fund the budget for police departments. Strong progressives want to reallocate police funding by 87-12. In contrast, Hispanic voters want full funding of the police by 50-41 and working class voters are even stronger on full funding by 59-31.

6. Hard work and determination are no guarantee of success for most people vs. Most people who want to get ahead can make it if they're willing to work hard. Strong progressives don't evidence much faith in upper mobility, endorsing the first statement on the questionable efficacy of hard work by 88-12. Hispanic voters, on the other hand, embrace the view that hard-working people are likely to get ahead by 55-39, as do working class voters by 55-40.
Hispanic and working class voters are pretty damn conservative, in a non-ideological sense. They're not radicals advocating a return to an idealized version of 1950, as so many MAGA types are. Nor, though, are they on the cutting edge of social change. And treating them as idiots or evil because of that is, to say the least, counterproductive.
Now, @Gustopher is right: "it's a mistake to compare strong progressives and Hispanics, and then attempt to infer anything about Democrats as a whole." But the problem is that, like it or not, the strong progressives are driving the national narrative even though they're not in the party leadership. Joe Biden ran as a moderate and explicitly rejected "Defund The Police," which is a fringe position even within Black Lives Matter, but the outsized platform given AOC, the Squad, Bernie Sanders, and Elizabeth Warren make the progressive agenda seem much more central than it is. It's not like trans issues are at the top of Biden's agenda, either, but the party is nonetheless seen as the flag-bearer for that movement.
That's almost certainly good in the long term, as it makes the GOP anathema to most under-35s. But right now, it's easy for working class voters—and not just white ones—to think the Democrats are focused on a "woke agenda" rather than on the things that matter in their everyday lives.
Alas, I don't have any great ideas for how to thread this particular needle. As folks on the transgender and abortion rights threads point out, those are existential issues for a whole lot of people. They literally fear for their lives.
Further, while I was a skeptic of the January 6 committee for a variety of reasons, I simply don't know how we simply call "bygones" on a violent attempt to overturn a free and fair election. I think it's fair to say that it's efforts likely aren't going to persuade voters pissed off about the price of ground round to vote for Democrats. But there are times when doing the right thing is required regardless of the short term consequences.
UPDATE: I see from today's open thread that Texeira has recently left the Clintonite Center for American Progress for the libertarian-right American Enterprise Institute. That's interesting news, indeed, and context I was unaware of when writing the piece. I haven't processed it enough to know how or if it changes my analysis. The polling numbers are the polling numbers. And folks like James Carville have been preaching this message for quite some time now. It may well be an age thing, as I don't think either have become Republicans or white nationalists.