The Coverage of "Bridgegate"
Let's think about how the media operates.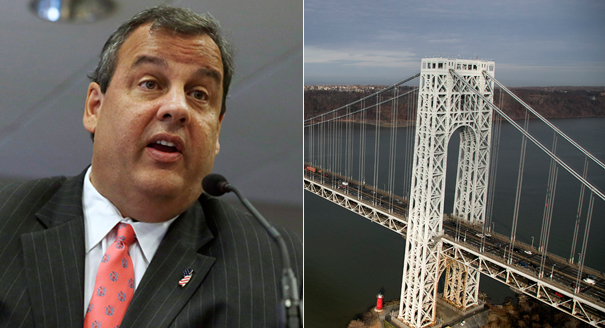 I am noticing a number of pieces/posts/comments that are bemoaning what is perceived as unfair media coverage of Chris Christie's bridge problem vis-à-vis coverage of whatever the author thinks is a worse offense by the Obama administration.
For example, John Podhoretz in the NY Post:  Why Bridgegate made headlines but Obama's IRS scandal didn't
To begin with, I reject the premise because the IRS story did make headlines.  In fact, not only was there extensive reporting on the IRS story, there were congressional hearings.  As such, the notion that the IRS business was ignored is simply incorrect.
Further, I always find these types of allegations odd because if the story in question was not reported upon, how do any of us know anything about it?
Podhoretz notes (and then draws a conclusion):
according to Scott Whitlock of the Media Research Center, "In less than 24 hours, the three networks have devoted 17 times more coverage to a traffic scandal involving Chris Christie than they've allowed in the last six months to Barack Obama's Internal Revenue Service controversy."

Why? Oh, come on, you know why. Christie belongs to one political party. Obama belongs to the other. You know which ones they belong to. And you know which ones the people at the three networks belong to, too: In surveys going back decades, anywhere from 80% to 90% of Washington's journalists say they vote Democratic.
Let's think about this:
1.  To accept the notion that the press will not report on Democratic scandals one  must be forget the 1990s and the name "Bill Clinton."  See, also, Spitzer, Eliot and Weiner, Anthony.*
2.  The news media likes an easy narrative that will draw in viewers and readers.  Note, for example, the pro-war nature of the Iraq war coverage (the president was, I think, Republican at the time).
3.  The bridge story blew up for one very basic reason:  the release of clear evidence.  This story was a minor one (I had not even heard of it until this week, and I pay attention to the news) but it was the release of the texts and e-mails that clearly demonstrated malfeasance on the part of Christie's staff are what made this a story, not some partisan desire by the press to attack a Republican.
4.  Christie himself laid the foundation for a story like this to have legs.  When you cultivate an image of a tough, no nonsense politico who will yell at school teachers, you are asking to be called a bully.  The very fact that he had to say "I am not a bully" shows that he is aware of this situation.  One event does not an image create—it has to have a context to start with.  When people act within an already established narrative, then the story is amplified (e.g., Quayle and not being smart, Clinton and womanizing, Gore and exaggerating, Bush and not being intellectual, etc.).
5.    In terms of the best explanation of media behavior, this is easy:  a minor story became a major story because a) the details are straightforward, b) there is clear, easy to understand evidence, and c) it fits within an already established narrative.
The reason that Fast and Furious, the IRS controversy, and Benghazi have not resulted in the outcomes that many conservatives would like is not because they have not received adequate attention in the media (they have—as well as congressional attention), it is because those situations are not what many conservatives want them to be.
And by the way, when speaking of "the media" I mean the panoply of major media outlets, whether we are talking broadcast, cable, or print.  I will say that yes, I do think it is possible that any given journalist, editor, or producer might allow partisan bias to influence what story is covered and how.  However, I do not think that "the media" is monolithic and, moreover, voting Democratic is not going to stop an editor from running a story that will sell a lot of newspapers or a producer from avoiding a story that will attract a lot of eyeballs.  Further, the consumers of news have to recognize that often they themselves are filtering information in a way that makes it seem like the deck is stacked against them.  The phenomenon is not dissimilar from the way that we are always certain that the refs are calling the game in a way that negatively affects our team.
*Weiner is an addition–thanks to a comment from Michael Reynolds for the reminder.