Virginia Senate Race About To Become Competitive?
Former RNC Chair Ed Gillespie is challenging incumbent Senator Mark Warner for his Senate seat.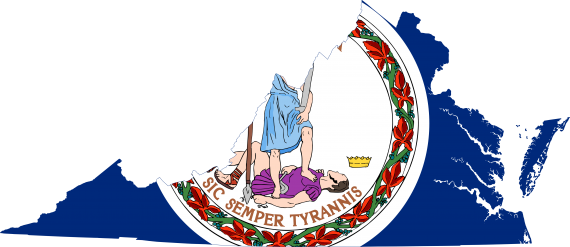 Of all the Senate seats up in 2014, one of those that seemed to be out of reach for Republicans was the seat held by Virginia Senator Mark Warner, who was first elected to the Senate in 2008 after Republican John Warner retired. Prior to becoming a Senator, Warner had served as Virginia Governor and left office as one of the most popular Governors in the state's recent history. Additionally, although he has mostly stayed in the background during his first term in office like most freshman do, Warner continued to remain popular enough in the Commonwealth that there were some state Democrats who, sensing that he may have become disillusioned with the idea of being a Senator in an era of partisan gridlock, attempted to recruit him to run again again for Governor. Warner shot that down, but he did aggressively campaign for eventual winner Terry McAuliffe, who will be inaugurated down in Richmond later today. Warner's decision not to run for Governor, meanwhile, was a firm signal that he did indeed intend to run for re-election rather than follow in the footsteps of his former fellow Senator James Webb, who declined to run again in 2008 after only one term in office.
Looking at the state of play in Virginia,Warner's decision to run or re-election seemed foreordained. As noted, he remains quite popular among the public even giving such things as his vote in favor of the Affordable Care Act and other items on President Obama's agenda . Additionally, Virginia now seems firmly in the "purple state" category given President Obama's two victories inside of four years and the fact that, as of today, Democrats now hold all five statewide offices — Governor, Lt. Governor, Attorney General, and the two U.S. Senate seats — for the first time since the late 1960s. More importantly, Republicans didn't seem to have anyone that comes even close to being capable of taking Warner on. All of their recent Senate candidates had lost decisively, and the one person who many once thought would challenge Warner this year, soon-t0-be former Governor Bob McDonnell, has been tainted by a donations scandal that may still result in indictments. The situation seemed so dire that it looked as if the Virginia GOP would only have a token candidate on the ballot this year. Some Republicans were so desperate to come up with a candidate that they were urging Ken Cuccinelli to run mere days after he lost the Governor's race, an option that the outgoing Attorney General soon declined.
Now, however, it appears as though Warner may actually be getting an opponent that has the potential to give him a run for his money, although it would clearly be an uphill battle:
WASHINGTON — Ed Gillespie, a former Republican National Committee chairman, has told senior members of his party that he will challenge Senator Mark R. Warner of Virginia and announce his candidacy as early as next week, givi Republicans a top-tier candidate in what has become one of the nation's most competitive swing states.

The bid by Mr. Gillespie, a longtime party operative turned lobbyist with ties to both Republican grass-roots and establishment wings, also underlines the intent of more mainstream Virginia Republicans to retake control of the party after a Tea Party-backed candidate lost the governorship.

He begins the race as a pronounced underdog. Mr. Warner, a former governor now in his first Senate term, is the most popular politician in Virginia, and has $7.1 million in his campaign account and access to millions from his personal fortune. But Republicans in the state believe that, because of resistance to the new health law and President Obama's declining popularity, they have an opportunity to at least make the race competitive.

In Mr. Gillespie, Republicans have a viable candidate who can raise the money needed to run in a large state and mount a serious campaign in a contest they had thought to be out of reach. Virginia Republicans, mirroring the party's national struggle, are suffering from deep ideological rifts between the Tea Party activists, personified by last year's losing candidate for governor, Kenneth T. Cuccinelli II, and their traditional, business-oriented wing.

"Ed brings a long record in the conservative movement and a national profile to a party that's looking for unity and a lot of resources," said Pete Snyder, who narrowly lost the Republican nomination to run for lieutenant governor last year.
Before he can run against Warner, of course, Gillespie has to win the Republican nomination itself, and that depends on whether or not Virginia Republicans have learned their lesson from the 2013 statewide races when a nominating convention dominated by the Tea Party and the hard right ended up nominating both Cuccinelli for Governor and the controversial "Bishop" E.W. Jackson Jr. for Lt. Governor.  While there are two unknowns who have already declared their candidacy for the GOP nomination for this seat, they are unlikely to go very far regardless of how the state party decides to chose its nominee or how conservatives feel about Gillespie. The question going forward is whether other, more conservative, candidates step forward and attempt to grab the nomination. So far, there's been very little indication that this is likely, though, and the reaction to Gillespie as the potential nominee seems to be rather positive from all wings of the state GOP. However, this is one potential roadblock to a Gillespie-Warner match-up to keep in mind until the deadline to declare candidacies passes.
Even if he doesn't face an intra-party fight, though, Gillespie still faces an uphill battle in taking on Warner for many of the reasons noted above and, additionally, the fact that Warner has a huge campaign war chest and a vast personal fortune upon which he can draw to support his campaign. At the same time, though, Jazz Shaw notes this from David Weigel who notes some factors that make Virginia Republicans think that they might have a chance against Warner this year:
 Sure, in July, Warner had a 51 percent approval rating. But what's happened since then? Free hint: It starts with an "O" and ends with an "bamacare." Even the Republicans angry at Ken Cuccinelli for blowing the 2013 gubernatorial election believe that the first problems with the health care law closed the race from 10 to 3 points in a couple of weeks. They told me as much at Cuccinelli's election night party; they have since been emboldened by the razor-thin result in one of Virginia's open state Senate seats. A Republican's within 10 votes of taking the seat held by incoming Lt. Gov. Ralph Northam. Already, even if he loses, that represents a 7-point swing toward the GOP in the district, compared with 2012's Obama-Romney result.
The theory comes together. Gillespie is, like Terry McAuliffe, a D.C. fixer who lives in the Virginia suburbs. Like McAuliffe, he's got a lengthy resume of financial connections that, in another circumstance, would make him look unelectable. (Dude lobbied for Enron.) But Republicans are at Peak Confidence because of Obamacare. They can see it poisoning the water for even solidly popular Democrats the way Iraq did for solidly popular Republicans in 2006, or the financial crash did in 2008.
This Obamacare strategy, of course, is one that Republicans nationwide are likely to be running on, and as long as we continue to read stories again logistical and other problems with implementation of the PPACA there's a good chance that it will resonate in many parts of the country, especially in the seven states (Montana, South Dakota, West Virginia, North Carolina, Arkansas, Louisiana, and Alaska) that Mitt Romney won in 2012 where Democrats are either up for re-election or a Democrat has decided not to run. If Republicans can win at least six of those states, then they will win control of the Senate, if they can win five then they will force a tie that would at the very least require Harry Reid to tread far  more carefully for fear that he could see Democrats like Joe Manchin or Independent Angus King side with the GOP on certain important votes.
But, what about a state like Virginia that Obama won by nearly 150,000 votes? 
It is, I suppose, possible that a candidate like Gillespie could pose a serious challenge to Warner under the right circumstances. After all, this is the same state that elected three Republicans to statewide office in 2009 after going for a Democrat for President in 2008 for the first time since 1964, and the state where, against the predictions of many, including this writer, Ken Cuccinelli came within less than 60,000 votes of winning a race that many had written off for him by mid-October of last year. For Gillespie to succeed, though, it's going to require many things to break the GOP's way in the months to come. For example, if PPACA implementation starts moving forward more smoothly then the Obamacare strategy may not be as successful as Virginia Republicans like hope it will be. Additionally, it's going to require that Gillespie, who has never run for elective office before, turn out to be a good candidate that can go toe-to-toe with the popular Warner and that he receive a strong level of outside support for his campaign from SuperPACs and related groups, something that will only happen if it seems apparent that he has a realistic shot at making a race out of the contest with Warner. Finally, it will require the Virginia GOP to remain united notwithstanding some of the bad blood that still exists in the wake of the 2013 campaign.
Right now, I'd still rate this as a Safe Democratic seat, especially since Gillespie hasn't even officially declared his candidacy yet and is likely to trail Warner in initial polling for months based on name recognition alone. However, depending on how 2014 ends up breaking politically, this could become a far more competitive race than it appears to be at the moment.