The Eurozone's New Crisis In Italy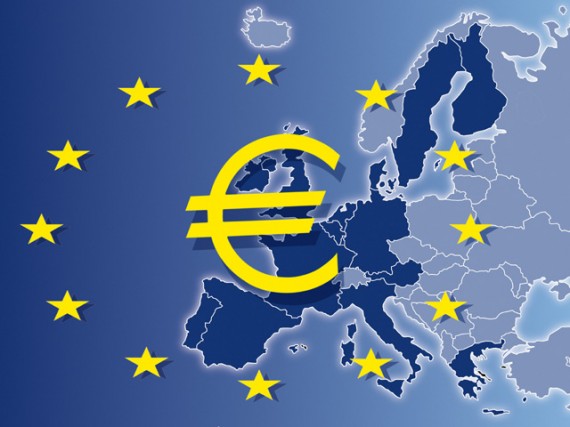 With the final resolution of Greece's problems still up in the air and by no means settled, Europeans are already dealing with a new crisis in Italy:
 ROME — Italy's financial crisis deepened on Wednesday despite a pledge by Prime Minister Silvio Berlusconi to resign once Parliament passes austerity measures demanded by the European Union.

The move failed to convince investors, propelling Italy's borrowing costs through a key financial and psychological barrier of 7 percent, close to levels that have required other euro zone countries to seek bailouts.

Mr. Berlusconi, cornered by world markets and humiliated by a parliamentary setback, appeared to have become the most prominent victim of the broader European debt crisis. But his decision did not remove wide uncertainty about Italy's ability to tackle the crisis, and some analysts said the prospect of a protracted period of political wrangling could exert further pressure for a quicker exit from the impasse.

Immediately after Mr. Berlusconi's announcement on Tuesday, stocks rallied in New York on hopes that political change would help pave the way for an easing of the continent's debt crisis. But, within hours, Europe's stock markets fell on Wednesday for the third straight day in morning trading.

At the same time, yields on 10-year Italian government bonds — the price demanded by investors to lend money to Italy — surged on Wednesday to 7.4 percent, the highest level since the adoption of the euro more than 10 years ago.

In Europe's months of crisis, yields in excess of 7 percent have triggered calls for bailouts and the subsequent demise of governments in Ireland, Greece and Portugal, but Italy's debt is much higher than in those countries. The 7 percent barrier is seen partly as a symbolic threshold, but it also reflects hard financial facts: borrowing costs at that level make it difficult for Italy to raise new funds to pay off what it owes. The figure is widely seen by bond market analysts as unsustainable.
Unfortunately for Europe, bailing out a country with an economy the size of Italy is going to be a bit more difficult than bailing out Greece, Portugal, or Ireland. Actually I'm not sure that it can be done at all.