The Fox News Effect?
Republicans are more partisan---and distrustful of government---than Democrats.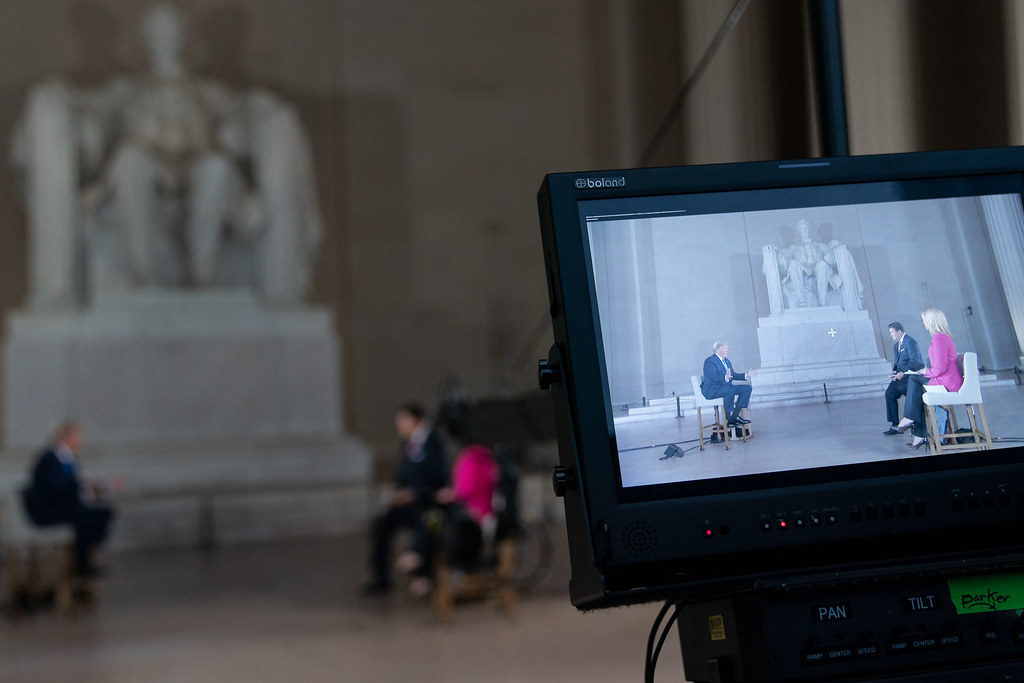 In his continuing series on how Rupert Murdock has destroyed the country, Kevin Drum points to a "new study" (it's from 2018, which is newish at least) showing that Republican trust in government institutions fluctuates much more depending on the party of the President than is true of Democrats: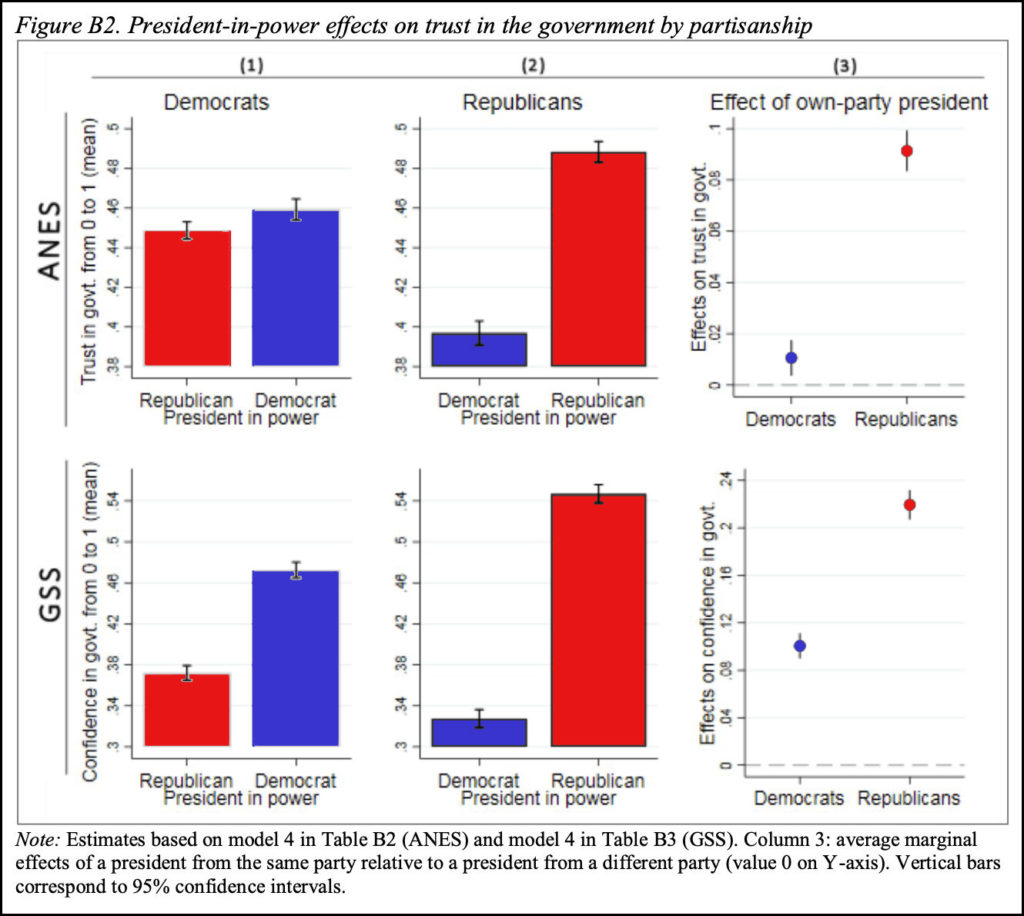 Drum, reasonably enough, sees this as evidence that Republicans are more partisan than Democrats. Here's what the study authors say:
When political polarization is high, it may be assumed that citizens will trust the government more when the chief executive shares their own political views. However, evidence is accumulating that important asymmetries may exist between liberals and conservatives (or Democrats and Republicans). We hypothesized that an asymmetry may exist when it comes to individuals' willingness to trust the government when it is led by the "other side." In an extensive analysis of several major datasets (including ANES and GSS) over a period of five decades, we find that in the United States, conservatives trust the government more than liberals when the president in office shares their own ideology. Furthermore, liberals are more willing to grant legitimacy to democratic governments led by conservatives than vice versa. A similar asymmetry applies to Republicans compared with Democrats. We discuss implications of this asymmetrical "president-in-power" effect for democratic functioning.
Pointing to this trend graph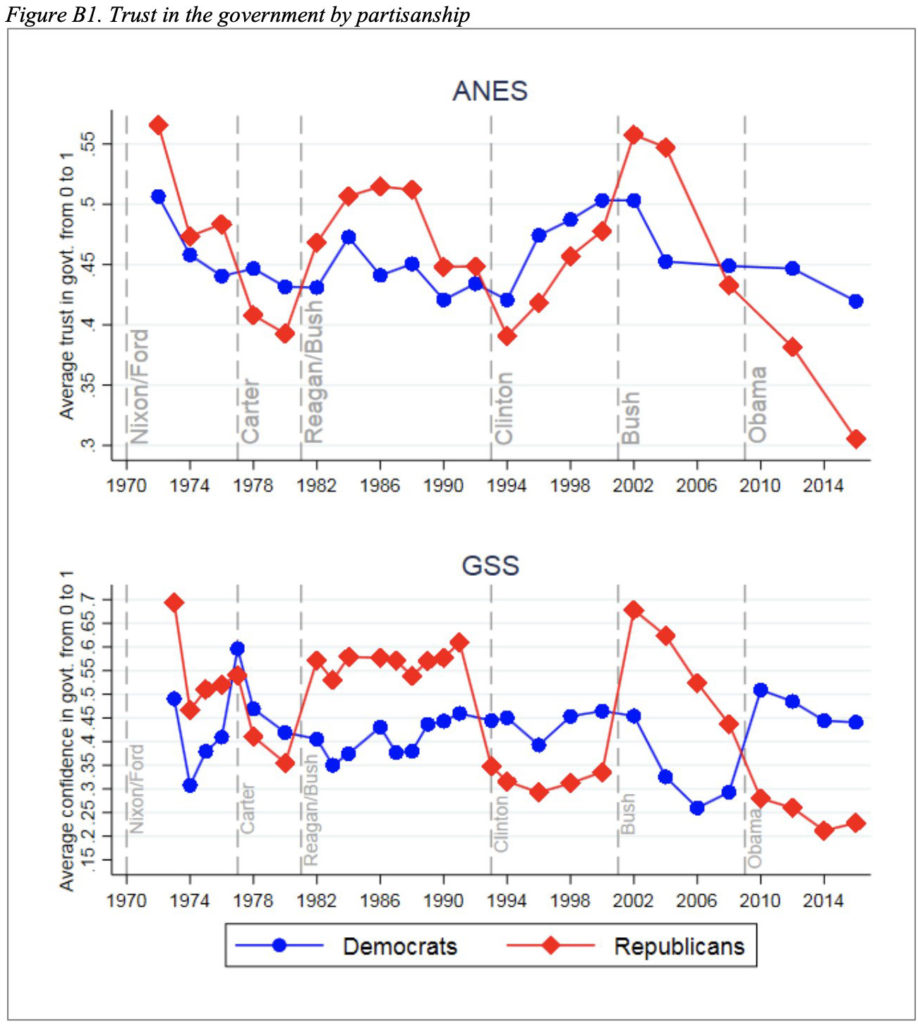 Drum concludes,
This is yet another demonstration of the malignant effect of Fox News. Before 2000, Republicans were somewhat more partisan than Democrats in their trust of government. After 2000 they went absolutely bonkers. This is what Rupert Murdoch has done to us.
While we agree on the malignant effect of Fox News, I'm not sure the graph bolsters our suspicion. Granting that the Y axis is really oddly drawn, making interpolation challenging, we saw really wild divergences well before Fox News came online in 1996, most notably the reaction to Watergate and Nixon's resignation.
The most interesting thing to me in that second graph is that Republican confidence in government began to plummet rather early in the Bush 43 administration. Yes, it went even further down under Obama. And we don't have the data for the Trump administration. My guess is that it rebounded but probably no more than to what it was midway through the Bush era.
Now, that may well be a function of Fox News and the rest of the right-wing infotainment complex. But it actually goes beyond partisanship to a fundamental distrust in our institutions.
I had vaguely remembered that the Tea Party movement, which I see as the point where the Republican Party of old rapidly began turning into the party of Trump, began in response to Bush's decision to issue massive bailouts after the Lehman Brothers collapse, not the inauguration of Barack Obama. It was a sign that the working class base had finally come to grips with the GOP's aversion to Big Government was more a talking point than a policy stance. But, if this data is accurate, that realization was actually happening much earlier.