The GOP Isn't Dead. It's Resting.
The GOP, alas, is not going anywhere.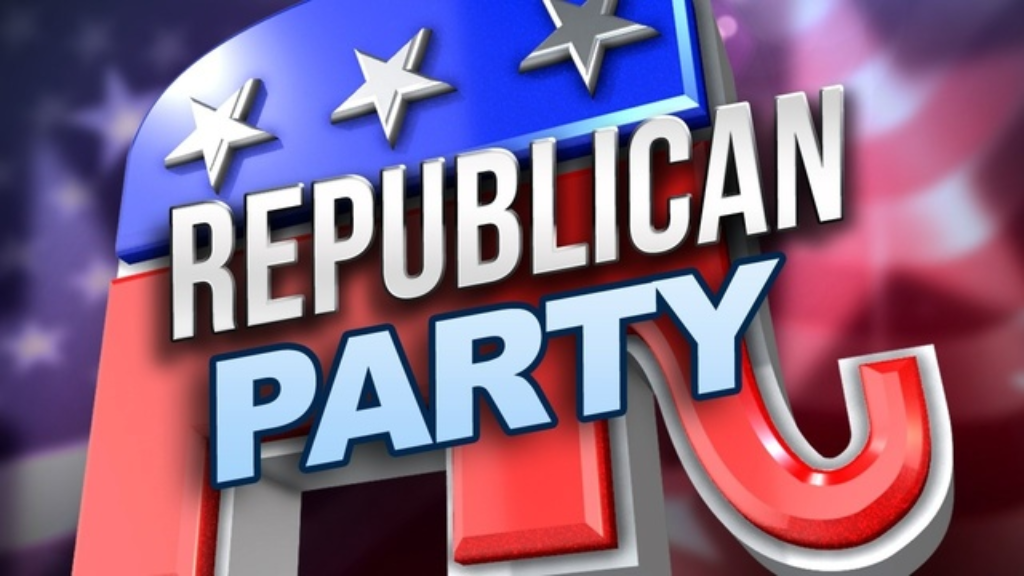 Longtime conservative columnist Kathleen Parker's essay "The GOP isn't doomed. It's dead." is atop the Washington Post's most-read list this morning. Her observations are dead-on.
With the electoral eviction of Donald Trump from the Oval Office, Republicans had a shot at redemption and resurrection.

They missed and failed — and deserve to spend the next several years in political purgatory. The chaos now enveloping what's left of the Grand Old Party after four years of catering to an unstable president is theirs to own.
In a rational world, yes.
While one can quibble with when this all began, she correctly identifies the point where it became obvious:
The party's end was inevitable, foreshadowed in 2008 when little-boy Republican males, dazzled by the pretty, born-again, pro-life Alaska governor, thought Sarah Palin should be a heartbeat away from the presidency. The dumbing down of conservatism, in other words, began its terminal-velocity plunge, with a wink and a pair of shiny red shoes. Palin cast a spell as potent as the poppy fields of Oz, but turned the United States into her own moose-poppin,' gum-smackin' reality show.
And its natural evolution:
Eight years of Barack Obama added insult to injury and paved the way for Trump — a gaudier, cinematic version of the "thrillah from Wasilla." Seizing upon our every worst instinct, he turned Palin's lipsticked pig into a herd of seething, primitive barbarians.
And, potentially, the future:
Suddenly, the "good ones" are worried about their newest member, Marjorie Taylor Greene (R-Ga.), a QAnon-promoting female version of Trump — only without the charm. You begin to see how this monster mutates like a certain virus into ever-more-dangerous versions of itself. Among other things, Greene embraces the conspiracy theory that the Sandy Hook Elementary School massacre and the slaughter at Marjory Stoneman Douglas High School in Parkland, Fla., were staged. One struggles for words, but I'll settle for "creep."
So, she concludes,
To those Republicans who can read: You own all of this. The party isn't doomed; it's dead. The chance to move away from Trumpism, toward a more respectful, civilized approach to governance that acknowledges the realities of a diverse nation and that doesn't surrender to the clenched fist, has slipped away. What comes next is anybody's guess. But anyone who doesn't speak out against the myths and lies of fringe groups, domestic terrorists and demagogues such as Trump deserves only defeat — and a lengthy exile in infamy. Good riddance.
While the headline is lifted directly from her essay, it only indirectly reflects its thesis. Like myself and others who voted for the party for years, decried its Palinization, and left over Trump, she's proclaiming the death of that party, not predicting the demise of a corporate entity.
Ten days in, President Biden has gotten off to the smoothest start of any administration in a generation despite the worst handoff in American history. He's championing immensely popular programs and will almost surely do a much better job handling the COVID pandemic than his predecessor.
Still, history tells us he's likely to lose Congressional seats in the 2022 midterms. If so, we'll likely have Republicans in control of one or both Houses of Congress in two years.
And, while there seems no obviously worthy candidate on deck, it's almost inevitable that we'll have a Republican again this decade.
As big a debacle as Barry Goldwater's 1964 campaign was, Richard Nixon was elected just four years later and then re-elected.
As awful as Watergate was, Republicans came close to winning again in 1976, despite an awful economy and being stuck with a nominee who was an accidental President who had pardoned Nixon.
And, for years later, won the first of three consecutive presidential elections.
Granted, fomenting insurrection over false claims of stolen elections makes Nixon look like George Washington by comparison. And the QAnon people are crazier than the Birchers, much less the Moral Majority.
The Bottom Line, though, is that there are only two parties who can compete for control of the White House and Congress in our system and, like it or not, the GOP is one of them. They're not going anywhere.