The GOP's Trump Primary Problem
Nonhierarchical parties strike again.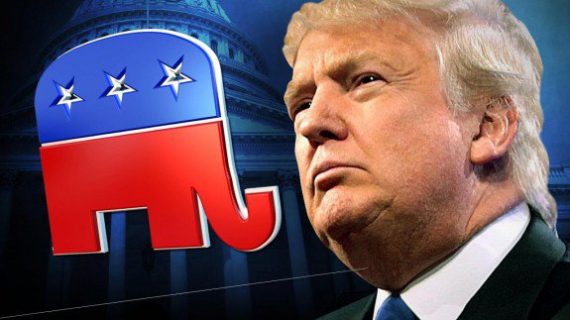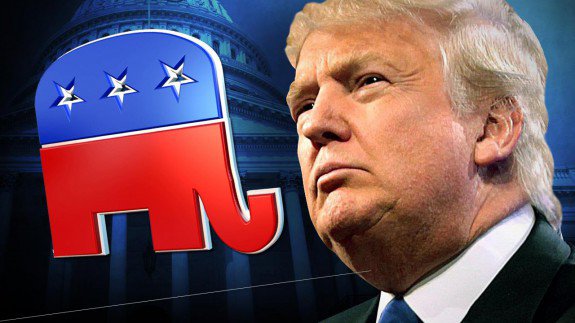 A piece in Politico outlines the challenges faced by a party with a one-term president who lost reelection and who might run for the nomination in 2024: GOP hopefuls crank up the 'if-Trump-doesn't-run' primary The issue of what a former president with eligibility left (so to speak) would be of significance as a general matter, as the party would have to deal with the will-they or won't they? problem. But, of course, the mercurial egoism of Donald J. Trump just makes it all the worse for them.
The possible primary candidates not named Trump are already (yes, it is still early 2021) gearing up, according to the piece:
Mike Pompeo and Rick Scott are headed to Iowa this week and next, followed by Tim Scott in mid-April. Mike Pence plans to visit the early primary state of South Carolina, while Ron DeSantis appears to be conducting a soft launch in his home state of Florida.

Jeff Kaufmann, chair of the Iowa Republican Party, said he's never seen so much interest so early in a presidential election cycle.

"Iowa's going to be hopping," Kaufmann said.
And, of course, this is where we note that it is ridiculous that Iowa, of all states, is so pivotal in this process.
The candidates who are not Trump have to organize as if they might run, but be willing to drop it all if Trump does (on the reasonable assumption that beating the former president for the nomination would be difficult, especially if one is going to try and run as a Trumper):

For Pompeo and other potential candidates now starting to network in the early nominating states, there is little choice but to prepare as though Trump isn't running — and then watch it all evaporate if he does.

"If you do nothing and assume Trump's going to run and he says, 'I'm not going to run,' then you're scrambling," said Wesley Enos, the former chair of the Republican Party in Iowa's Polk County. "Now is your opportunity, realistically."
Not just staffing and organization, but also money:
Outside money may be affected in similar ways. John Thomas, a Republican strategist based in California, said he and several other strategists he declined to name are in the process of forming a PAC to support DeSantis, with what he called "low seven-figure commitments right now." But the group is telling donors it will shift its operation away from DeSantis — and to Trump — if Trump runs.

"We would enthusiastically … put those efforts behind President Trump," Thomas said. He described the current state of the race as "the if-Trump-doesn't-run primary."
The piece provides some additional details about Pompeo and Scott (and name-checks Rubio and DeSantis), specifically, but also some basic history on the rarity of having a president who has lost re-election but might be willing to run for a second, non-consecutive term.
What strikes me specifically about all this is that it clearly illustrates that the lack of hierarchy in US parties in the sense that the party organization itself does not control the usage of its own label and that there is no central authority in the party. The party's presidential nominee becomes the de facto leader, and even more so if that candidate is elected president.
Since a former president is likely to be the odds-on favorite in the nomination contest, all the other contenders are stuck until that former president makes up their mind. Trump is clearly the single most popular figure in the party right now (as we would expect of a former president–after all, the party just re-nominated him and he just won 74 million Republican votes–quite a few more than Pompeo, Scott, or any other of the wannabes have won).
And so, Trump has the highest level of access to only one of two major party nomination slots for 2024. It makes the GOP his party until he chooses not to seek the nomination (or if he is unable to do so for some reason). And while the party will not radically restructure itself, it will change to adapt to whomever the next nominee is. It is the strange way of American political parties. They are highly shaped by their presidential nominating processes (you know, the ones that start for some reason in Iowa and New Hampshire years before the election).
All of this illustrates the lack of real control by the parties insofar as it illustrates each aspirant to the presidency has to build their own little party-within-the-party to campaign for the nomination, and therefore leadership of the party. The situation of Trump as potential second-termer just shows where the power is in an unusual way.
Note that if he were to remove himself from the fray his influence would greatly diminish, and therefore I expect he will continue to string this along, whether he ultimately runs or not. (Which, of course, puts his co-partisans in a bit of a bind).