The Irresponsibility of Giuliani
Masklessly criss-crossing the country.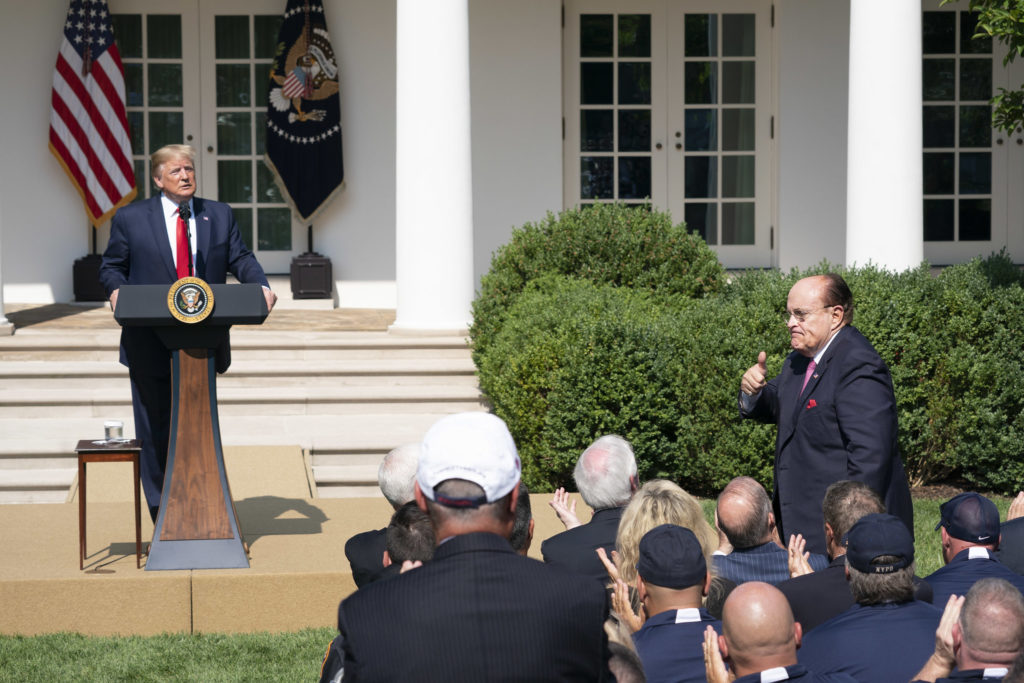 As has now been widely reported, Trump's personal attorney, Rudy Giuliani has tested positive for Covid-19 and has been hospitalized. The exact nature of his symptoms is unknown. This is yet another example of a person affiliated with the administration who has publicly not taken the pandemic seriously with the predictable outcome of another infection.
Giuliani has been traveling the country representing Trump in his ongoing attempt to overturn the results of the elections.
One of his recent stops was Arizona. Now the Arizona Republic reports: Arizona Legislature shuts down after Rudy Giuliani possibly exposed lawmakers to COVID-19.
Giuliani had spent more than 10 hours discussing election concerns with Arizona Republicans — including two members of Congress and at least 13 current and future state lawmakers — at the Hyatt Regency Phoenix last Monday. He led the meeting maskless, flouting social distancing guidelines and posing for photos.

Giuliani also met privately with Republican lawmakers and legislative leadership the next day, according to lawmakers' social media posts.
Giuliani was also in Michigan at live hearings this week. And there is, of course, just the exposure of others due to all this travel. Unnecessary travel, I would note, given that all of this stuff is a farce. Further, given that these tend to be informal events (as best I can tell, they are not formal hearings), they could be done easily using remote technology.
At some point, you'd think that Trump and the broader Republican world would start learning from these outcomes. After all, supporter Herman Cain contracted the disease, very possibly at Trump's Tulsa rally, and died from it.