The Law of the Land is the Law of the Land
There's a lot of pandering and outright nonsense in the wake of the Supreme Court's legalization of gay marriage.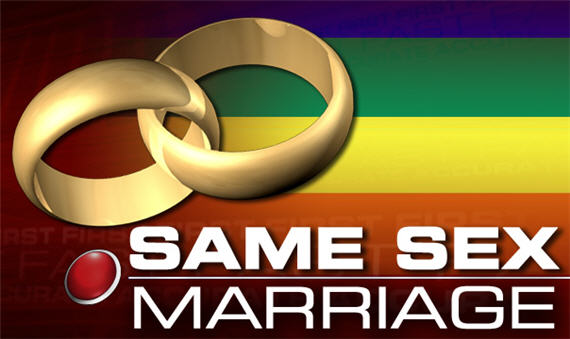 There's a lot of pandering and outright nonsense in the wake of the Supreme Court's legalization of gay marriage.
Perpetual presidential candidate Mike Huckabee went on the Sunday shows and declared that he would refuse to enforce the decision were he elected. Coming from a former two-term governor of Arkansas, that's embarrassing. Still, one can dismiss it as stump speech bravado from a has-been desperate to connect with the social conservative base of his party.
More shockingly, the sitting Attorney General of Texas has issued a bombastic press release declaring the ruling "lawless" and stating that "County clerks and their employees retain religious freedoms that may allow accommodation of their religious objections to issuing same-sex marriage licenses" and that "Justices of the peace and judges similarly retain religious freedoms, and may claim that the government cannot force them to conduct same-sex wedding ceremonies over their religious objections." While simultaneously allowing that "The strength of any such claim depends on the particular facts of each case," he declared that "numerous lawyers stand ready to assist clerks defending their religious beliefs, in many cases on a pro-bono basis, and I will do everything I can from this office to be a public voice for those standing in defense of their rights."
This is not only nonsense from a legal standpoint but dangerous coming from a state's chief lawyer. While religious officials undoubtedly retain the right to refuse to conduct  and private business owners arguably have the right to refuse to accommodate same-sex marriages, it's simply absurd to argue that state employees have the right to refuse to follow the law of the land on religious grounds.
While I'm sympathetic to his position that "the United States Supreme Court again ignored the text and spirit of the Constitution to manufacture a right that simply does not exist," there's no question that its ruling is binding on the United States government and those of the several states. It would create quite a burden, indeed, if exercising one's Constitutional rights required finding state and local officials who didn't object.
Thankfully, most of the Republican candidates are taking the responsible position. Ohio Governor John Kasich said, "I believe in traditional marriage, but the court has ruled and it's time to move on." Even Louisiana Governor Bobby Jindal, who's on the far right religiously, was unequivocal on the matter, declaring, "We don't have a choice. Our agencies will comply with the court order."