The Name-Caller-in-Chief
Trump's penchant for behaving more like a talk radio host than a POTUS continues unabated.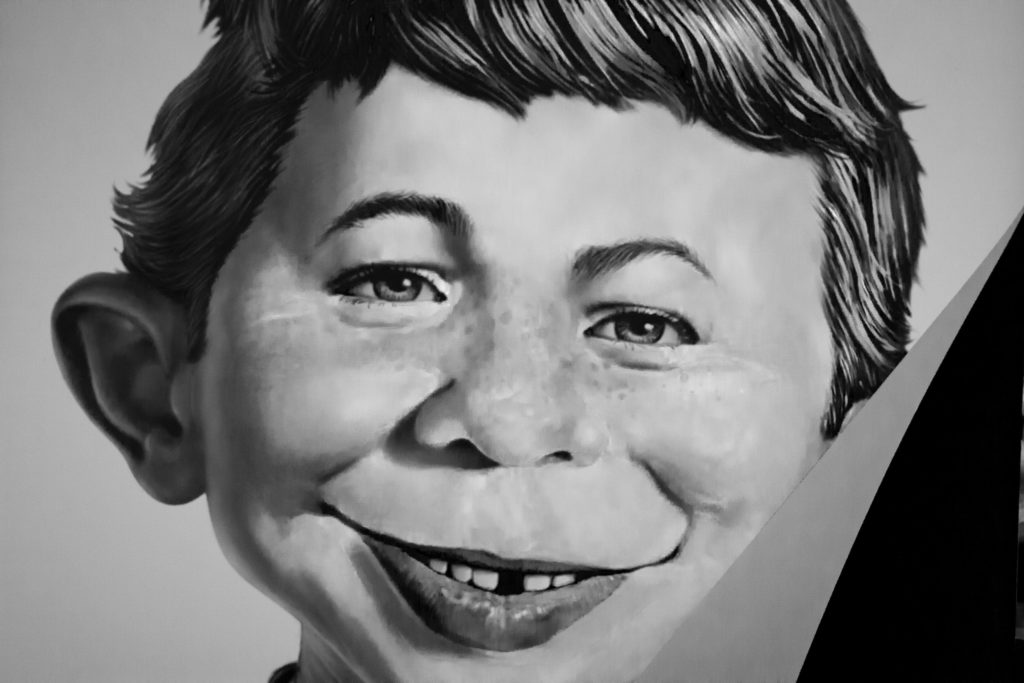 As is his wont, Trump has deployed his sophomoric, yet apparently effective in some quarters, penchant for name calling onto Buttiegieg: Trump's new nickname for Pete Buttigieg: 'Alfred E. Neuman'.
I guess this means that Trump takes Buttiegieg somewhat seriously if he gets a nickname. After all, does Andrew Yang have nickname?
And one does have to appreciate Mayor Pete's retort:
"I'll be honest. I had to Google that," he said. "I guess it's just a generational thing. I didn't get the reference. It's kind of funny, I guess. But he's also the president of the United States and I'm surprised he's not spending more time trying to salvage this China deal."
Indeed.
This recent example of a time-worn Trump tactic made me think back to obsession some (Glenn Beck in particular, but see, also, Ben Carson) on the right have had with Saul Alinksy since the 2008 campaign.
The reason Alinsky comes to mind is the following rules he provided in his book Rules for Radicals:
5. "Ridicule is man's most potent weapon."

6. "A good tactic is one your people enjoy."
For all the howling from people like Beck, there has never been an office-holder (or major candidate) who followed these two rules more than Donald J. Trump.
Further, I would note that they are key tools of the conservative entertainment complex (e.g., Limbaugh, Tucker, Hannity, etc.). And, to be fair, they are also the tools of the trade for people like Trevor Noah and Stephen Colbert. The difference is, however, that Fox News commentators purport to be serious news analysts while Noah is rather clearly on Comedy Central.
To be clear, I have no problem with political comedy, regardless of whose ox is being gored (I still find some of the song parodies that Limbaugh played back when I would listen the program amusing–"In a Yugo" comes to mind). I will also note, that I find it problematic that some people actually use things like The Daily Show as a news source.
Still, one of my main gripes about the GOP at the moment (and this stretches back to at least Sarah Palin, but really even before that) is that there has been a merger of the kind of ridicule we might see from Limbaugh coming out of the mouths not just of back-benchers in the GOP, but from POTUS himself. In other words, it isn't the fringe of the party that acts like it gets its information from the conservative entertainment complex, rather it is mainstream of the party (and not just Trump–see also people like Devin Nunes).
For a trip down memory lane, all of this reminds me of this post from 2011: The Towering Power of Saul Alinsky in American Political Science.