The NYT's Dual Endorsement
The paper of record endorsed both Warren and Klobuchar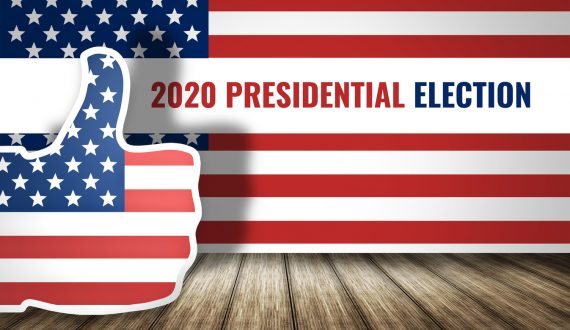 Since last night, Twitter has been, well, all atwitter about the fact that the NYT editorial board decided to endorse both Elizabeth Warren and Amy Klobuchar, Amy Klobuchar and Elizabeth Warren: The Democrats' Best Choices for President.
First off, missions accomplished. People are talking about the Times. I think this is the first time I have read a newspaper's endorsement in quite some time.
Second, the essay itself actually makes some legitimate points and highlights some of the deficiencies in our electoral system.
The basic thesis of the piece is that the US is looking at three possible visions for the next four years.
There is first Trump:
The incumbent president, Donald Trump, is clear about where he is guiding the Republican Party — white nativism at home and America First unilateralism abroad, brazen corruption, escalating culture wars, a judiciary stacked with ideologues and the veneration of a mythological past where the hierarchy in American society was defined and unchallenged.
And then there is the division within the Democratic Party:
On the Democratic side, an essential debate is underway between two visions that may define the future of the party and perhaps the nation. Some in the party view President Trump as an aberration and believe that a return to a more sensible America is possible. Then there are those who believe that President Trump was the product of political and economic systems so rotten that they must be replaced.
In other words, there is a more moderate lane (e.g., Klobuchar, Biden, etc.) and a more progressive one (e.g., Warren, Sanders, etc.) for the Democratic nomination. Although, as the piece notes there is a "similarity of their platforms on fundamental issues." This is not surprising, as they are all working under the umbrella of the Democratic Party nomination process, competing for the same cache of voters.
A lot of the piece is just descriptive, with some arguments about why Warren and not Sanders and why Klobuchar and not Biden.
But, look, the editorial board, after meeting with the candidates, expressed an opinion (as they are wont to do) and I have no problem with the dual endorsement, especially since I rarely give much heed to them in the first place.
This essay struck me because it is yet another example of the way in which our institutions hamstring democracy. The reality is that, in fact, yes there are multiple major strains of political thought in the US at the moment, but our institutions shoehorn us into two pathways.
In simple terms: if we had an electoral system that used either two rounds or an instant run-off, the incentives for party formation would shift radically. This is because under such a scenario, candidates could run in the first round with the goal of not winning a plurality, but of coming in second. Voters could also vote their honest preferences in the first round much more effectively than they can under under a plurality system.
To put it as plainly as possible: politicians only have two viable routes to the presidency. These are the Republican nomination and the Democratic nomination. Likewise, voters only have two viable places to cast their ballots in support of candidates who have any real chance of being president. These are the Republican nominee or the Democratic nominee.
Yes, I am well aware that it is theoretically possible for a third party candidate to win the presidency. But not only is the historic pattern clear, the reality remains that barring a huge disruption in our political order this is way it works. Also, yes, voters can vote for third party candidates as a signalling device or as a pure expression of preference, but that does not take away from the fact that the only votes for candidates (well, actually for slates of electors) that are cast for people who have any reasonable shot at holding office have either a D or an R by their names.
Candidates know this, and so if they want to be president, they have to compete in either the Republican or Democratic nomination process. The permissiveness of those processes allows for the kind of factionalism we see currently in the Democratic field. It is also how an amateur like Donald Trump was able to take over a party.
As I have noted on multiple occasions: Bernie Sanders is running for the Democratic nomination because it is his only realistic pathway to the presidency despite the fact that he has been an independent his entire career and identifies as a "democratic socialist."
Really, it is not hard to see that the American electorate is divided into at least four categories (of differing sizes, I would note) that would form parties under different electoral parameters:
Progressives
Center-left
Center-right
Trumpian nationalists
Right now, 1+2 forms the basis of the Democratic electorate and 3+4 make up the GOP electorate. There are no challengers emerging in the #3 category because the presidency is held by #4 (the next time the seat is open, expect a contest between those factions). But there is a vigorous fight currently between 1 and 2.
And yes, there are other possible parties: Greens, Libertarians, and so forth, but I am talking large centers of political gravity around which parties could form under the right circumstances.
The bottom line being that if our system did not straight-jacket competitors, we see more options. And there would be a greater incentive for a more consensus alternative to emerge in a second round (or, at least, a winner who actually had true majority support–such a concept!).
Such a scenario would also allow clearer messaging to the population. We would have, in this alternative reality, a real Warren v. Sanders debate and a Biden v. Klobuchar, etc. debate. We would also have a place for NeverTrumpers to actually compete instead of either drifting to the Democrats or eventually acquiescing to Trumpism.
But, alas, we are stuck with weak parties that have to have very public internal fights to determine a nominee who is increasingly someone who makes a significant segment of the party angry (as James Joyner noted earlier today). Or we get voters and supporters having to tie themselves into pretzels to support their guy because a binary choice plus life-tenure for judges equals a lot of room for rationalization.
All of this is to say that I get why the NYT bifurcated its endorsements and I just wish that our electoral institutions would allow that same luxury to our party system.